All of The Recipes You Should Make in April
Turn almost-summer fruits savory in dishes like tangerine beef and grilled cheese stuffed with Asian pears.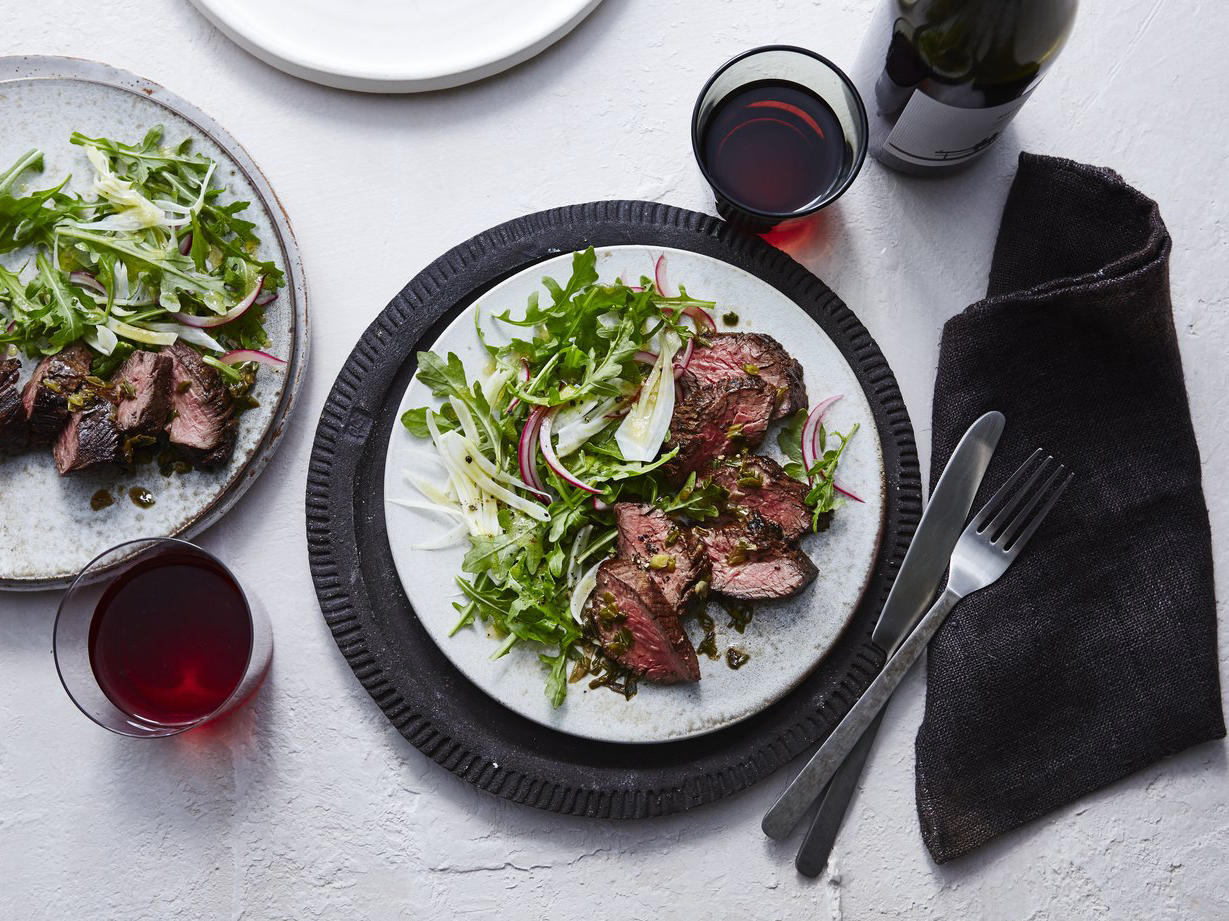 As we start to really feel like spring is here at last, April brings with it that last of winter produce (like tangerines and Meyer lemons) and the first of spring bounties like cherry tomatoes and herbs galore.
While browsing the booths at my local farmers market, I saw green garlic in abundance—which somewhat resembles chives or green onion—and was curious about the possibility of using it in the kitchen. 
Below we've shared a few ways to use the green tops of the root vegetable. In one preparation, green garlic is chopped and mixed into goat cheese and then layered onto toasts with prosciutto. For an entrée that boasts the herb's garlicky flavor, sauté it in thin slices tossed with angel hair and fresh shrimp—which is easy to find already peeled and deveined at grocery stores this time of year. 
Green seems to be a theme in produce this month as basil, spinach, and bok choy all appear in excess. Skip making a basic pesto and use basil as the star of your cocktails instead. Whether you muddle it into a basil thyme gimlet or a basil mojito, an herbaceous cocktail is a great way to cool down during the sudden hot days throughout the month. 
While we aren't yet deep into stone fruit season, apricots and white nectarines may start making their way into your shopping cart. Make a quick bite perfect for a charcuterie board or midday snack by spreading goat cheese (for a flavor bomb use what's leftover from prosciutto toasts) into the crevice where the pit sat and top with a Marcona almond.
Keep reading for all of our favorite recipes to make in April, and when you get a hankering for something sweet, we've also rounded up our favorite desserts to make this month. 
Starters and Sides
Entrées
---
Search All of Sunset's Recipes