Apricots with Basil-Goat Cheese and Almonds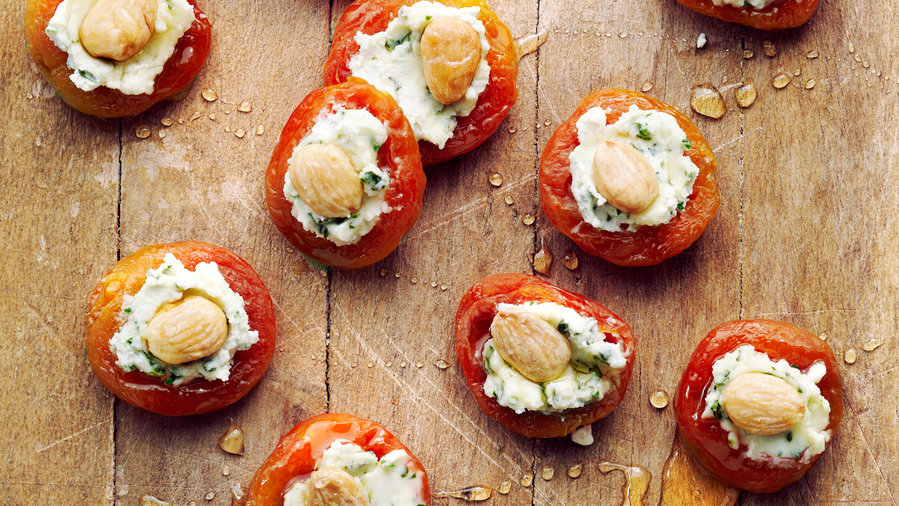 Photo by Alex Farnum
Fresh goat cheese, deeply flavorful Blenheim apricots (tangier and sweeter than Turkish apricots) and stubby, rich Marcona almonds are worth using here, because in a recipe this simple, the flavors are really noticeable.
How to Make It
Step 1
1
Mix together cheese, 2 tsp. milk, and basil with a wooden spoon until spreadable. Thin with more milk if necessary.
Step 2
2
Spread a heaping 1/4 tsp. cheese on each apricot and top each with an almond. Drizzle with honey.
Step 3
3
*Find dried Blenheims and Spanish Marcona almonds (or California-grown Marchini, which are similar) at well-stocked grocery stores, or order Blenheims from B&R Farms (brfarms.com) and Marchini from J. Marchini Farms (marchinialmond.com).
Step 4
4
Make ahead: 1 day ahead. Bring to room temperature, and drizzle with honey before serving.
Search All of Sunset's Recipes