Delicious Dishes for Father's Day
Treat Dad to delicious home cooking this Father's Day and make him feel like a king.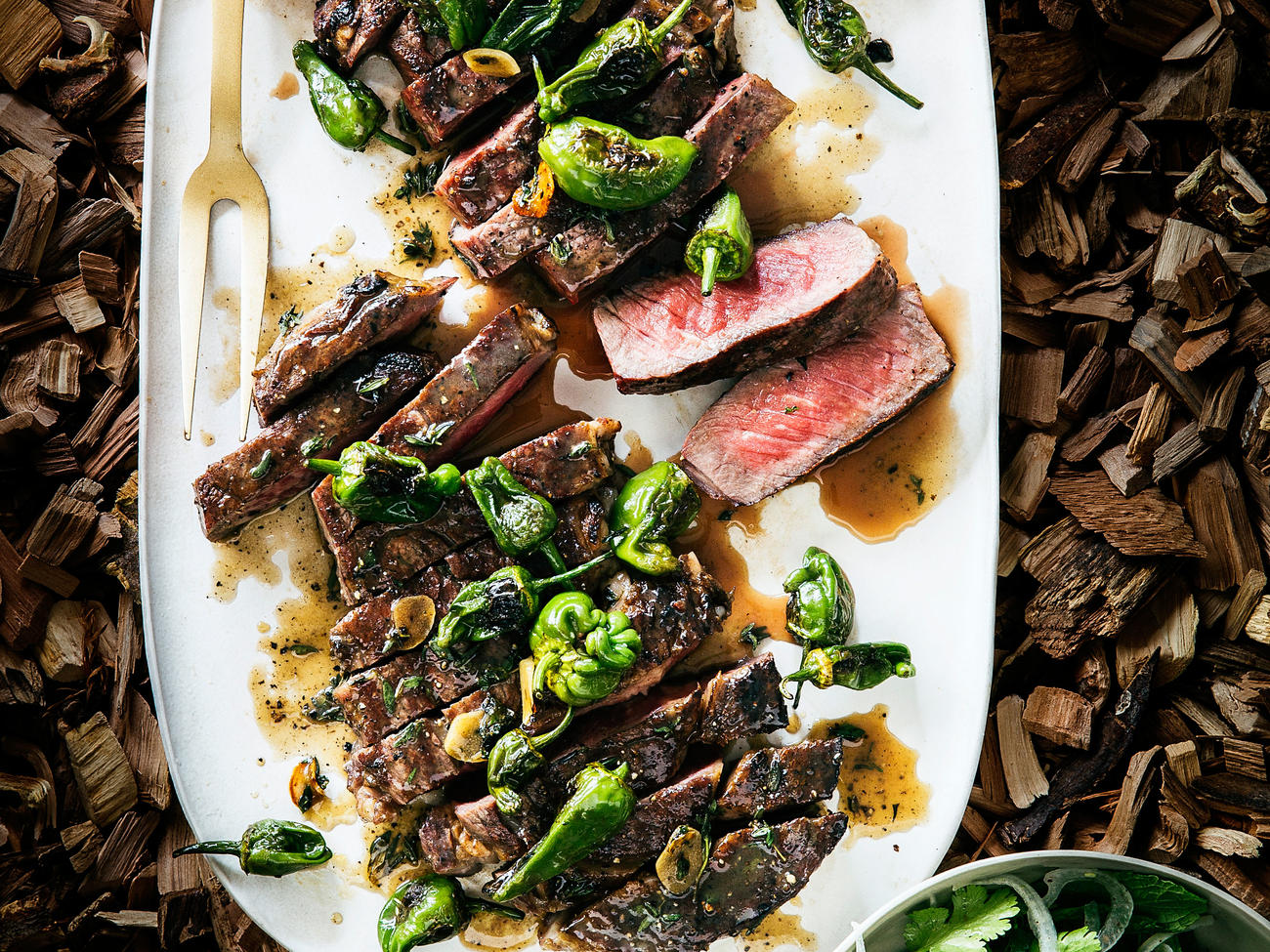 Trust us; Dad doesn't need another tie. Or a drill, or a pleasant but forgettable meal out.
No, what Dad needs is for his loved ones to take care of him for a change, and whether he'll say it or not, he'd almost certainly really love a home-cooked meal. 
But what to make? Any of the recipes below should hit the mark. We're partial to the porchetta, an Evan Funke recipe that's rich and indulgent, and makes so much food that you practically have to throw a party for it. 
But we've gathered up many options here, so you're sure to find something no matter what your father's taste. If he's an angler, he'll definitely appreciate our lemon trout recipe whether or not he actually caught the fish. And if he's a griller, it will make his day to have someone smoke him up some these delicious ribs brought to us by West-Coast pitmaster Matt Horn.
That takes care of the main course, but make a real meal of it with another course or two. Start with chorizo deviled eggs—there's nothing fussy or old-fashioned about these smoky, chorizo-studded apps. Chevre and mango steak bites will satisfy, as will tried-and-true guacamole. 
To cap it all off, pick just the right dessert. Is Dad a secret chocoholic? Does he like his sweet treats with a salty streak? No to both? Then make him a malted milk ball ice cream pie. We haven't met the guy yet who can walk away from this treat.
---
Search All of Sunset's Recipes
Keep Reading: