31 Perfect Recipes for Mother's Day Brunch
Make mom's day extra-special with an elegant homemade brunch. We've got your menu covered, from mains to drinks to dessert.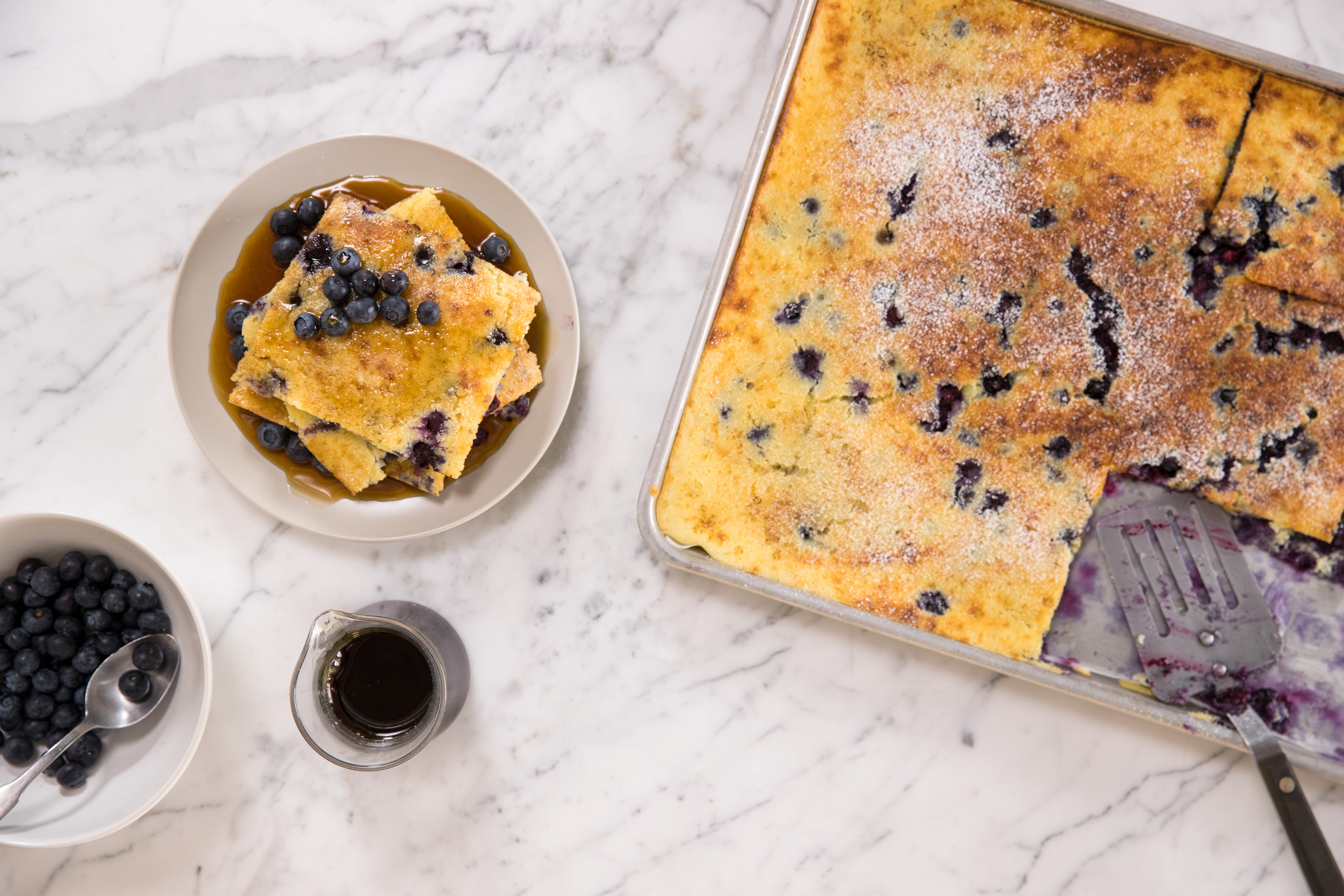 Sure, the pancakes and burnt toast were cute when you were little, but if we're being honest about what Mom really wants, there's the outside chance that she may, deep in her heart, wish the kids would step up their homemade brunch game.
This may be hard to hear, but don't worry; we've got you. Below are 31 great recipes, for everything from festive drinks both boozy and breakfast-safe to salads, mains, and even dessert, because doesn't Mom deserve something sweet? I know mine does after graciously accepting pithy fruit salads and leathery omelets for so many years in a row. None of these recipes is super difficult, and they're all a cut above average brunch fare, and sure to help you win Mother's Day.
Start with some beverages. We suggest either a tart mimosa or a non-alcoholic (and ultra-refreshing) cucumber-mint spritzer.
Now consider a salad. Fruit salad is a brunch classic, but you might serve a greener one, some of which could actually serve as a main course. You can't go wrong with a goat-cheese Niçoise, or a simple garden salad elevated with edible flowers, or, this special-occasion garden bouquet salad, which doubles not just as a main course, but almost as a gift, as well.
Moving on to the main dish, quiche is traditional, and we have a pair, one with asparagus and mushrooms, and another with springy fava leaves. If Mom really did like those pancakes, she'll love a next-level griddle classic, like buckwheat waffles, mascarpone french toast, or a dutch baby.
Cap the meal with a light dessert, like a strawberry semifreddo, or gingery fruit with sweet yogurt, because the day definitely deserves something special.
Favorite Mother's Day Recipes from Drinks to Dessert
---
Search All of Sunset's Recipes
Read the Current Issue Here!
Get one year of Sunset—and all kinds of bonuses—for just $24.95. Subscribe now!
Keep Reading: