From Fire to Water, These Are the Top 5 Garden Trends We're Watching for 2020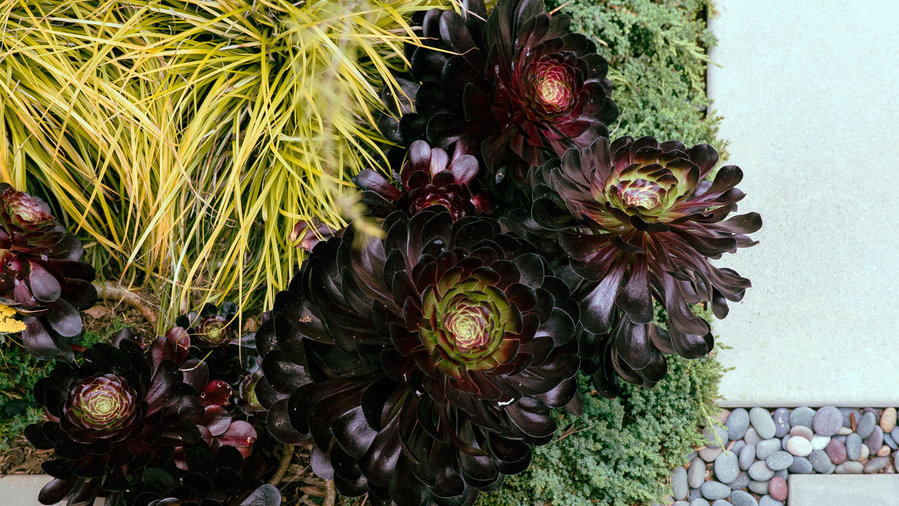 Buckle up: environmentally-friendly gardening and sustainability are here to stay
With the new decade dawning, one big theme has emerged: sustainability. Even Pantone's Color of the Year, classic blue, is basically the self-same indigo found in nature. Green energy economies and plant-based eating join water conservation and backyard wildlife habitat as the trends to watch for 2020, and we at Sunset have this response: It's about damn time.
Not to toot our own horns, but Sunset has been leading this charge for about a decade; our 2012 Western Garden Book outlined clear and discursive guidelines for environmentally conscious gardening, and with climate change an increasingly undeniable reality, the time to normalize these practices has never been more urgent.
That doesn't necessarily come at the expense of aesthetics, however; we aren't suggesting you replace all your fences with reclaimed pallets or festooning your patio in upcycled soda bottle bird feeders—you can do good and still make it nice. Here are our five picks for garden trends to watch in 2020.
Firescaping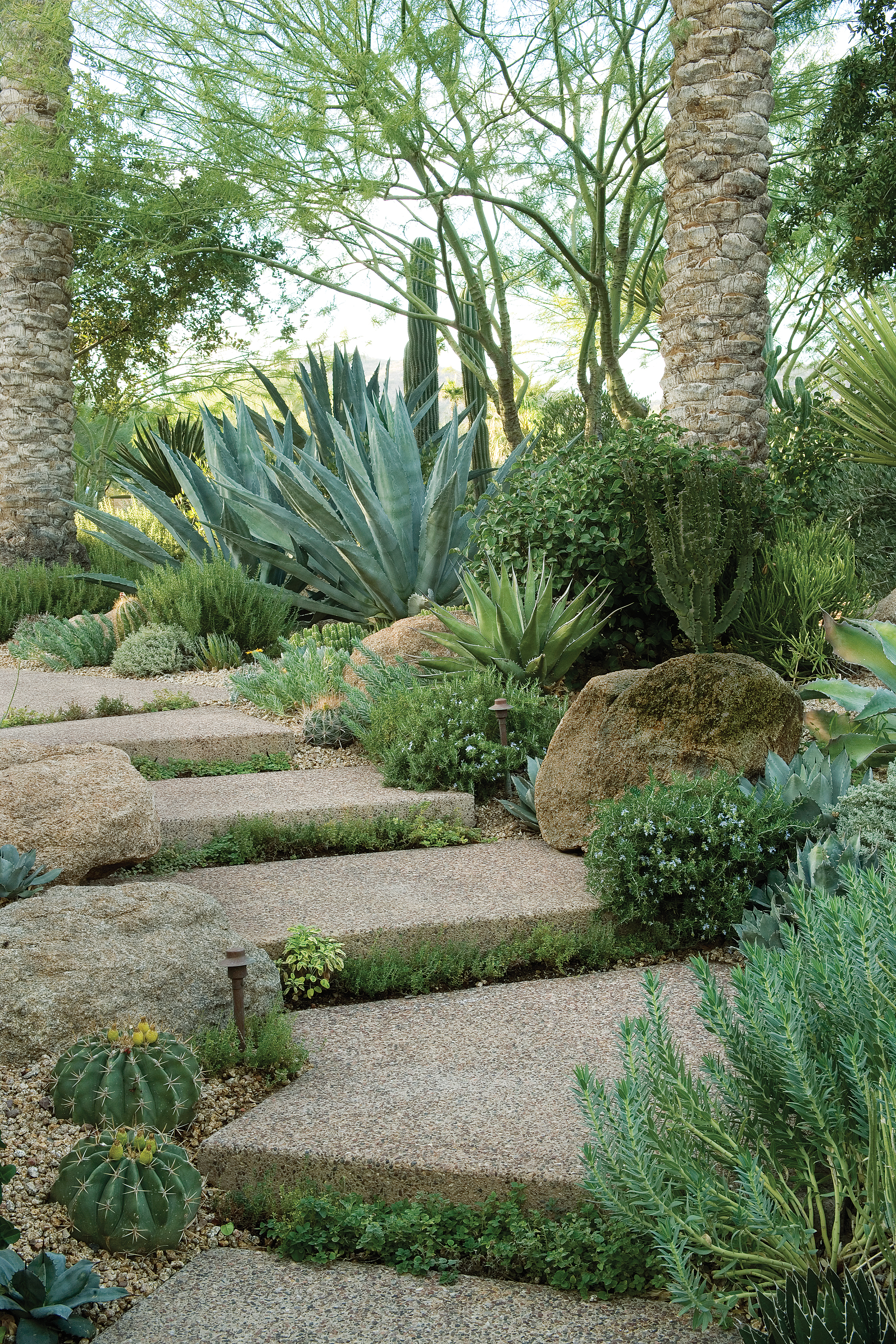 Though this hasn't been explicitly identified in any of the trend reports we've been tracking, it's pretty hard to ignore the direction things have been heading the past few years. For much of the West, fire is a season, and as anyone in Los Angeles can attest, it's not just for folks living out in the woods anymore. What does this mean? An artful blend of hardscaping and succulents—these plants store water in their leaves, acting as a natural fire break around the home, all while being water-wise. Author Douglas Kent offers specific advice in his updated Firescaping: Protecting Your Home With a Fire-Resistant Landscape (2019).
Xeriscaping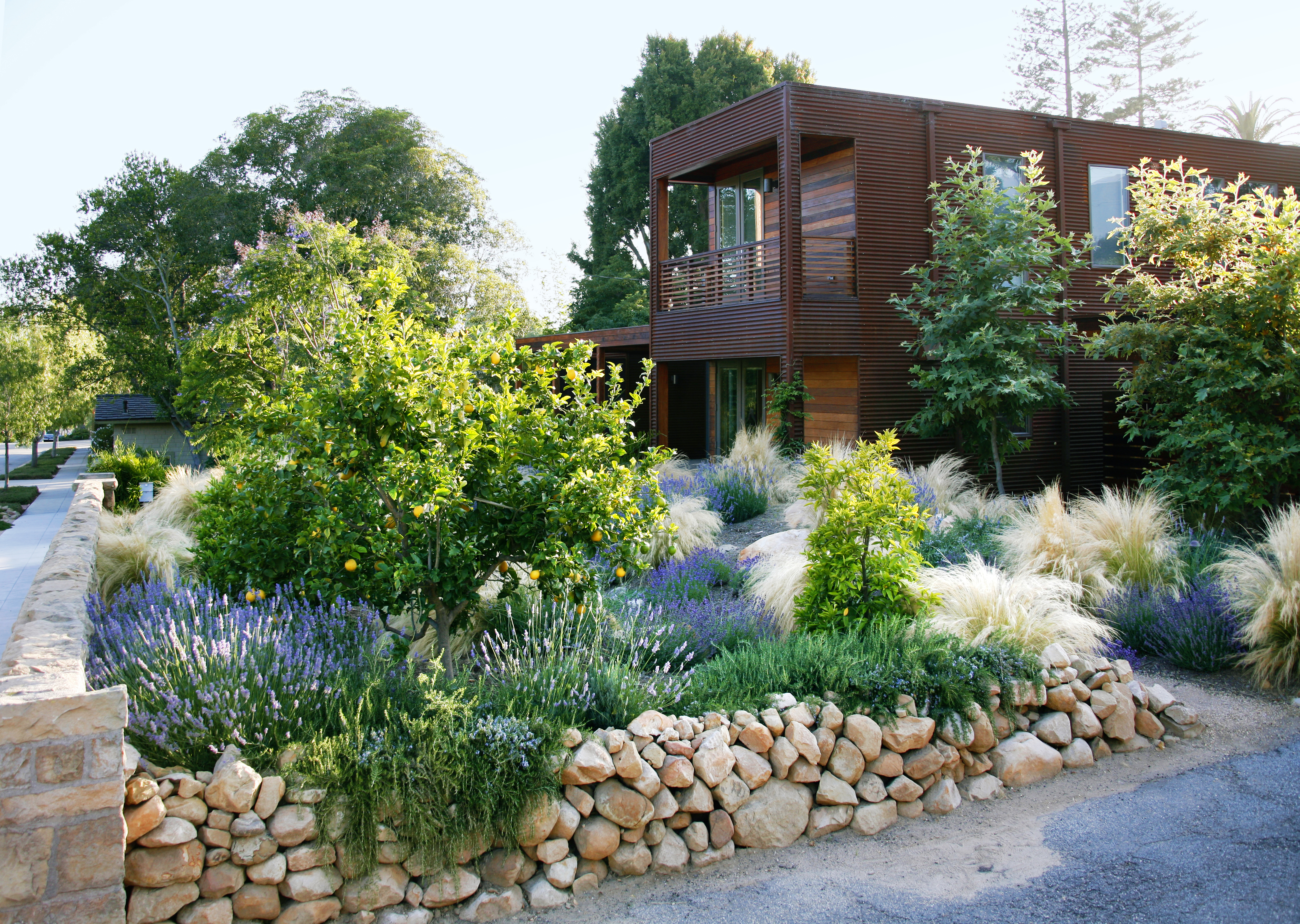 At the front of the list of most garden trend reports (and closely related to firescaping) is a plea for low-water gardening, also known as xeriscaping. Whatever we choose to call it, we at Sunset have been rallying for water-wise, unthirsty, or low-water gardening for ages. Here are a few of our stories to inspire you:
Indoor Gardening
When it comes to indoor gardening, it's not just about houseplants anymore. Kits for growing your own microgreens, mushrooms, and peppers are on the rise, thanks to growing demand from urban, apartment-dwelling plant enthusiasts. Folks in smaller spaces have creative approaches to accessing garden-fresh food, and for people who can't or don't want to source everything from a farmers' market, indoor vegetable gardening is the answer. Expect to see more of this garden trend in 2020, and for a roundup of easy ways to grow your own sprouts, check out our tips.
Thinking Vertically
Speaking of smaller spaces, another trend has been emerging that should pick up steam in the coming year: growing up, not out. Utilizing wall space is an idea that's been blowing up for a few years, with products like Woolly Pockets and new approaches being ably demonstrated by Instagram houseplant superstar Hilton Carter. In the garden, not only can wall space be fully exploited, but also so can growing vining and narrow plants like columnar apple. We have lots of other ideas for thinking vertically to max out space:
Building Tilth
When it comes to gardening—to producing the food that keeps us all alive—I can say without hyperbole that there is nothing of more crucial importance than soil. It is so much more than geology and time; soil is created by and teeming with life on both the micro- and macro- scale. The best way to improve the quality of our plants is to improve the health of our soil, otherwise known as building tilth. Perhaps it's wishful thinking, but I predict a more holistic approach to soil care as a garden trend for 2020—composting, mulching, crop rotation, watering wisely, and reducing reliance on chemical fertilizers, herbicides, and pesticides. Want to know how to get started? We've got some ideas:
And if you'd like to see some other gardening trends through the decades, we've got you covered.