Here's What We're Baking (and Making) for Dessert in March
Whether you're craving a classic brownie or looking for a way to use up the last of your winter citrus, these recipes will keep you baking all month long.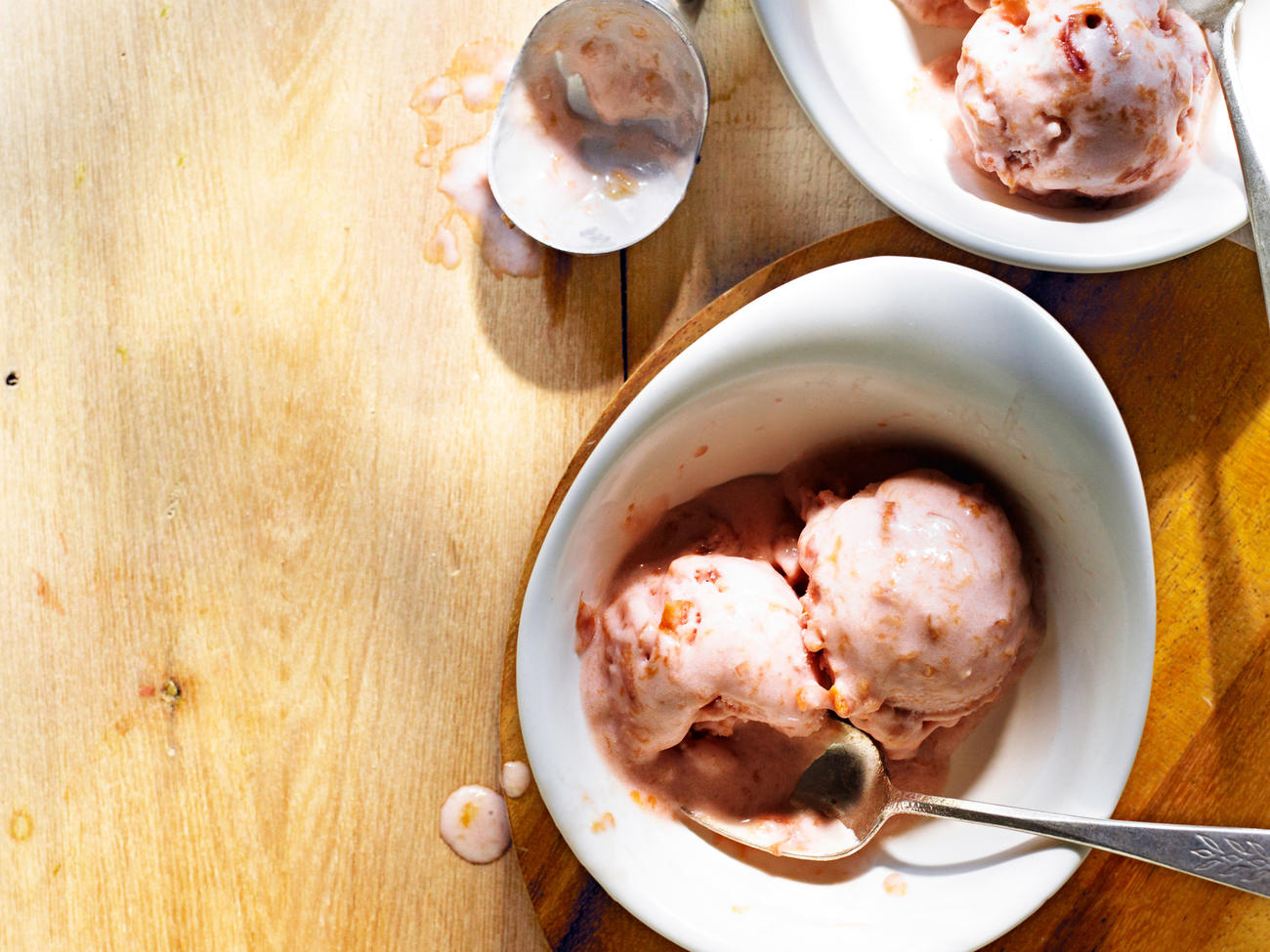 Baking through the colder months of winter and spring is a great way to keep your house warm, cozy, and full of sweet smells. In March, pears and citrus take over the front of fruit stands. While the pears may not be as soft as they will be come April, they're just right for baking. We use sliced Comice pears in a simple recipe for a clafoutis, which is somewhere between a baked custard and pancake. The pears sink into the surface of the bake, without losing their shape and tenderness. 
Citrus is almost overwhelming as it dominates the winter fruit scene at grocery stores and farmers markets. From Meyer lemons to kumquats and blood oranges, the sweet and savory ways to utilize citrus are nearly endless. We've gathered some simple and standout desserts to use up all of those citrus fruits, like a lemon meringue cake and orange trifle; or you can start practicing recipes for your Easter spread with orange hot cross buns. 
I've been searching for sweeter ways to enjoy my afternoon espresso, and this recipe for coffee and almond milk granita is a treat and a caffeine boost wrapped into one. If you're looking for an afternoon pick-me-up that won't keep you up all night, a scoop of nectarine rose gelato is sure to power you through the rest of your workday. 
Don't forget to get baking for breakfast or weekend brunch with a classic bread pudding or a blueberry studded dutch baby served with Meyer lemon curd. The curd will stay fresh in the fridge for up to two weeks and adds a puckery sweetness to simple breakfasts like pancakes or a piece of toast long after the dutch baby is eaten up. Find even more of our favorite recipes to bake this month below! 
---
Search All of Sunset's Recipes
Keep Reading: