10 Thanksgiving Pie Recipes That Aren't All Pumpkin
We love a classic pumpkin pie, too, but there are other fall flavors to tuck into a crust. (Don't worry; we didn't neglect the big squash entirely!)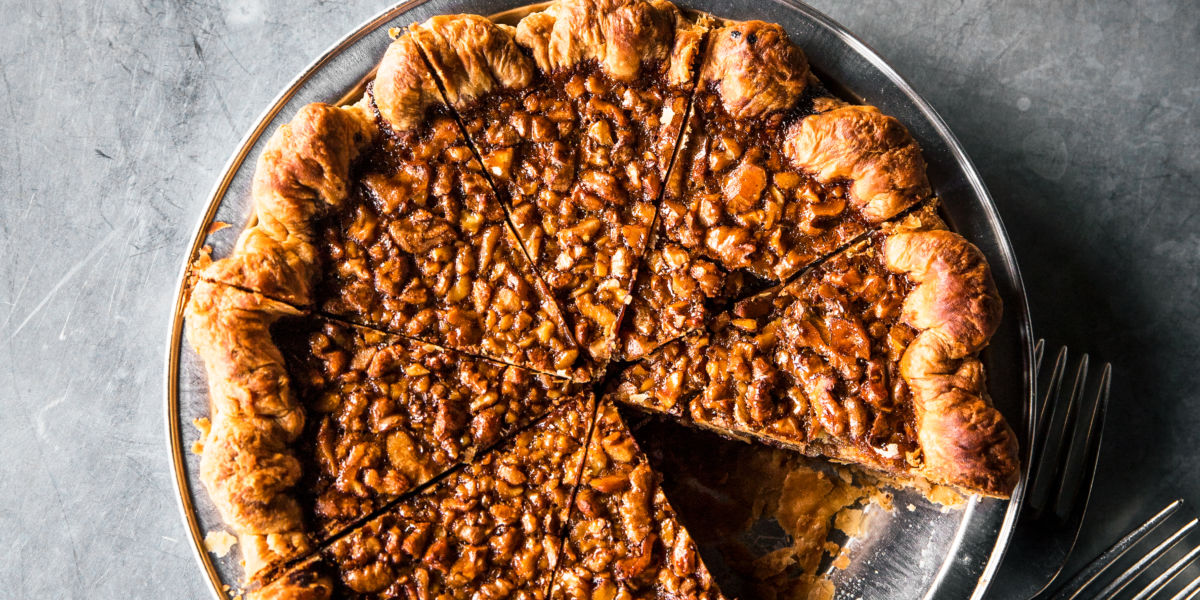 We need to talk about pumpkin. This great gourd has a wonderful flavor and impressive utility, and it's completely intertwined with the concept of fall—for good reason. But, whether it's confections, coffee, or cocktails, the pumpkin supremacy in fall means that other flavors don't get their time in the spotlight.
Pumpkin certainly has its place, in cooking, in this article, and most certainly on the Thanksgiving table. But it doesn't always have to be pumpkin.
Think about Thanksgiving pies. The majority of the time, if you're having a pie at Thanksgiving, it's going to be a pumpkin pie. It's about time to bring a little variety back into the holiday dessert menu.
Apple is a natural option, with apple and cinnamon being another classic fall flavor. Whether you go for a simple three-spice pie, a lattice-top pie, or a bold apple-cranberry combination pie, these recipes will remind you apple is a fall classic for a reason.
If you want to capture other fall flavors, why not go for a pecan pie. They're almost as classically fall as pumpkin pies, and when combined with sweet potato, it's about as close to eating the season itself as you can get.
And of course, if you're all in on pumpkin, we've got options there too, like a pumpkin ice cream pie or a scandalous crustless pumpkin pie.
Whichever of these recipes catches your eye, they're sure to be a delicious addition to the Thanksgiving table and make the most out of fall flavors, whether they involve pumpkin or not.
---
Essential Thanksgiving Tools
We only recommend things we love. If you buy something through our site, we might earn a commission.
---
Search All of Sunset's Recipes