19 Essential Pie-Making Tools You'll Use Now and Forever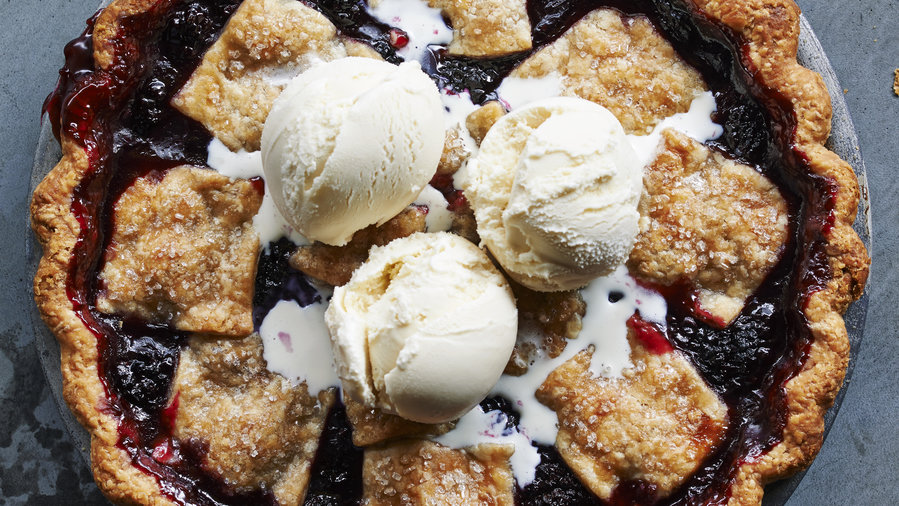 Make it pie time to bake with these pastry-making essentials
To indulge in a delicious treat any day, get yourself into a hygge mood with your favorite playlist, throw on a stylish apron, and bake up your favorite pie. Want to ensure a smooth pie-making experience? Be sure to arm yourself with the best tools first. From decidedly simple (but no less helpful) instruments, to more high-tech, optional gadgets, all are tested and designed to help you make easy work out of creating that perfectly flaky crust and the Instagram-worthy lattice top that may or may not accompany it.
When it comes to working in the kitchen, proper preparation is half the battle! Below, some of our favorite pie-making tools, many of which will perform double-duty in the kitchen long after your homemade pie has been devoured.
1. Clear mixing bowls
A nested set of durable, chip- and odor-resistant glass bowls saves space and offers up a variety of sizes for all of your cooking and baking needs.
2. Measuring spoons
And in copper! So in right now.
3. Measuring cups
Give your stainless set an upgrade with a beautiful ceramic set you can proudly display.
4. Pastry blender
Cut your butter into your flour to create the perfect pea-sized pieces you keep reading about. A little elbow grease never hurt anyone!
5. Food processor
But we won't judge you AT ALL if you want to speed up the crust-making process with a couple of quick pulses. Hey, Ina does it!
6. Spatulas
Don't forget to get every last bit of flour and butter out of your vessel with sturdy, dishwasher-safe silicone spatulas.
7. Rolling pins
Use the French pin with tapered edges for easy grasping as you roll out; the traditional straight pin is designed for uniform rolling.
8. Dough scraper
This beautiful brass and walnut multitasker will not only help keep your work surfaces clean while baking, it will also come in handy transferring chopped vegetables to your pan when you're prepping dinner later.
9. Ruler
Who knew a ruler could be so chic? When done in brass, even the smallest task of measuring your crust diameter becomes a high-design affair.
10. Baking mat with measurements
Or make it even simpler for yourself and roll against a pastry mat with measurements right on it until you reach your desired length.
11. Pastry brush
From brushing off excess flour off your crust to basting your Thanksgiving bird, these affordable brushes will find many uses in your kitchen. Make sure you pick up a few in different sizes.
12. Pastry cutter
You think those pretty lattice crusts make themselves? Use this handy double pastry cutter for both smooth-sided and lattice strips (and maybe ravioli, too!).
13. Lattice pie crust cutter
We won't tell if you don't tell.
14. Ceramic pie weights
Don't be a victim of crust shrinkage. These reusable ceramic weights keep your pastry shape in place and are washable.
15. Pie plate
Look closely (and get another slice!) because these aluminum plates reveal a tiny, hand-stamped message.
16. Ceramic pie plate
Did this stoneware pie plate make you swoon, too? Almost makes finishing the pie a real treat.
17. Piebox
File this under: things we didn't realize we needed. Until pie insurance becomes customary, PieBoxes will do.
18. Cake / pie server
The gold edge adds a stylish, subtle accent to this stainless steel server.
19. Wooden pie server
This gorgeous hand-carved, black walnut server will only get better with age (and more pie).
Keep Reading: