Get away for a mind-clearing recharge at spa resorts, spiritual retreats, hot springs, and more
Work with a spiritual leader
Shambhala. Their brand of soulfulness is more about group study than zipping your lips. The 600-acre sanctuary two hours from Denver has a long list of classes—on ancient wisdom, spiritual healing, and, yes, meditation if you like—plus lots of time to just meander along trails through forests and meadows. From $109/person, including meals.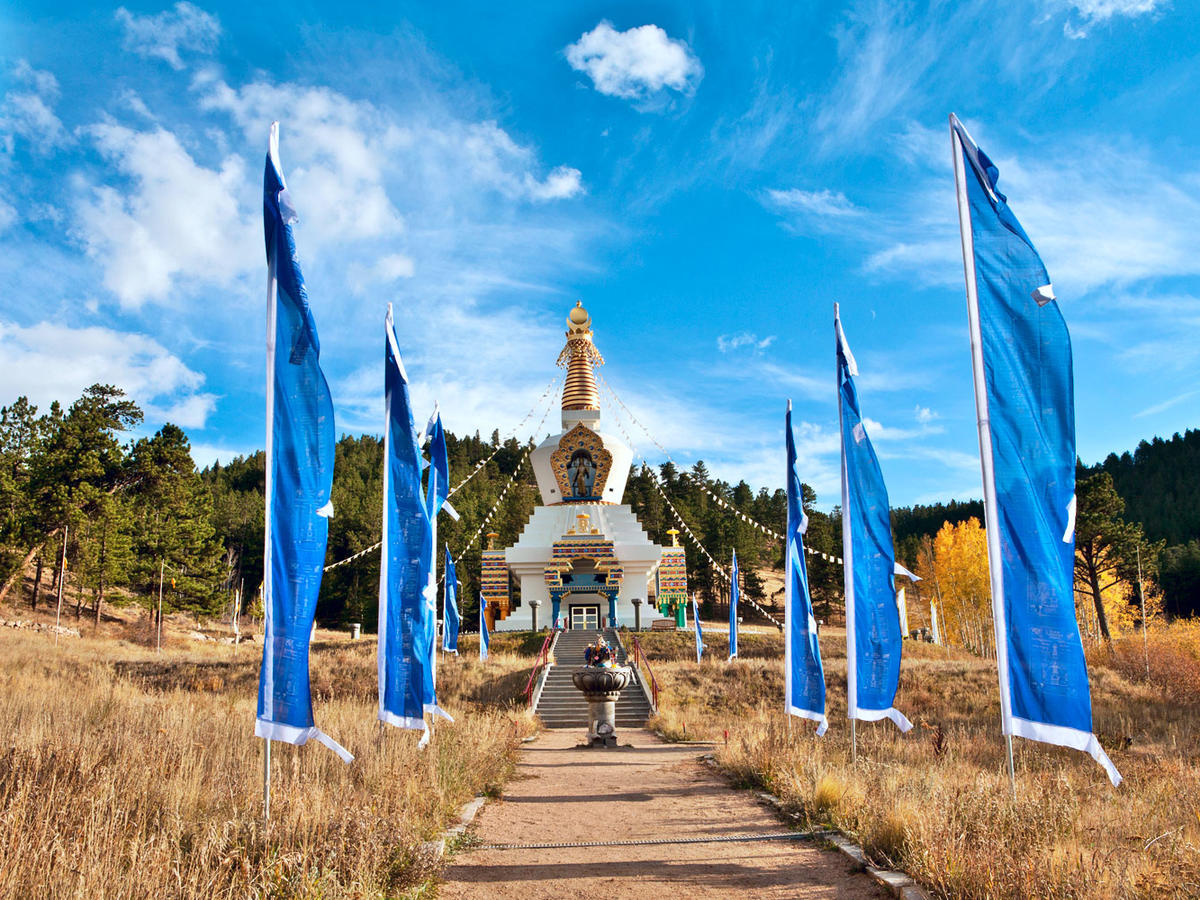 New Camaldoli Hermitage. Founded in 1958 by a group of Benedictine monks, the Big Sur, California hilltop monastery is a silent refuge for laypeople too. The rooms are strictly, well, monastic, but solitude and breathtaking ocean views (not to mention rock-bottom prices) put serenity within reach. From $115/person, including meals.
Spirit Rock. Even Buddhism newbies feel at home meditating at this pagoda-style center in the open, grassy hills of Marin County, California. Silent retreats are a specialty, and many include an intro session for anyone who's new to this whole stillness thing.
Restival. A tech-free social sanctuary that was inspired by Navajo and Hopi culture. Take a kundalini yoga class or stargaze with a Native American astronomer, then fall asleep in a tipi. $2,500; Sep 14–18 and Sep 21–25.
Sweat, yoga, and a soak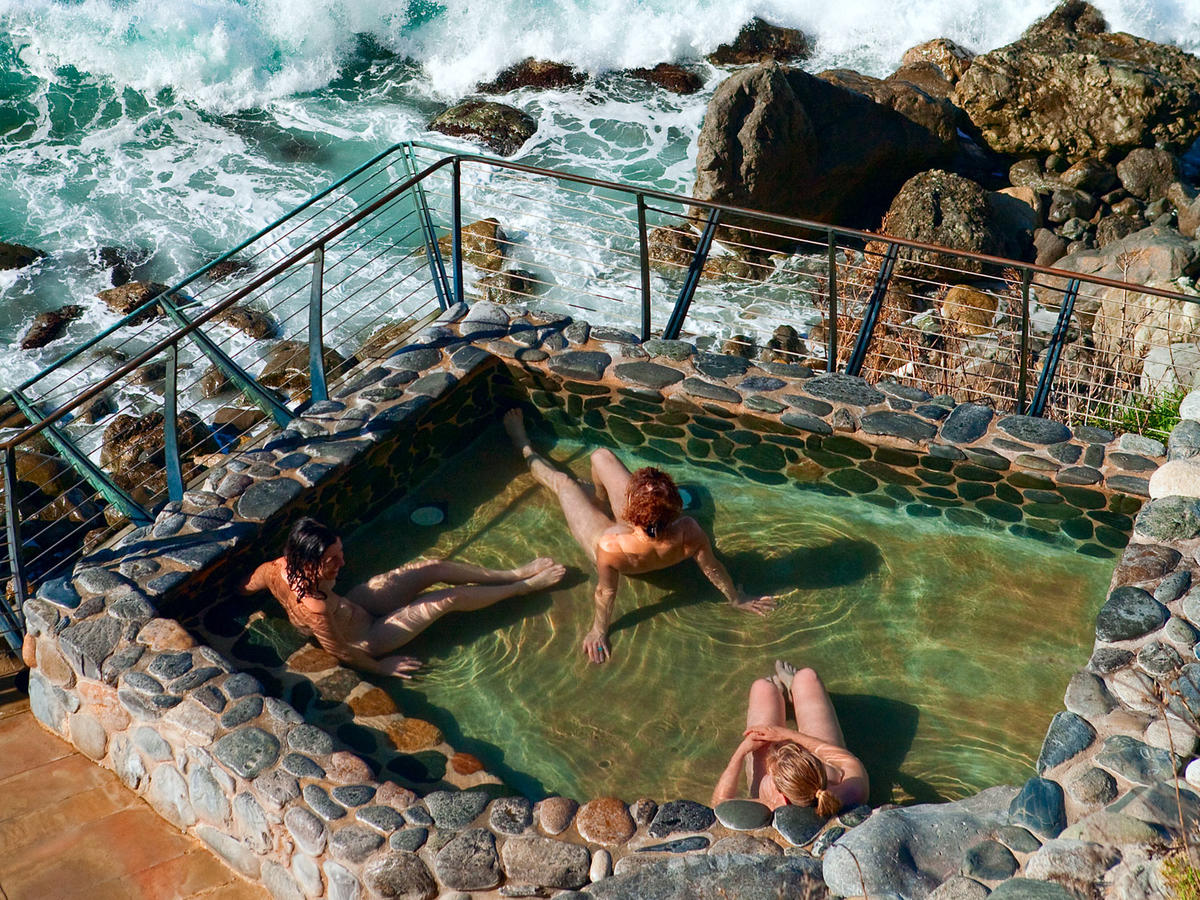 Esalen. Most come to this cliffside edu-hippie-topia in California's Big Sur for one of the 400 workshops (shamanic cosmology, anyone?). But you can also make an appointment to stop by for a massage (75 minutes, $165). It works like this: You strip, then soak in the stone-lined springs above the Pacific until it's time for your rub, set to the rhythm of the waves crashing far below.
Mountain Shadows. A hideaway for Hollywood's elite in the 1950s, this Paradise Valley, Arizona retreat reopened in April 2017 after long, meticulous construction. The massive new wellness center features a stunning gym, moonlight rooftop yoga, and a core class designed for golfers, as well as two pools with views of Camelback Mountain to enjoy while sipping on organic juice. From $229/night.
The Blake. Ski-in/ski-out access draws snow hounds to New Mexico's Taos Ski Valley. But you're really at this LEED-certified resort for a couple of New Age massages at its elegant spa. Arrive early to take in the historic Taos Valley photographs in the secluded waiting room. Or relax in the heated outdoor pool and hot tubs that are slated to open in early 2018. From $199/night.
Cal-a-Vie Health Spa. Wake up at this all-inclusive getaway with a hike along one of the 11 new trails in Vista, California, before cooling off with a stand-up paddleboard class in the pool. After dinner, stargaze at the new observatory via panoramic big screens or the high-powered telescope. From $4,275/person.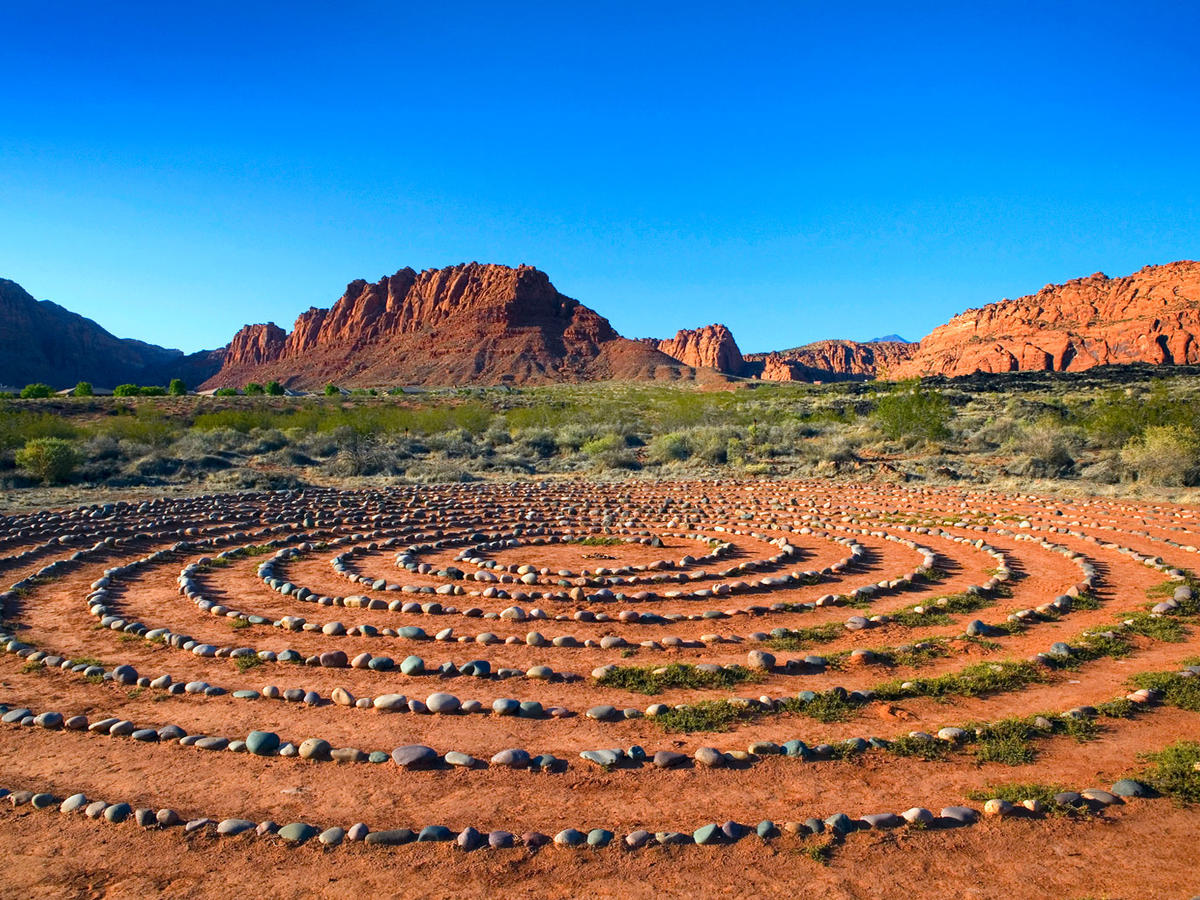 Red Mountain. The main draw here is the chance to use the red rock landscape of southern Utah as your personal gym. Plus healthy meals that are far from rabbit food. Yes, Reiki and other energy-balancing sessions make an appearance, but there's also a good old-fashioned facial if that's more your style. From $205/person, including meals.
Ranch at Live Oak Malibu. At this pricey new spa, figure on nine hours a day of no-opt-out exercise (hikes in the surrounding mountains, yoga, body sculpting), plus delicious vegetarian food, no cell service or caffeine, and intense bonding with your 13 fellow sufferers. It's rehab for type A's, only with a sparely chic cottage of your own. And much better scenery. One week, all-inclusive: $6,800/person.
Glen Ivy Hot Springs. For $46 on weekdays and $64 on weekends, day-trippers to this spot in Riverside County, California, soak in their pick of warm and cool pools, smear themselves in red clay, and join in classes like water aerobics and tai chi. Your call whether to spring for a massage too.
The Coast Ridge. This four-day wellness program has nature at the core of the transformative journey. Co-founded by Yarrow Schley, a longtime instructor at Southern California's star-studded Ashram, the all-inclusive retreat feels like the purest expression of what a Western spa should be: a splurge-on-yourself experience in which clean food, fresh air, and challenging physical activity work wonders on your psyche (not to mention your waistline). Five days, all-inclusive, from $2,800.
Wanderlust. This retreat started in Squaw Valley in 2009 and has since grown into a series of worldwide yoga-fitness-lifestyle benders. At a festival on Oahu, you can relax with a stand-up-paddleboard yoga class and learn to play the ukulele from a Hawaii native. From $99/one day; Feb 23–26.
Cenote Encantado. Head to an eco village near Tulum, Mexico, where Aqua Zen sessions are led in a swimming hole. Semi-salty water suspends you as you're guided through dance, yoga, and acrobatic movements. $50 U.S.
Camelbak Pursuit Series. Pitch a tent and choose from a huge menu of outdoor adventures and workout classes. Learn to surf, SUP, kayak, mountain bike, rock climb, trail run, and even how to do hammock yoga over just one day at Pursuit, which takes place over a weekend in varying spots across the U.S. Head back to camp at the end of the day to grab a drink, enjoy the included meals, and listen to live music before calling it a night. If you're looking for a glamping experience, splurge on the luxury tents with bedding and electricity. From $225/one day.
Call a time-out on your life
The Allison Inn & Spa. Nestled in Oregon wine country's Newberg, this spot has long been a home base for indulgence and fine dining. But in September 2017, the spa debuted a cafe full of healthy eats to keep you going from treatment to treatment—or winery to winery. From $420/night.
The Ritz-Carlton Spa. This swank Waikiki resort spa is steeped in Hawaiian traditions and ingredients, like hot volcanic stones, leaves from Oahu's rain forest, and native lehua blossoms. Revitalize with a full-body sugar scrub made with healing 'olena and a deep lomilomi massage. When you're done, tuck yourself into one of the resort's ocean-view studios. From $669/night.
Rancho Valencia Resort & Spa. Jonesing for an extreme makeover? In Rancho Santa Fe, California, sign up for the Wellness Collective Retreat—a choose-your-own adventure with more than 95 fitness classes, spa treatments, and one-on-one consultations. But leave time to lounge with a cocktail at the adults-only pool and outdoor bar. You're not a saint, after all. From $558/night.
Ten Thousand Waves. A peaceful spot for an afternoon or an overnight, the Japanese "village" winds up a wooded knoll outside Santa Fe. Instead of houses, though, it's outdoor baths linked by gravel paths. Come after dark to soak under the stars. Rooms from $199.
Rancho La Puerta. A weeklong stay is traditional at this iconic, enchanting spa, just over the Mexican border from San Diego. Choose from its famously endless list of activities (cooking lessons, Pilates, art classes, mountain hikes) before you unwind in your private, beautifully tiled casita. One week, all-inclusive: from $3,750/person.
Hawaii Island Retreat. It's worth the flight to decamp at this spot on the northern tip of the Big Island. Your stay will be all about dips in the saltwater infinity pool, outdoor spa treatments, and hula lessons. Book a luxurious room or a rustic but charming yurt. Yurts from $185, rooms from $490.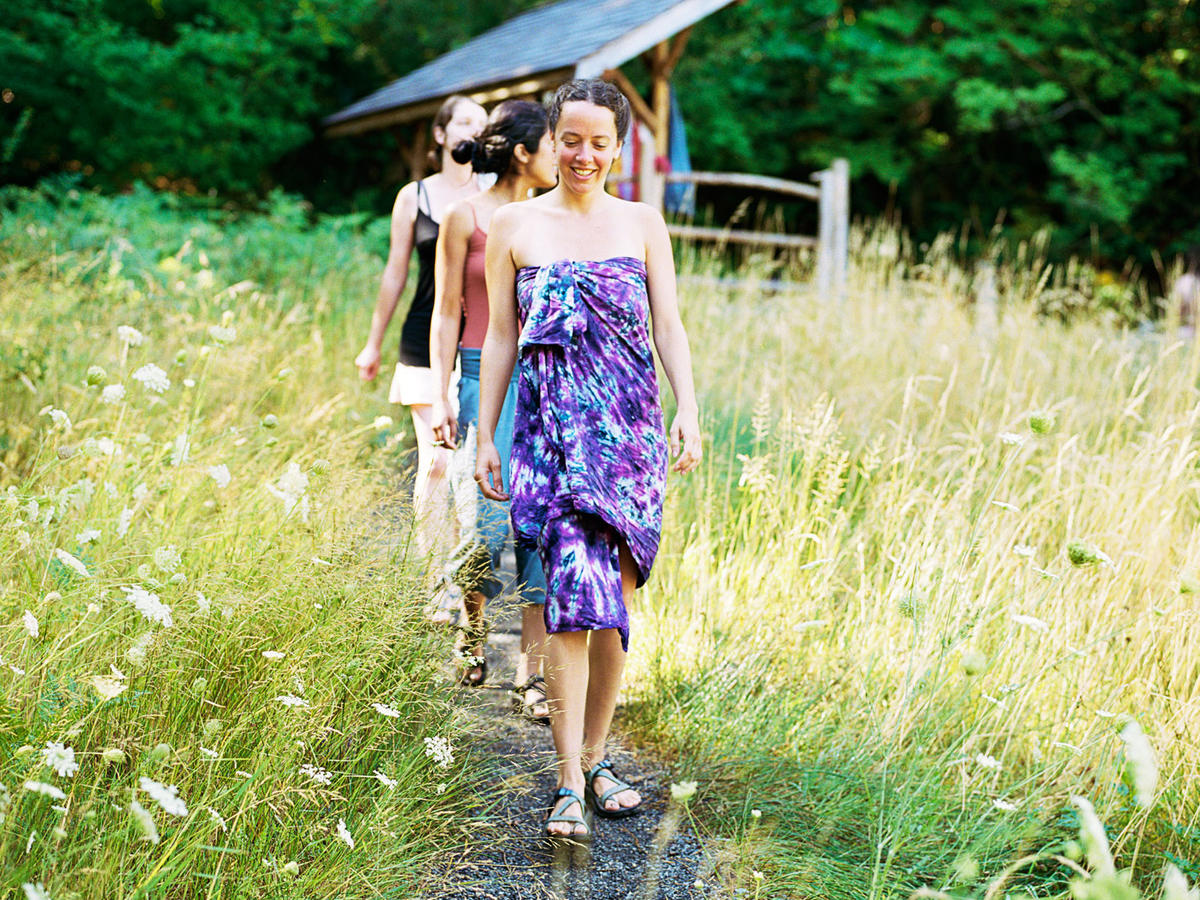 Breitenbush Hot Springs. The clothes-off, everybody-in communal hot springs in the Oregon Cascade Mountains come with evergreen and mountain range views. If you decide to make it a weekend, geothermally heated cabins can be had for under $150 a night, a spot in the dorm for $80, including meals. Expect super-healthy food and a ban on booze.
Just Float. It's the world's biggest float center, located in Pasadena. The absence of light and sound are meant to stop your mental ticker tape, while the weightlessness relieves muscle aches. $70/1 hour.
Bernardus Lodge & Spa. During their 50-minute treatment in Carmel Valley, California, a therapist places a tuning fork on acupressure points, and then taps to produce notes and send restorative vibrations into the body. $160.
Claremont Club & Spa. This Berkeley spa offers a Tibetan Sound Vibration massage, in which bronze bowls are set around the body's energy centers and then struck. The resulting sounds are believed to alter brain-wave frequencies, deeply relaxing you. $249/75 minutes.
Canyon Ranch. In Tucson, Canyon Ranch hosts "Fire Cere-mony: Letting Go, Beginning Anew" sessions, where writing, meditative walks, and drumming are meant to help you cast off negativity. $200/2 hours; Feb 11 and 25, Mar 11 and 25.
Wired for Love. Couples work on their relationship at psychologist Stan Tatkin's retreat, located at Colorado's Shambhala Mountain Center. From $345; Sep 15–17.