7 New Ways to Go Dark in Your Decor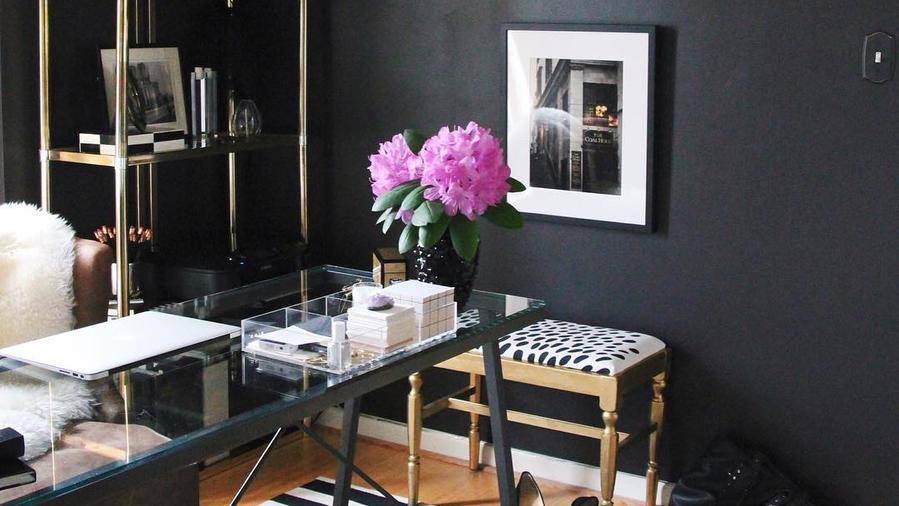 Embrace the dark side this season
Our vote for makeover hue of the moment: matte black. The bold design choice is also surprisingly versatile, finding a range of expression in elements from furniture to faucets.
1. Stone
The Keystone tile collection from Waterworks brings drama to the kitchen.
2. Paint
"Black can be classic, modern, and edgy all at once," says Sue Wadden, director of color marketing at Sherwin-Williams. For a fresh spin on the dark and moody trend, she suggests Caviar (SW 6990), a sophisticated hue with subtle softness, or Tricorn Black (SW 6258), the brand's most popular color in the category. "When paired with a matte finish," says Wadden, "the effect is stunning."
3. Wallpaper
Hygge & West's two-tone play on a Southwestern textile makes a memorable statement in an entry hall.
4. Tabletop
Black flatware is impossibly chic when paired with traditional china.
5. Fixtures
This refined hardware is a one-stop solution for the small-space minimalist.
6. Appliances
With design-world golden boy Nate Berkus as artistic advisor, LG Studio's Black Stainless Steel Series combines functionality with a healthy dose of glamour. Case in point: the Insta-View door-in-door refrigerator ($4,299), shown here, features a glass panel that illuminates its contents like a department-store display case, and the slide-in gas range ($3,199), whose oven interior is enameled in a brilliant blue worthy of Yves Klein.
7. Furniture
Black rattan helps smooth the transition between late summer and early fall.
Keep Reading: