Easy Thanksgiving Do-Ahead Tips
Avoid the stress of last-minute holiday preparation with these time-saving steps.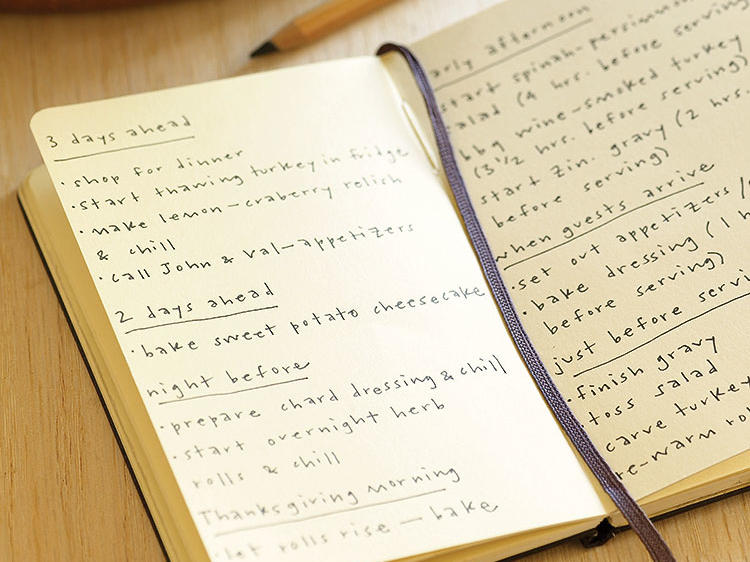 Always check the specific recipe, but Thanksgiving recipes in general have plenty of make-ahead possibilities. Little steps taken ahead can really speed up putting a dish together for the big feast.
Start with a plan. Sketch a countdown chart, noting how long each dish takes, what can be made ahead, and what has to be accomplished simultaneously.
---
Search All of Sunset's Recipes
Read the Current Issue Here!
Get one year of Sunset—and all kinds of bonuses—for just $24.95. Subscribe now!
Keep Reading: