16 Delicious Thanksgiving Appetizers
As friends and family gather for the big event, offer these tasty nibbles that just so happen to be excellent make-ahead recipes.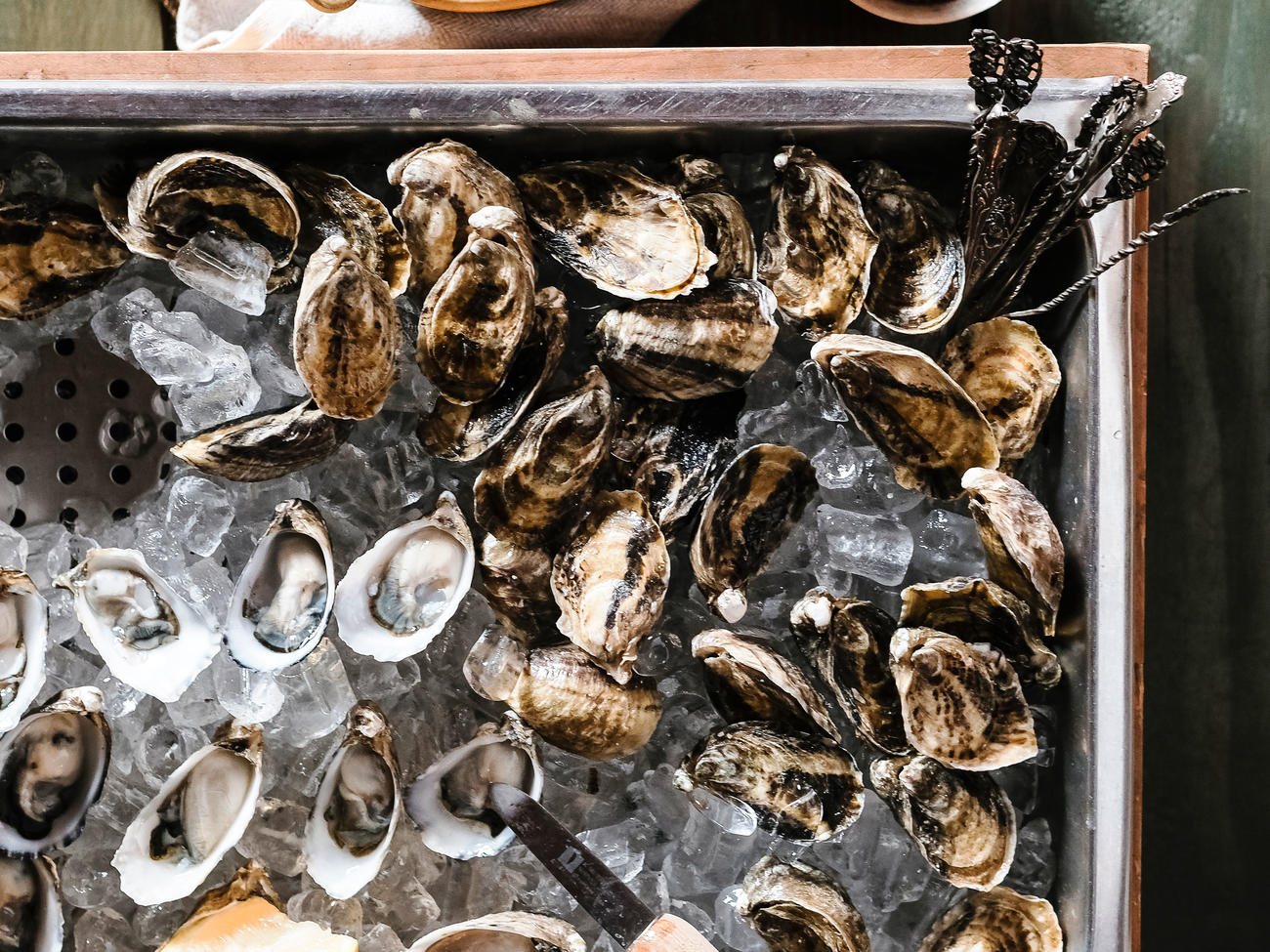 We've all been there, standing around at a Thanksgiving gathering, making small talk, and wondering in the back of our minds how much longer until everyone is allowed to eat. But that doesn't have to be the case with these incredible appetizers.
Finger food is often the ideal in an appetizer. There's just something about a self-contained, portable dish, whether it's a bean salad on an endive spear, a crostini made with wedges of sweet potato, or a Northwest twist on bruschetta. Plus of course, you can't go wrong with some nice marinated olives or a spicy nut mix.
Or maybe take the seafood route. Stay in the realm of finger food with hazelnut herb butter mussels, or, for oyster fans, try them with an intriguing ginger-shallot mignonette.
And of course, what can go wrong with a good dip? Whether it's a classic creamy spinach parmesan dip or a bright, fresh cashew-lime cilantro hummus, they're perfect for people to gather around and share memories while they snack.
With these recipes at your disposal, you can keep hunger at bay and put everyone's mind off the arrival time of the main meal by wowing them with oysters, nuts, and dips galore!
Applause-Worthy Apps
---
Search All of Sunset's Recipes
Keep Reading: