Get Ready for California Avocado Season with These Avocado Recipes That Aren't Toasts or Dips
Fruit? Veggie? Who cares when they're this delicious. Here are all of the avocado recipes you need right now.
California avocado season is a special time of year when we start to find perfectly ripe and smooth in texture avocados across the West Coast. With the peak season for California avocados being between April and August, the California Avocado Commission is forecasting a haul of 292 pounds of the desirable fruit to be distributed across the coast. Which means you're in for an avocado-filled spring and summer.
The Hass avocado, for those who don't already know, is actually a California native. Avocado trees were first brought to the U.S. in 1871 from Mexico, and by 1950 over 25 varieties were being packed and produced out of the Golden State. For years the Fuerte avocado made up more than two thirds of avocados coming out California, then in the late 1920's the Hass avocado was discovered by Rudolph Hass in his backyard in La Habra Heights, CA. In 1935 he patented the varietal, and by the late 1970's the Hass avocado replaced the Fuerte as the leading variety.
Hopefully, that's enough history! If not, you can find tons of facts about California avocados here. Now that the green globes are all that's on your mind, we've pulled together our favorite recipes that aren't toasts or dips for you to celebrate the upcoming season. Don't get me wrong, I am not an avocado toast or guacamole hater; we actually have those recipe roundups also; there are just so many other ways to enjoy the versatility of avocados: fried, for example, or blended and baked into a chocolate tart. Find the full list below, as well as tips, and a few tools that any die-hard avocado-eater should have in their kitchen drawers.
Avocado Recipes
Avocado Tools
For the avocado fans out there, here are a few tools that will make all of your avocado ventures that much easier.
OXO Good Grips Avocado Slicer
Avocado Cuber
Farberware Avocado Huggers
Avocado Pitter and Masher
Avocado Tips
How to Pick Ripe Avocados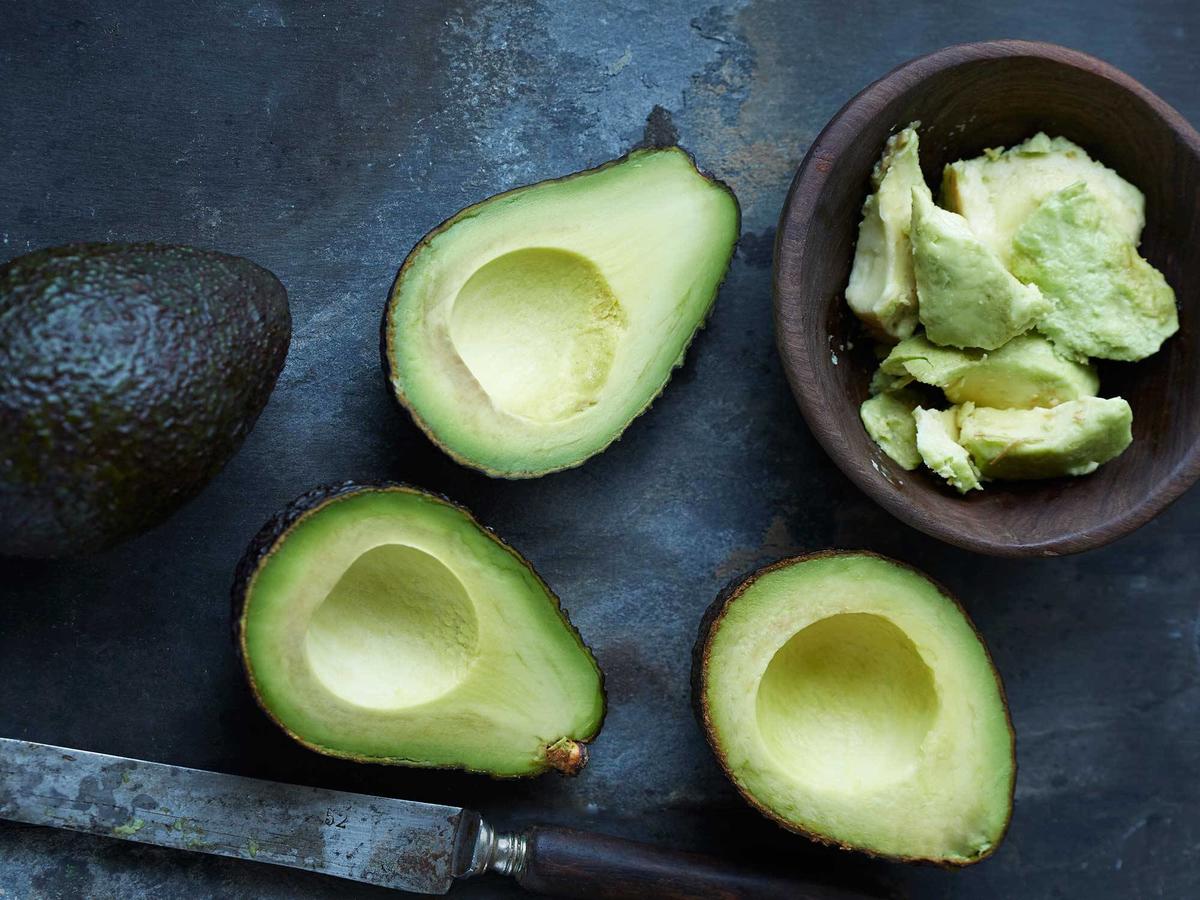 When you're standing in the grocery store, it can be hard to tell the difference between an avocado that's ready to eat today, tomorrow, or maybe even next week. To pick an avocado that's ripe enough to eat for dinner tonight, squeeze it with your whole hand; it should have the same "give" as chilled butter. If it's a little harder (think frozen butter), save it for the next couple of days. A softer avocado might not make the prettiest slices, but will be great mashed and used in baked goods, so don't write them off just yet!
Tik Tok's Trick to Storing Avocados
Last year TikTok was all about avocados as users started posting videos of a hack to store your avocados without them turning brown. The video below shows user @TasteGreatFoodie placing a halved avocado face down in a container with water, sealing it, and placing it in the fridge. 24 hours later we're shown a bright green avocado that looks like it has just been cut open.
---
Read the 2021 Harvest Issue Right Here
Get one year of Sunset—and all kinds of bonuses—for just $24.95. Subscribe now!
Keep Reading: