Sir Winston Churchill Tours the West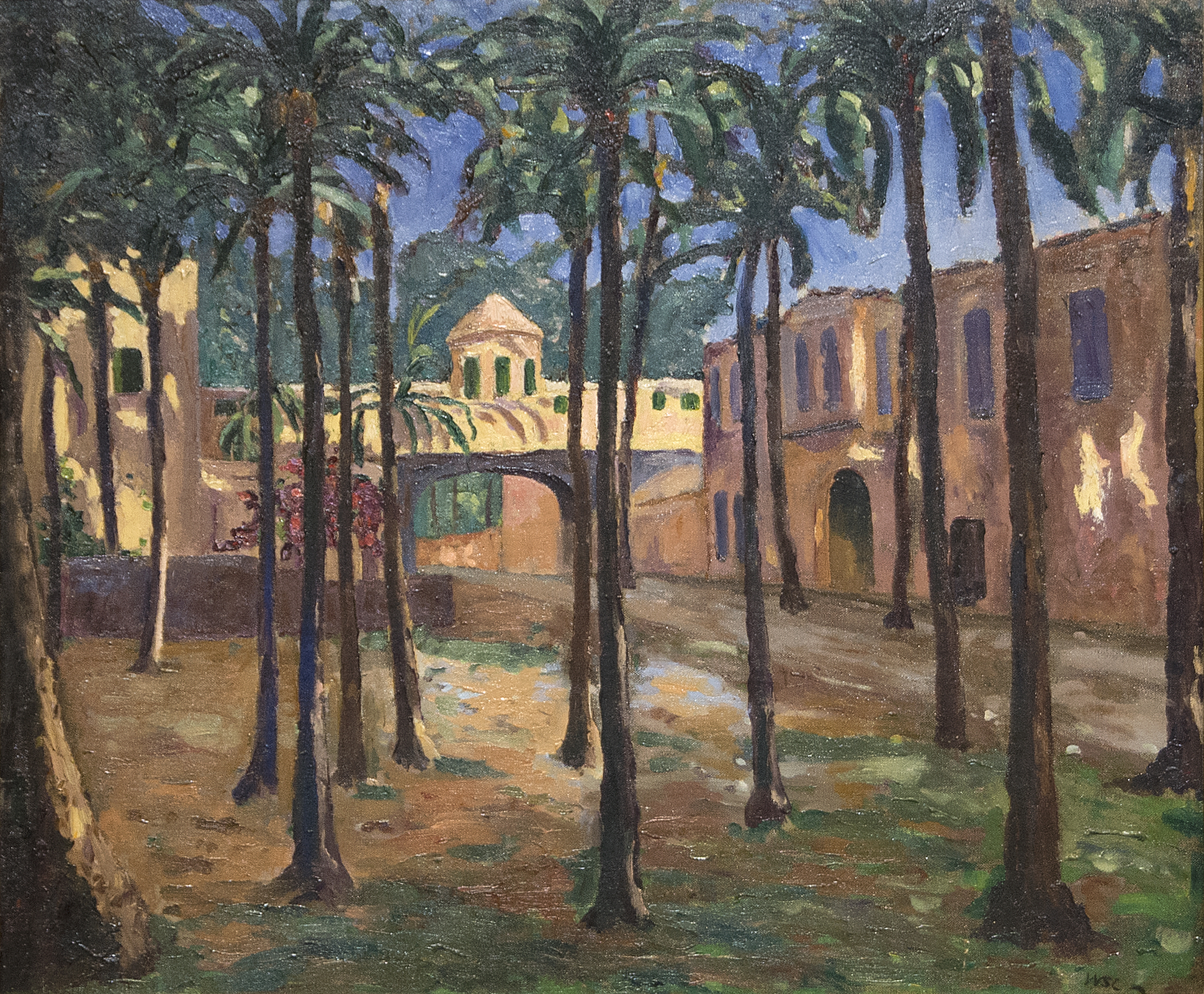 Courtesy of Heather James Fine Art
The former British Prime Minister's prolific paintings are coming to several Western galleries this season
We may know Winston Churchill as a fearless and formidable leader, but the British Prime Minister was as artistic as he was diplomatic, as evidenced by a passion for painting that  helped him helm the pressures of world leadership for decades.
This spring, eleven oil paintings from his family's private collection will journey to the Western United States, making stops in Southern and Northern California and in Jackson Hole, Wyoming.
Duncan Sandys, Churchill's great grandson, says that the politician took up painting at age 40, during perhaps the "lowest professional moment of his professional life," after a forced resignation as First Lord of the Admiralty.
"He'd been used to everything going right and suddenly he hit the buffers, so to speak, and everything went wrong," explains Sandys. "In some ways you could say he didn't know how to cope with it, and then he picked up a paintbrush."
The craft also provided solace for what the Prime Minister referred to as his "black dog" of depression, with which he struggled for years. Sandys says that after beginning to paint, Churchill "never fell into that sort of state ever again; painting provided him with a place that would stop that downward movement."
The collection, like many of the Nobel Prize winner's 500-plus paintings, depicts landscapes of favorite vacation spots in France and Morocco, along with friends' estates and garden scenes.
"He took his paintbox with him everywhere," Sandys notes of his great grandfather, who enjoyed painting most en plein air. "When he found what he would call a 'paintacious' scene, out everything would come, and he would paint it."
Sandys and the family hope that the works will bring to audiences "as much fun and enjoyment in seeing them as he had in creating them—that people come away inspired and joyful, feeling good—as art is supposed to do."
In a world where the Internet connects us all, and communication and decision-making is as instantaneous as a few clicks, he says that Churchill's art is a reminder that everyone can benefit from finding "a sanctuary to go to let off steam, so that when coming back to the task at hand, be it a wartime situation, political battle, or some other crisis, you come back in a better place to make measured decisions as a result of that."
 The exhibition's Western journey will be at Heather James Fine Art in Palm Desert, California until May 30, before spending the month of June at Heather James Fine Art in San Francisco. The collection will wrap up its tour in Jackson Hole, Wyoming from July 1—September 16.
Keep Reading: