Affordable Romantic Retreats
Switching things up never hurts in the romance department. Here are our favorite places to start.
In the West, we've got a leg up on romance. For one thing, we've got natural beauty galore. But we're also a breeding ground (forgive us) for cultivating the three golden rules of romance: making things beautiful, new, and interesting.
Korakia Pensione, Palm Springs: Grab the glass of mint tea that awaits you in your Moroccan- or Mediterranean-style room, then head out through French doors onto your bougainvillea-edged patio to sip and stare at the San Jacinto Mountains. Later, go for a swim in one of the inn's two torch-lit pools under clear desert skies, or catch an outdoor movie. Make it new: Take a 2½-hour guided hike to scenic Tahquitz Canyon. 
Waters Edge Hotel, Tiburon, CA: Throw open the bayside door of your tranquil coffee- and cream-colored room to hear the clang-clang of rigging knocking against masts on boats below. Look across the sparkling bay to San Francisco and think about how nice it is to be here, out of reach, together. Make it new: Arrive by boat instead of driving. A ferry ride from San Francisco drops you a few doors from the hotel. The salty air on deck lets you know you're really getting away (blueandgoldfleet.com). 
Todos Santos Inn, Baja, Mexico: Hidden away in a quiet village near Cabo San Lucas is this enchanted brick-and-adobe hacienda. Disappear into one of its antique canopy beds or head to a nearby beach.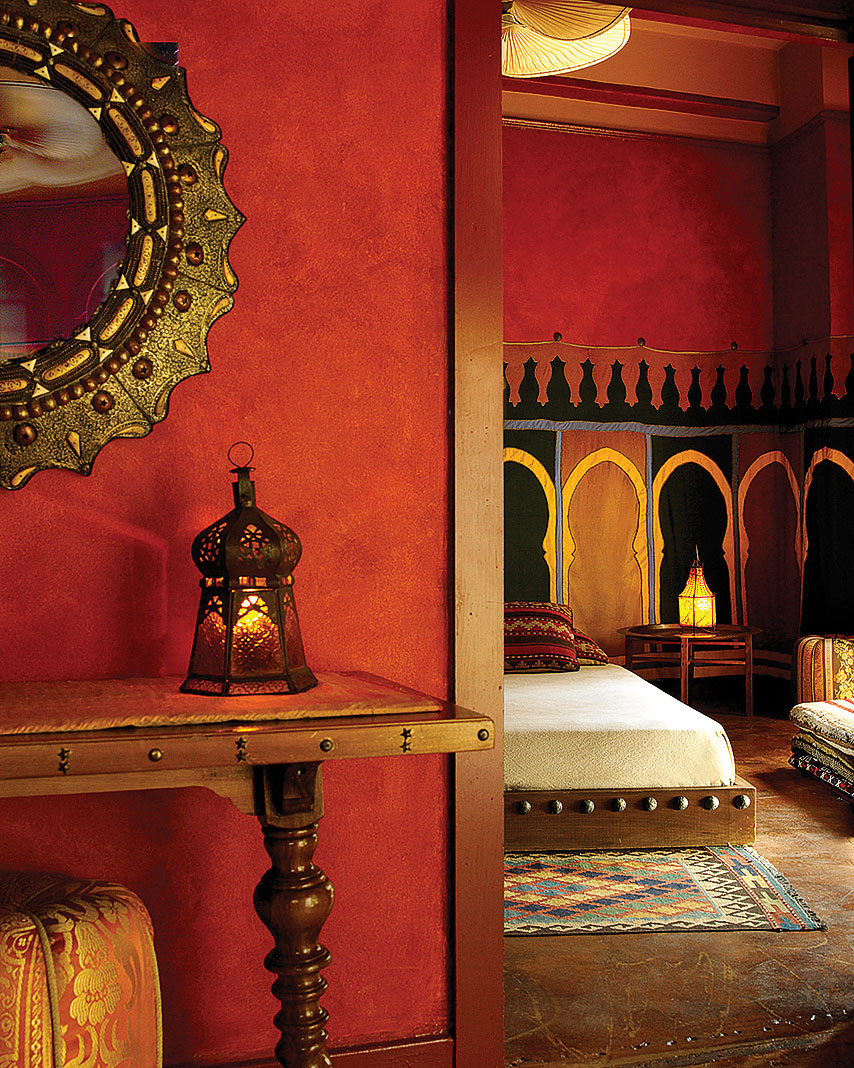 Figueroa Hotel, Los Angeles: Humphrey Bogart would fit right in at this cinematic Moroccan oasis in the middle of downtown's flurry. 
Hotel McCall, McCall, ID: An urban-chic hotel plunked down in the midst of mountain scenery. Make plans for the next day's playtime as you stare from your comfy leather couch at huge, glacier-cut Payette Lake and its surrounding ponderosa pines and snowy slopes. Make it new: Drive to Ponderosa State Park and ski an easy mile to the Blue Moon Yurt, where you'll sit down to spiced wine and a candlelit meal. Torches light your way back.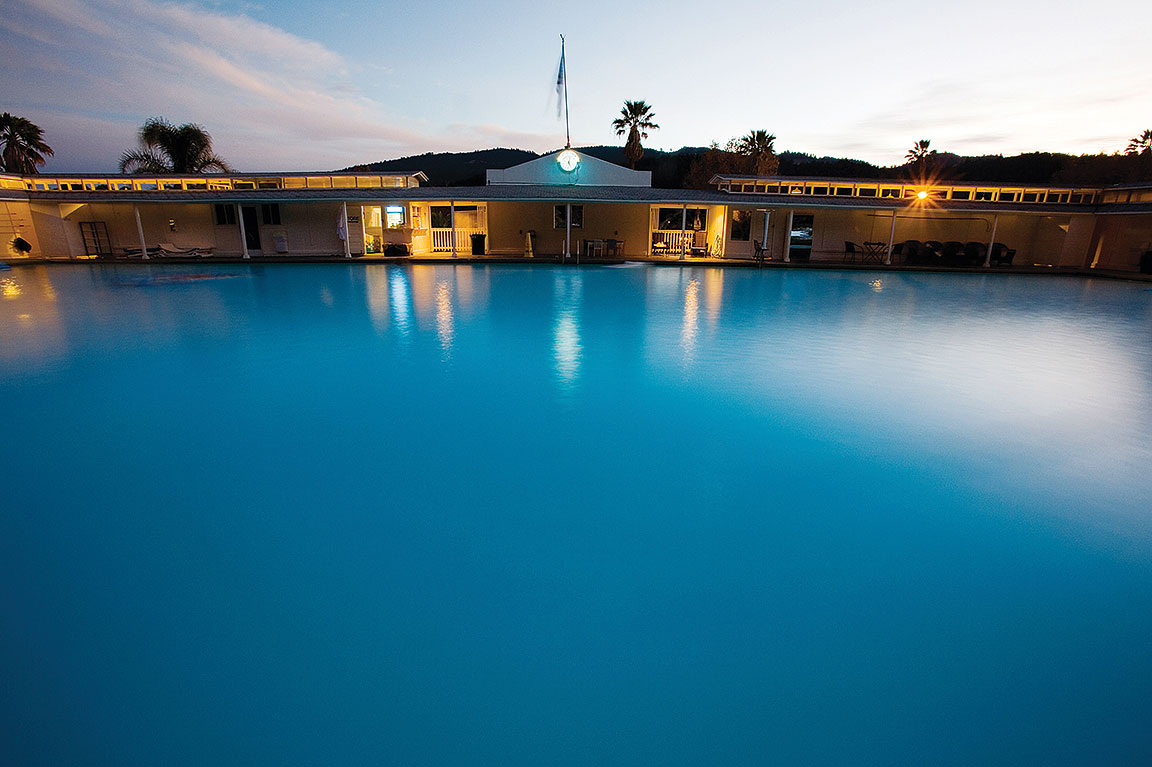 Indian Springs, Calistoga, CA: There's no better way to warm up, literally and figuratively, for an amorous evening than with a soak in steamy water so rich with minerals it feels like silk ― especially when your private cottage is just footsteps away. Make it interesting: Try Watsu on each other in the pool. Wat-what? Enthusiasts claim that this aquatic massage technique―which involves rocking and cradling ― promotes a blissful sense of letting go. (ask about winter Sun–Thu spa packages). 
The Inn at Langley, Langley, WA: Find your own recipe for romance here, literally. The six-course meals served by Seattle-bred celebrity chef Matt Costello are reason enough to stay here (did someone say chocolate sponge cake with cardamom mango sauce?). Spend the day kayaking or hiking in search of birds and seals on the waters of Saratoga Passage, or simply gaze out at the water as you lie by the wood-burning fireplace. Make it new: Bring bikes (perhaps a tandem) to explore the area. The inn offers biking maps of the island. 
Hacienda del Sol, Taos, NM: Hunkering down in this B&B is an experience in total immersion: in Taos's storied history as a high-desert art outpost, and in the stunning topography that surrounds it. French doors open onto the B&B's best features: the view of Taos Mountain looming above Taos Pueblo, and an open-air hot tub for stargazing. 
Cedar House Sport Hotel, Truckee, CA: Skip Tahoe's typically crowded après-ski scene and head back to eco-luxe Cedar House for a glass of red at the guests-only fireside bar. Enjoy an outdoor soak before an Italian supper at the boutique inn's restaurant, Stella. Make it interesting: After a day on the slopes, sign up for Cedar House's Cooking Club in Stella's open kitchen: intimate hands-on classes or dinner-theater demos by the inn's talented chef. including breakfast; two-night weekend minimum. Cooking classes are currently online-only due to COVID-19 concerns.
Los Poblanos Historic Inn & Cultural Center, Albuquerque: Curl up beside a roaring piñon fire in your room―laid for you daily by the attentive staff―or work up an appetite exploring the more than 25 acres of fields, trails, and organic gardens at this 19th-century working dairy ranch turned inn. Make it interesting: Take a lesson in Southwestern art just by prowling the premises, where you'll see works by prominent New Mexico artists like R.C. Gorman, Gustave Baumann, Laura Gilpin, and Peter Hurd. .
Blue Lake Ranch, near Durango, CO: Snowshoe or cross-country ski à deux past stands of 150-year-old cottonwoods along a riverside trail, or dogsled or ride horseback through the snowy woods nearby. Fuel up first with a hearty breakfast of tamales and scones (served with heavenly ranch-made preserves and wildflower honey). Make it interesting: Spend an afternoon exploring the Ancestral Puebloan cliff dwellings at nearby Mesa Verde National Park (Buy a pass here).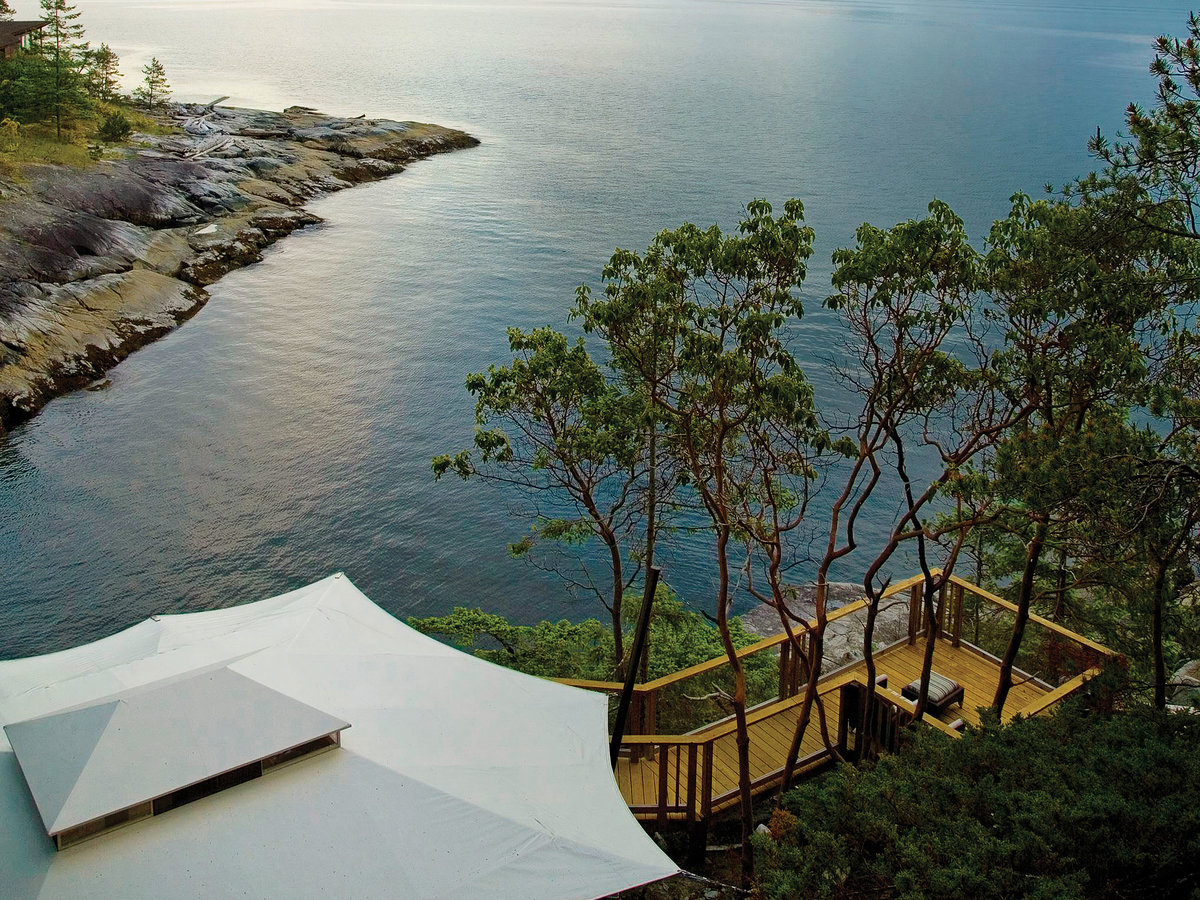 Rockwater Secret Cove Resort, Halfmoon Bay, B.C.: Cuddle up under a deep duvet while you listen to raindrops brush against the walls of your luxe tent-house suite. Roughing it this is not: Think fireplaces, heated tile floors, silk shoji―plus the sound of winter waves against the shore. If you can force yourselves to part from these digs, explore the surrounding rainforest. Then hurry back with a blanket for some quiet time by the ocean on your private veranda.  
Villa Amor, Sayulita, Mexico: The 35 villas at this resort, some set into a terraced hillside with decks that have little or no railing, are a great place to feel a frisson. From this aerie, you can take in all the sights and sounds of the beach without venturing anywhere. Mini kitchens (in some villas only) make it even easier to stay in. Make it interesting: Skinny-dip in your private cliffside plunge pool (request a villa that has one).  
Volcano Rainforest Retreat, Volcano, HI: In the secluded Sanctuary, light candles, make the Tibetan chimes kiss, play a CD of sensuous Indian music, and whisper words from a bedside book of meditations on love. As you snuggle under the Balinese-print quilt, you'll feel a glow that comes only partly from the ornate cast-iron fireplace. Make it beautiful: Hide out in the open-air pavilion's Japanese soaking tub, just big enough for two, surrounded by glistening ferns and sweet flowering ginger. 
Ka'awa Loa Plantation Bed & Breakfast, Captain Cook, HI: On the Big Island, kiss beneath a rainfall showerhead in an outdoor lava-rock shower. Then sip homegrown Kona java while gazing out at the waters of Kealakekua Bay. Make it interesting: Try the authentic Hawaiian cedar steam room adjacent to the hot tub. 
Deetjen's Big Sur Inn, Big Sur, CA: Each of the very rustic cottages, which are grouped around a redwood-shaded ravine on a gorgeously untamed coastline, has a name―Grandpa's, Faraway―and each contains a journal in which visitors have bared their souls, sometimes happily, sometimes not. But when the rains lash the redwoods, there's no better place to snuggle and listen to the crackling of a fire in the woodstove. 
Tu Tu' Tun Lodge, Gold Beach, OR: You'll want to say all those sweet nothings sotto voce so your voices don't compete with the soothing bubbling of the Rogue River just outside your room. Make it beautiful: Order a "romance basket," with chilled Champagne and chocolate-dipped strawberries, to take to the soaking tub on your deck.  
Briar Patch Inn, near Sedona, AZ: The gurgle of the stream, occasional bleats from mascot sheep, and the rustle of leaves as breezes waft down Oak Creek Canyon provides the background music to these stone-and-wood cabins. Doze together in the large hammocks dotting the garden, or share a bottle of wine on the banks of the creek. Make it beautiful: Between trees, catch glimpses of Oak Creek Canyon's ocher walls. 
Hotel Cielo Rojo, San Francisco, Mexico: It's all about foreplay here. Before you even check-in, pour yourselves a shot of tequila from the hospitality tray. Venture out to the tawny-walled courtyard, dip your toes in the plunge pool, and ponder what you'll order later at the hotel's teensy outdoor Bistro Organico, before you make your way to your sweetly simple room. Make it beautiful: Stroll a few blocks down the cobblestone streets, which are shaded by palm trees and papaya plants, to San Pancho's beach. There, the fiery red sunset might help you ignite a little fire of your own.  
---
Read Our 2021 Harvest Issue Right Here!
Keep Reading: