The Best Northwest Island Escape Right Now: Langley, Washington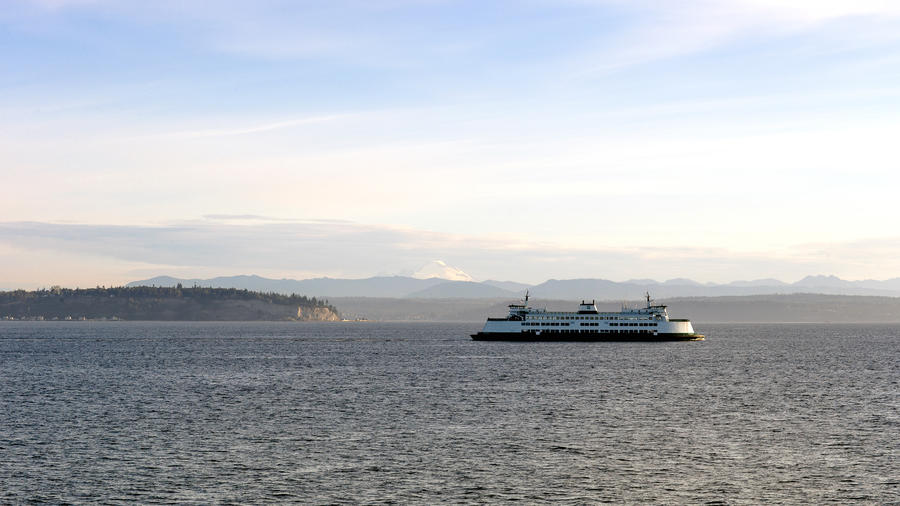 Late autumn is prime time in the Whidbey Island community of Langley: You'll have the fir-lined trails, local artisans' boutiques, and ...
Late autumn is prime time in the Whidbey Island community of Langley: You'll have the fir-lined trails, local artisans' boutiques, and friendly coffeehouses all to yourself. Seattle-based writer Jess Chamberlain created a traveler's cheat sheet for us. Her five, can't-miss experiences for Langley day trippers are below. Happy travels!
1. Recharging stationsYou may be outside Seattle city limits, but you can still find a killer cup of joe. In downtown Langley, warm up at Useless Bay Coffee Co. with an Athena latte, made with honey and cinnamon and served in a soda-fired ceramic mug from the company's eponymous pottery outfit. All the baked goods are made fresh daily, including the decadent croissants, stuffed with apple and brie or strawberries and Nutella. The cheery cafe at Mukilteo Coffee Roasters (one wall is painted bright yellow, another ruby red) is stocked with board games and coffee items made from beans roasted on-site. Useless: 121 Second St. Mukilteo: 3228 Lake Leo Way.
Useless Bay Coffee Co.'s sunny patio.
2. Impressive viewsThe Village Pizzeria is locally beloved for its New York–style slices (the pesto with mushrooms is a standout). Last year, it celebrated its 20th anniversary with a major remodel, and now the space has views as expansive as those slices are wide. The window-lined dining room faces the Saratoga Passage, and on a clear day, you can see Mt. Baker to the north. The vantage points are equally Instagram-worthy from Prima Bistro, across the street. The French-inspired eatery focuses on seasonal fare like Washington clams, served with housemade chorizo, and on Thursday nights, a local band provides live music. Village Pizzeria: $$; 108 First St.; (360) 221-3363. Prima Bistro: $$; 201½ First.
Meatballs, sausage, mushrooms, and peppers top a slice at Village Pizzeria.
3. Whales and trailsThe number of visitors to Langley in the summer months is large, but in fall, it's the size of the guests that's impressive. Clans of Southern Resident orcas migrate to Puget Sound, just offshore, every autumn, and at the Langley Whale Center, which opened in March, the killer whales feel closer than ever. A 17-foot-long blue whale jawbone greets you at the entrance, and inside, you can see more skeletons and meet scientists who study the creatures out in the field. If that leaves you craving other natural wonders, detour just south of Langley to the Whidbey Institute, 100 acres of cedar, fir, and hemlock groves lined with walking trails. Whale Center: Free; 117 Anthes Ave. Whidbey Institute: Free hiking; 6449 Old Pietila Rd., Clinton.
4. Edible souvenirsIf you'd like picnic pairings for your day on the trail, Bur Oak Acres is stocked with organic produce, granola, and fresh-pressed seasonal juices. (The kale- and fruit-infused creations go fast, so arrive by 10 a.m. to nab a bottle.) At the Chocolate Flower Farm's gift shop, you can find more goodies to go like housemade chocolate raspberry jam, spiced with chipotle, and floral bouquets. Nearby, at Whidbey Island Natural's new location, you can shop for natural bath and skin-care products, which the company makes on the island. Bur Oak: 2990 Andreason Rd.; (360) 321-2721. Chocolate Flower Farm: 224 First. Whidbey Island Natural: 220 First.
5. Fall asleep to a soundtrack of wavesWant to make a weekend of your visit? You're guaranteed a waterfront perch at The Inn at Langley, a friendly B&B on the Saratoga Passage. Every one of the 28 guestrooms has a private outdoor balcony (big enough for a table and chairs), along with a fireplace and soaking tub. For even deeper relaxation, the inn has a spa and provides passes to yoga classes in town. The tasty, generous breakfasts are included with a night's stay, while the reservations-only dinners are worth the extra splurge. Chef Matt Costello—of Seattle's acclaimed Palace Kitchen and Dahlia Lounge—seasons the dishes with herbs and greens plucked from an on-site garden. Rooms from $210, dinner $$$$; 400 First.
Keep Reading: