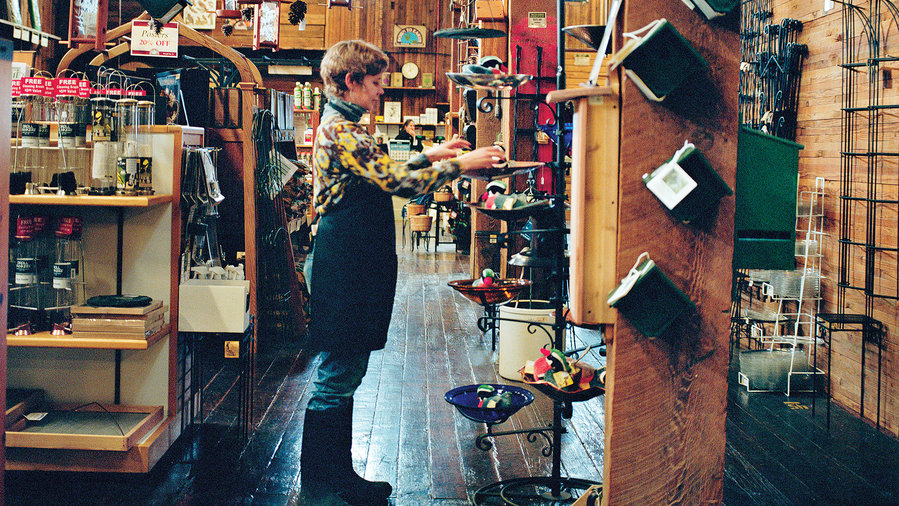 Don't miss this enlightened town when the rhododendrons are in bloom
Why go in late spring: Thanks to its health-conscious hippie past, Eugene is a hotbed for natural-foods stores and quirky green shops.
Don't miss: In May, thousands of rhododendrons are in bloom at Hendricks Park (2200 Summit Ave.; eugene-or.gov/parks).
Dress code: Natural fibers, recycled-plastic fleece, and cloth shopping bags.
Miles of bike paths: 147
Enlightened transit: Rides on the hybrid-electric Emerald Express (ltd.org) are free for the next month, with room on each bus for up to three bikes.
Green hotel: The Hilton Eugene & Conference Center (from $119; eugene.hilton.com) has gone green, with eco-friendly materials and practices.
Mark your calendar: Watch the third annual Eugene Marathon (May 3; eugenemarathon.com), where there's on-course recycling, portable solar power, and reusable goodie bags for runners.
Vegan pizza: Vegan and vegetarian options abound at the Pizza Research Institute ($; 1328 Lawrence St.; 541/ 343-1307). Try the delicious apple, smoked gouda, and roasted walnut combo.
More Ways to Experience Green Eugene
Bike paths galore
Scenic bike paths, part of the Ruth Bascom Riverbank Trail System (eugene-or.gov/bicycles), roll along both banks of the Willamette River and are linked by five bicycle/pedestrian bridges. Cross the river near downtown on the Peter DeFazio Bicycle Bridge to enter 402-acre Alton Baker Park (eugene-or.gov/parks).
Guilt-free breakfast
A hearty breakfast at Morning Glory Cafe will leave you feeling full and virtuous. The "conscious kitchen" features organic lacto-ovo vegetarian and vegan food, and the cafe bills itself as cell phone–free and hate-free. Expect to pay a 25-cent "eco tax" for take-out containers. $; breakfast and lunch only; 450 Willamette Ave.; 541/687-0709.
Healthy ice cream
University of Oregon students appreciate the location of Prince Pückler's Gourmet Ice Cream, just a few blocks off campus. On the menu: homemade ice cream with mostly natural ingredients, and a chocolate sundae topped with locally made Euphoria chocolate sauce. 1605 E. 19th Ave.; 541/344-4418.