50+ Reasons to Love the West
The top people, places, things, and trends that make us happy to live here now
The Grand Canyon, even grander
A wave of new projects means a visit to the South Rim is, believe it or not, better than you remember.
The canyon without the cars
A redesign has shifted traffic away from Mather Point, one of the canyon's most popular viewpoints, so you can take in the vista in true peace and quiet.
Bikers, rejoice
The Tusayan Greenway brings the park's bike-path total to ​18 miles, meaning you can pedal to the canyon's edge from the gateway town of Tusayan. Bright Angel Bicycles and Café, the South Rim's first rental outfit, leads family-friendly tours. bikegrandcanyon.com
Epic trails, little luxuries
The South Kaibab and Bright Angel trails will always be thigh-burners, but the views make them worth every ache and pain. Now the South Kaibab has undergone the park's biggest trail overhaul since the 1960s. And the Bright Angel trailhead has shaded seating—just what you'll need after trekking to the rim.
Really, truly a must-see
Pooh-pooh the idea of a visitor center film all you want, but you'd be a sucker to skip Grand Canyon: A Journey of Wonder, chock-full of award-winning cinematography.
Every day, handmade
Our artisans' inspired creations make even simple tasks a pleasure.
Potholders
A small army of Bay Area crafters—designer, crocheter, hand dyer—creates these homespun holders. From $38 each; fibershed.org
Pottery
The warm matte finish on this tea set from Berkeley makes your daily cup feel both elegant and homey. Teapot $150, cup and plate $25 each; jeredspottery.com
Spoon and jam spreaders
L.A. woodworkers craft these out of walnut and cherry. From $60 each; knotworkla.tumblr.com
Garden tools
Forged by Bozeman, MT, blacksmith Tuli Fisher, these tools have serious heft in the garden. $52 each; fisherblacksmithing.com
Cutting board
Unfinished edges give this S.F.-made board rustic appeal. $160; shop-generalstore.com
Kitchen broom
In Grant's Pass, OR, second-generation broom maker Warren Olney bases sweepers on 1810 designs. $40; broomshop.com
More: 21 great garden & harvest tools
Artisanal compost
"Made in small batches … " and "crumbly texture, like chocolate cake … " You'd think people were describing a dessert, the way they talk about Malibu Compost, the first-ever certified biodynamic. Its Central California farm uses manure from organic dairy cows, plus chamomile, dandelion, and nettle, which act like homeopathic medicines added to enliven the soil. The stuff is dark, moist, and rich, nothing like the sawdust remnants we're used to. And it's Sunset Test Garden approved. Next up: Malibu plans to open regional farms, so you can be a locavore about your dirt too. malibucompost.com
More: How to make the perfect compost bin
Amazing flavors of the West
Pacific sea salt. Hatch chiles. Honey. In the local ingredient–obsessed West, is there anything we won't try to capture and cork? Some of our favorites:
Freddy Guys hazelnut oil
Willamette Valley, OR, nuts freshly roasted then pressed. $16; freddyguys.com
Séka Hills extra-virgin olive oil
From Arbequina olives grown in California's Capay Valley. $10; sekahills.com
Maui Preserved Sweet & Spicy Pineapple
Jarred in local cane sugar syrup, with Hawaiian chiles for a bit of heat. $10; mauipreserved.com
El Pinto green chile sauce
A recipe passed down for generations, made with chiles from New Mexico. $5; elpinto.com
Bee Local honey
Harvested from hives in Portland's Alberta neighborhood. From $15; beelocal.com
Slide Ridge vinegar
Fermented with Utah wildflower honey, then aged into a sweet vinegar. $20; slideridgehoney.com
Jacobsen Salt Co. pure flake sea salt
Hand-harvested off the Oregon coast. $45; jacobsensalt.com
We've given a great artist a great home
Clyfford Still was a titan of abstract expressionist painting, yet for years his work remained largely hidden. Then the reclusive North Dakota artist's widow offered nearly his entire prolific output to any U.S. city that would give it a home. Denver rose to the occasion with its Clyfford Still Museum, an extraordinary concrete building by Allied Works Architecture: Craggy surfaced, with evocative qualities of light—like Still's monumental paintings—it's an oasis in the Cultural Arts District. $10; clyffordstillmuseum.org
That Hawaiian sound
Hawaii's signature instrument, the ukelele, is popping up everywhere. Don't have finger-callus cred yet? Get in on the action:
Listen to a master
From intricate picking and strumming to flat-out rocking, Hawaii's Jake Shimabukuro is the ukulele master of our day. His latest album, Grand Ukulele, includes tracks with a 29-piece orchestra accompaniment. jakeshimabukuro.com
Get a uke
Good news: At $60 for a starter model, a uke is affordable for just about anyone. And music stores around the West are stocking them like crazy—try Ukulele Source, a uke-only mom-and-pop shop in San Jose's Japantown. ukulelesource.com
Learn to play
The uke is a cinch to learn. "Besides the kazoo, nothing is faster," says Heidi Swedberg, a former Seinfeld actress who teaches at McCabe's Guitar Shop in Santa Monica. Many of her students can play a dozen songs after just one lesson. On Ukulele Underground, Kauai instructor Aldrine Guerrero is your free online tutor. Swedberg: $60/hour; sukeyjumpmusic.com. Guerrero: ukuleleunderground.com.
Go to a festival
From Hayward, California, and Reno, to this year's inaugural fest in Port Townsend, Washington, the West loves to throw uke parties. To take it to the source, though, hop a plane to the Annual Ukulele Festival near Oahu's Waikiki Beach, with big-name masters and an orchestra of 700-plus eager uke students. Free; ukulelefestivalhawaii.org
Artisanal chocolate ups its game
The number of chocolatiers in the West boggles the mind, and chocolate just keeps getting better, from fair trade, organic, and single-origin beans to bonbons emblazoned in jewel tones. Here's a taste of the new class:
Madre Chocolate, Honolulu
Meet the perfect chocolate. The Triple Cacao Bar extracts every possible flavor and texture from a cocoa bean: the fruity pulp, crunchy nibs, and satiny chocolate. madrechocolate.com
Chocolot, Ogden, UT
The company works wonders with the cacao nib, especially in its Orange Nib Bar. sweetchocolot.com
Michael Mischer, Oakland
We love his single-origin bars studded with toffee and salt. michaelmischerchocolates.com
Xocolatl de David, Portland
We're obsessing over the Raleigh bars (like a gourmet Snickers). xocolatldedavid.com
We love a comeback
Bison
The guys who founded American Prairie Reserve are determined to bring back the bison herds that enchanted 19th-century travelers. So they're gobbling up Montana land as fast as they can—nearly 300,000 acres so far, with a goal of 3 million—and have a healthy herd of 250 roaming free. americanprairie.org
Forests
Archangel Ancient Tree Archive harvested shoots from 2,000-year-old coast redwoods and has planted the clones in Oregon. The goal: to re-create not just any redwood forest but one with sturdy bloodlines. Meanwhile, near Yellowstone, TreeFight's volunteers tack pheromone pouches onto whitebark pines to ward off devastating pine beetles. As TreeFight likes to say, "Fight now, hug later." ancienttreearchive.org; treefight.org
Rivers
Thanks to dam removals, the Olympic Peninsula's Elwha River is running free for the first time in more than a century, and the salmon are coming back strong. nps.gov/olym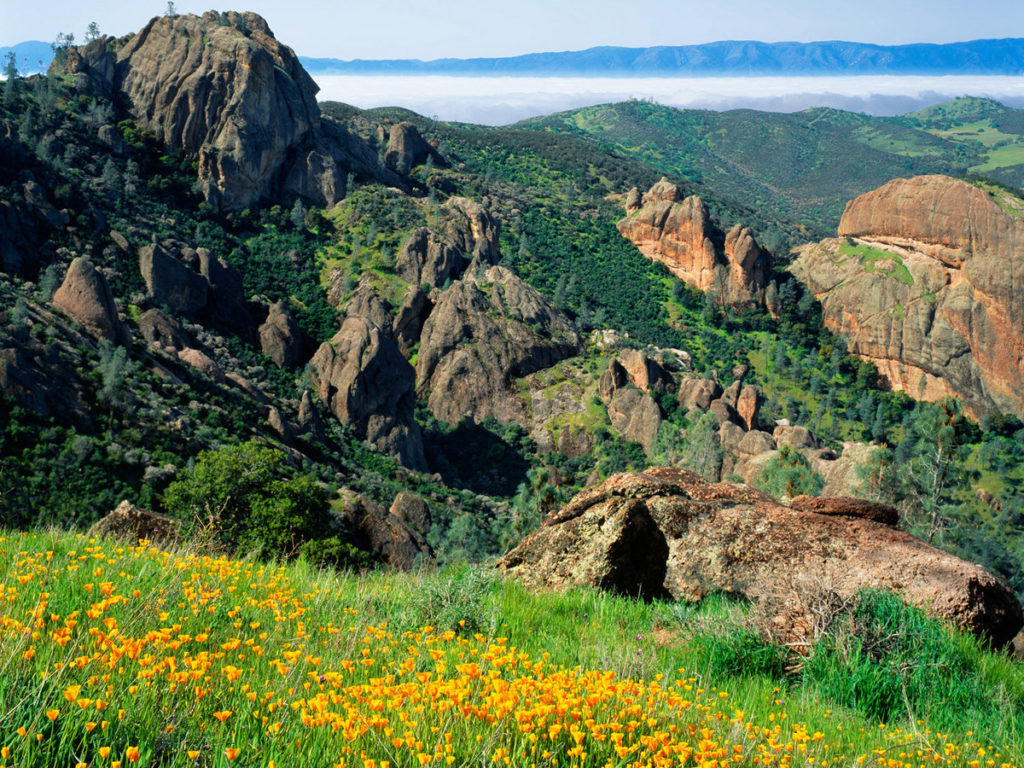 Our backdoor national park
Pinnacles: the best national park almost no one has been to yet. Part of the "wow" moment of rolling up at Pinnacles, about two hours south of San Francisco, is the unexpected contrast. One minute you're on a grassy country road, then suddenly: a shambling sky-high rock castle. In January 2013, Congress upgraded Pinnacles from national monument to national park, in part because of the park's condor recovery program and the talus caves and rock spires that beckon climbers. nps.gov/pinn
More: The West's best national parks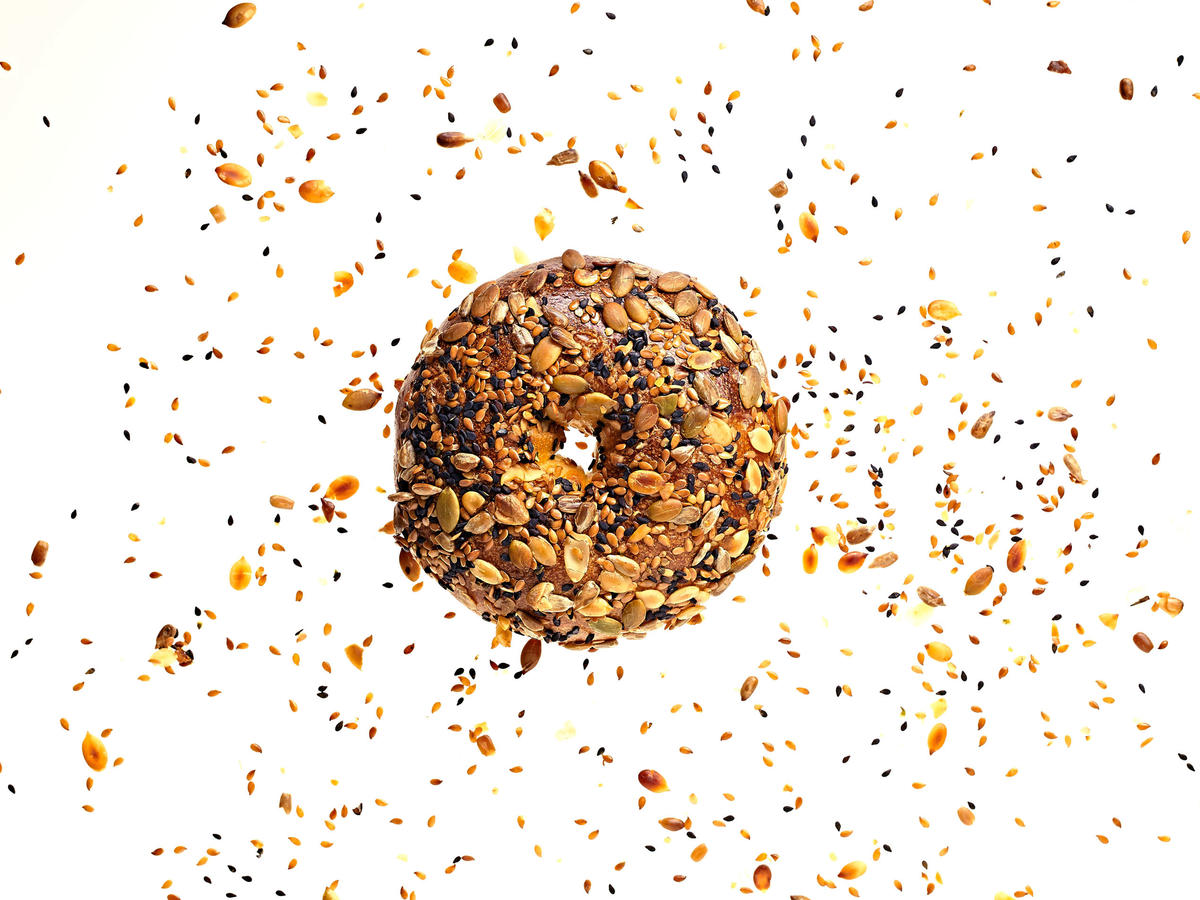 We're done apologizing for our bagels
Like pizza before them, bagels of the West have been promoted from punchline to something worth seeking out:
Spielman Coffee Roasters & Bagels, Portland
Crackly crusted sourdough bagels sweetened with a little honey. The Seedy (pictured) lives up to its name. (503) 467-0600.
Beauty's Bagel Shop, Oakland
Small, dense, Montreal-style bagels with a great chew; boiled first, then baked in a wood-fired oven. beautys​bagelshop.com
Bagels on Broadway, Missoula, MT
Moist, tender, and definitely unorthodox: the cake lover's bagel. bagelsonbroadway.com
Solly's Bagelry, Vancouver, B.C.
Knobbly and rustic with dense yet creamy crumbs. Don't miss the Mishmash, with poppy seeds, sesame seeds, and sweet onion shreds. ​sollysbagelry.co
Moe's Broadway Bagel, Boulder, CO.
Golden, springy beauties, packed with seasonings on both sides.
A new kind of jazz club
Combining the intimacy of a nightclub with the acoustics of a state-of-the-art concert hall sounds like a tall order. But architect Mark Cavagnero pulled it off when he designed SFJazz, ​a 35,000-square-foot venue that opened in San Francisco in January 2013. Steeply raked seating brings the audience face-to-face with performers, and transparent walls onto the streets to connect the jamming inside with city life. sfjazz.org
Grist for the mill
Freshly milled flour is the hottest pantry staple. What's more, thousands of flour varieties, all with different flavors and uses, are available, and freshness and variety are revolutionizing the way we bake.
More: Baking with unusual wheats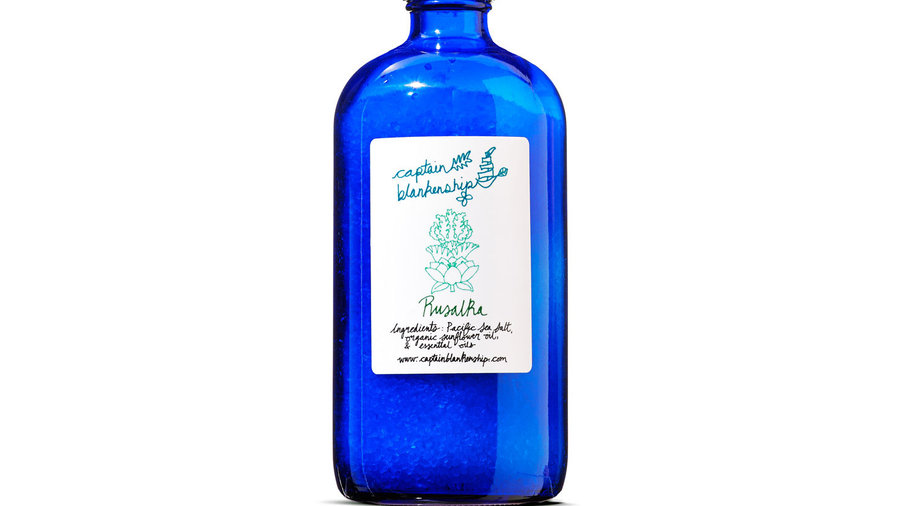 Locally sourced body products
A crop of handmade products and beauty lines take a good-for-you/good-for-the-planet approach to beauty, each tied to its own corner of the West:
Captain Blankenship Rusalka bath salts
Made in S.F. from Pacific sea salt. $20; captainblankenship.com
Earth Tu face wash
With California and Oregon organic jojoba, olive oil, and lavender. $48; earthtuface.com
Juniper Ridge trail crew soap
Fragrances extracted from wild botanicals, using presses and stills in Oakland. $35; juniperridge.com
House of Matriarch blackbird perfume
From aromatics like Northwest conifers and Puget Sound seaweed. $120; matriarch.biz
Molly Mutt dog shampoo
Made in California from local rosemary oil and Idaho peppermint oil. $15; mollymutt.com
Isa Alex
At her cult San Francisco spa, Gunilla Eisenberg blends essential oils and herbs, mostly from Northern California, for her Isa Alex line. isaalex.com
Isun skincare
Bunnie Gulick, founder of Isun Skincare, brings a touch of the mountains to her organic line, with wild herbs foraged near her lab in Colorado's San Juan Range. Although packaged in glass and sustainably sourced, these aren't the hippie tonics sold on card tables at your local farmers' market—they're used in some of the best spas in the West. isunskincare.com
We're inspiring future scientists
If you think there's nothing for you at a children's science museum, San Francisco's revamped Exploratorium will blow your mind. It took more than two years and the massed IQs of hundreds of scientists, artists, and other brainiacs, but they remade an old classic into a sleek, interactive monument to scientific inquiry.
The 600 physics and optics and biology and you-name-it exhibits spin, spark, buzz, baffle, and delight. And that's all before you get a load of the city and bay views from its pier top perch on the Embarcadero. Plus there's the civilized Seaglass Restaurant, with a comet-inspired bar and tasty, local, sustainable food, like marinated sardines with avocado—yum.
Foraging made easy
Seattle's Beacon Hill Food Forest is a free-to-all urban U-pick. beaconfoodforest.weebly.com
Heaven in a bowl
Ramen is the "It" dish of the West. From ever-popular Daikokuya (L.A.) to Monta Japanese Noodle House (Vegas) to Benkei Ramen (Vancouver), restaurants West-wide are cooking up steaming bowls of deliciousness that keep lines of customers growing.
Genius in a bottle
The beverages we're loving:
Fremont Mischief john jacob whiskey
Distilled in Seattle with rye grown in Washington and Oregon. $33; fremontmischief.com
Hangar 1 Mandarin blossom vodka
Infused with mandarin blossoms plucked in Exeter, CA. $25; hangarone.com
High West Whiskey rendezvous rye
Blended at Utah's first (legal, ahem) distillery to open since 1870. $50; highwest.com
Leopold Bros. Rocky Mountain liqueur
Four-plus pounds of Denver black­berries in each bottle. $37; leopoldbros.com
Sergeant Classick gold rum
Made from Hawaiian molasses, distilled in Mountain View, CA. $30; sgtclassick.com
Pok Pok Som drinking vinegar
Crafted from Northwest raspberries and great splashed into drinks or over ice cream. $15; pokpoksom.com
More: San Francisco's new batch of gins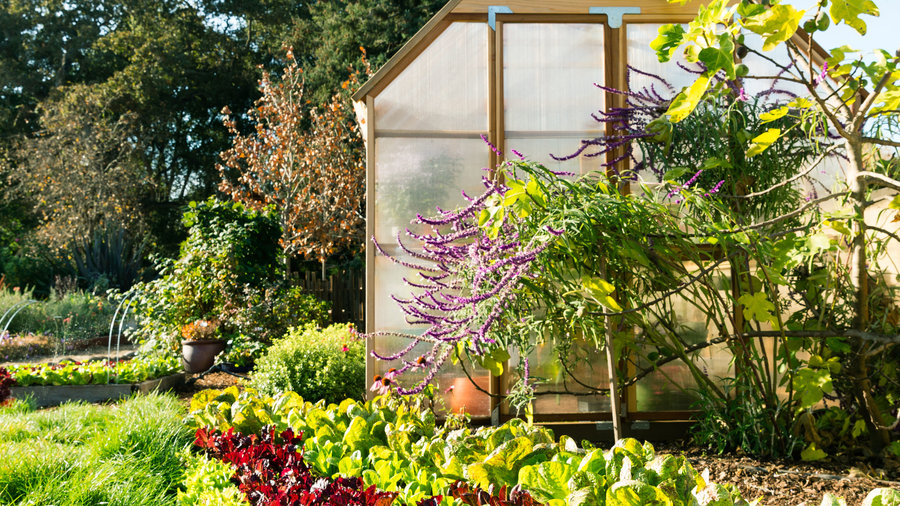 Local lettuce, year-round
Soilless hydroponic gardening is all the rage for three simple reasons: It saves land, water, and time. "Lettuce matures three times faster with hydroponics, and we use a tenth of the water of traditional farming," explains Coby Gould of Denver's GrowHaus. This also means Denver now has a constant supply of local, fresh, organic greens, like Bibb lettuce (at Denver-area Whole Foods Markets) and bok choy, basil, and other leafy greens (at the city's Marczyk Fine Foods). For a behind-the-scenes look, join a free GrowHaus tour. 10 a.m. Fri; thegrowhaus.com
More: How to grow greens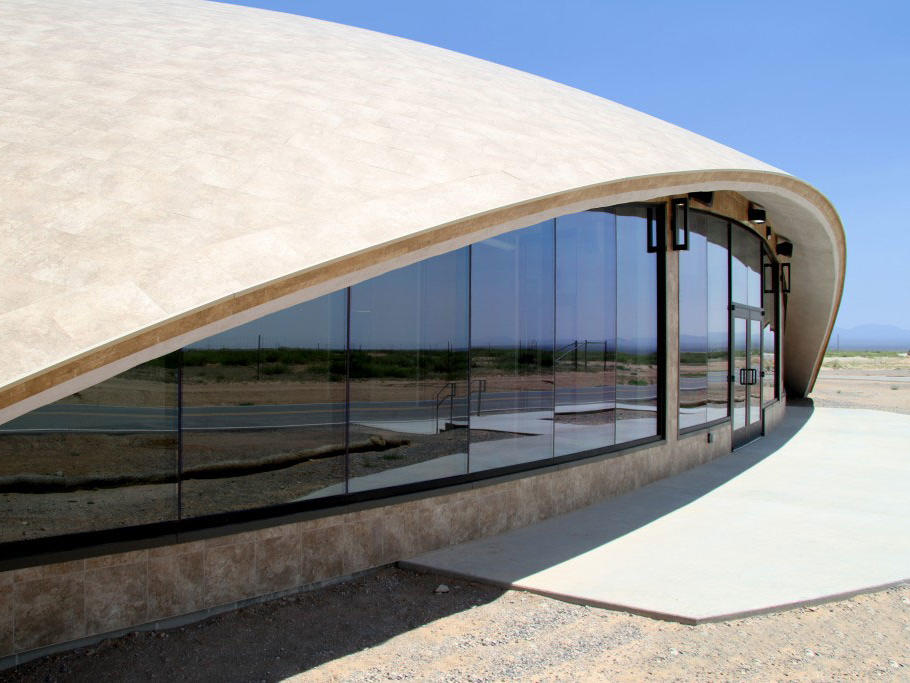 Our portal to the final frontier
Spaceport America, way out in New Mexico's desert, is an airport to space. Seriously.
Zin is back
Late last century, many Zinfandels—the West's very own lovely, dark-berried, barbecue-loving wine—lost their way. Chasing big flavors, winemakers let alcohol levels creep too high to be balanced. But recent forays through wine-shop Zin shelves have turned up a growing number showing restraint. Some of our recent faves: Elyse 2008 Morisoli Vineyard, Frog's Leap 2010, Seghesio 2011, Storybook Mountain 2009 Mayacamas Range, and—from longtime champions of balance—Ridge 2011 East Bench.
More: 29 perfect food & wine pairings
The tiniest garden
A miniature Northwest moss-scape in a repurposed wine bottle? Swoon! Potting Shed Creations' Moss Terrarium Bottle makes for a brilliant gift or a new decorative item for yourself, just because. $38; pottingshedcreations.com
More: 8 cool DIY terrariums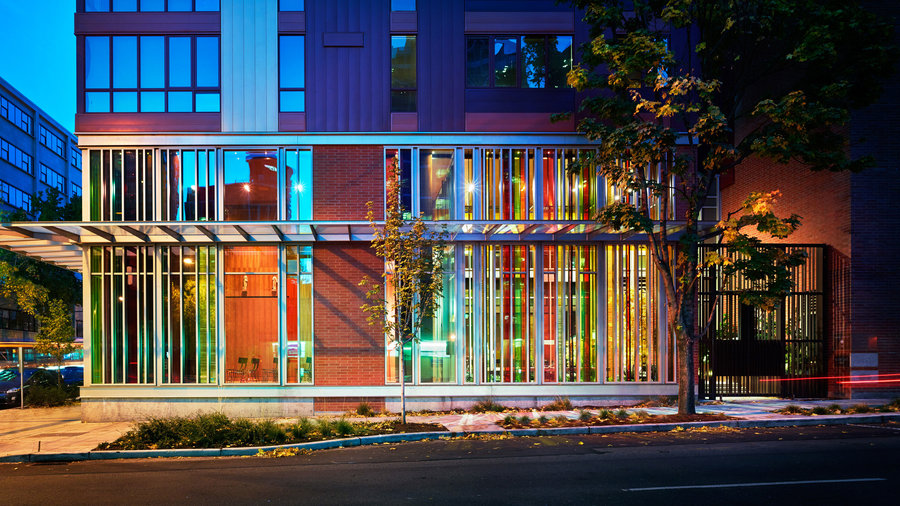 Architectural eye candy
When Seattle's Gethsemane Lutheran Church decided to expand its building, Olson Kundig Architects—one of the Northwest's most creative firms—got the call to create a chapel on a busy downtown intersection. The result, a luminous mosaic of colored glass, is a gift to the city. Stop in for a few moments of pure beauty. urbanfaith.org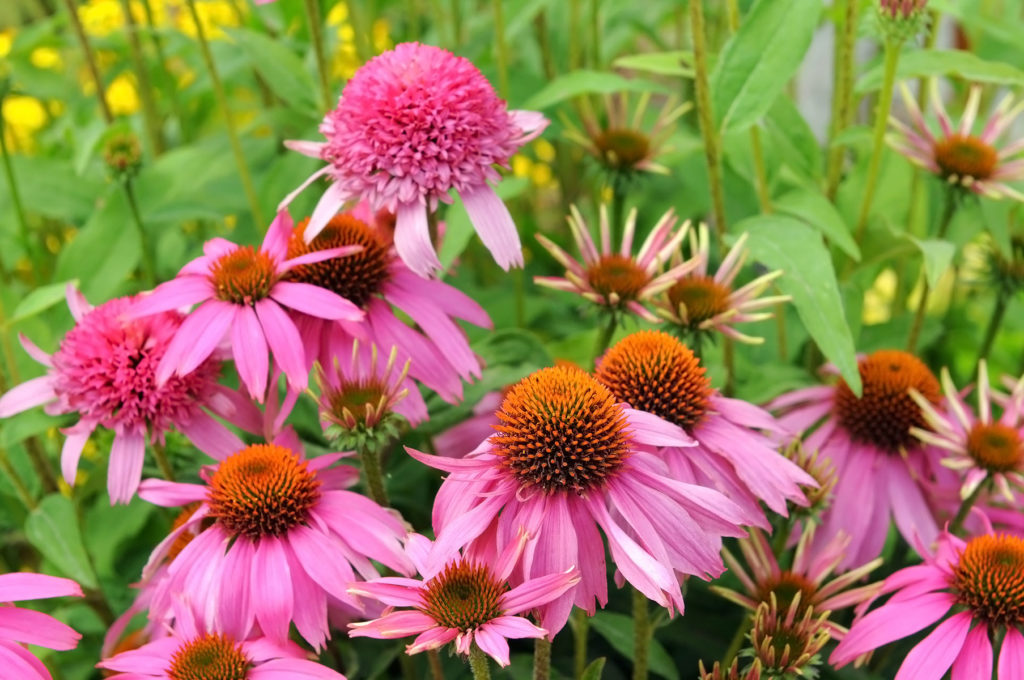 Floral find
Our horticulturists introduce a rainbow of new plants every year. This summer's brightest star: 'Secret Glow', an echinacea bred in Oregon by Terra Nova Nurseries and chosen from hundreds of thousands of their seedlings for release. Its school-bus yellow is a charmer alongside fleshy-leafed sedums. Find a retailer at terranovanurseries.com
More: 5 game-changing flowers
Over-the-top DIY
We all harbor some kind of foodie fantasy, and the West is dotted with classes that'll give you the skills to …
Master the noodle
The ramen workshop at The Pantry in Seattle (pictured) does a deep dive into the Japanese soup, from cutting noodles by hand to boiling pig trotters for an unctuous tonkatsu broth. $70; pantryatdelancey.com
Sell your jam
And not just jam. In Oakland, Food Craft Institute's 12-week class covers sauces and condiments too. There's plenty of hands-on kitchen time plus a lesson on funding with crowdsourcing. $2,750; foodcraftinstitute.org
Butcher a pig
Wielding a knife and a saw, you'll break down a pig into loins, ham roasts, and stew meat in Portland Meat Collective's basic butchery class. $265; pdxmeat.com
Perfect the coffee pour-over
L.A.'s Institute of Domestic Technology is home ec on steroids. Two coffee classes walk students through roasting beans, proper brewing, and how to ace an iced coffee. $190; instituteofdomestictechnology.com
More: 7 DIY gourmet foods
Eco-innovation
S.F.'s Method soap company has made the first bottle from recycled ocean plastic. Find the product line at Whole Foods. methodhome.com/ocean-plastic
More: How to make your own household cleaner
Sweet treats
Rich nutty brown butter, sweetness with a hint of sea salt—the Brown Butter Cookie Company, in tiny Cayucos, California, has baked something simply perfect. They happen to make a Sunset-inspired citrus flavor—we're flattered. $15/dozen; brownbuttercookies.com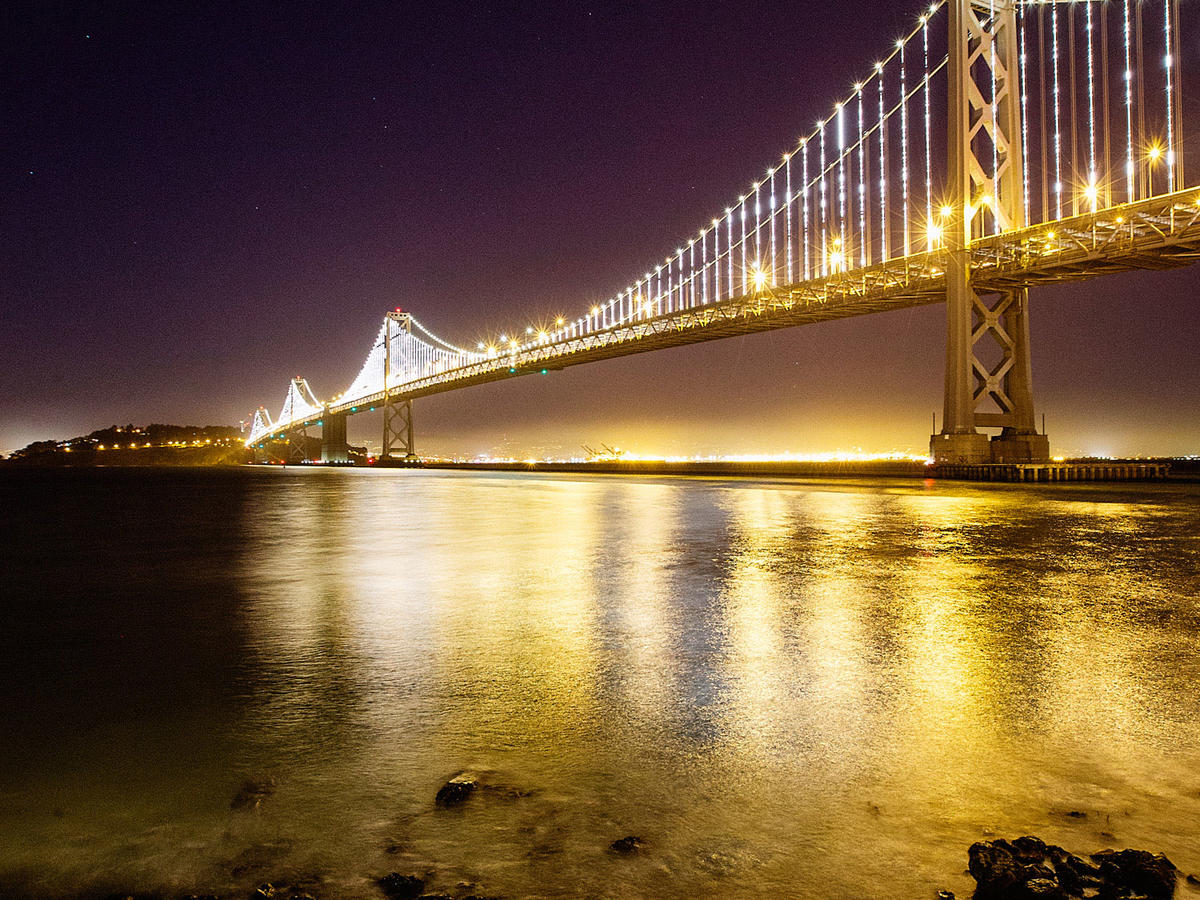 Dazzling public art
Bay Bridge's nightly Bay Lights in San Francisco: best urban spectacle since the Eiffel Tower? It's eight times the scale of that certain Parisian icon's 100th-anniversary lighting phenomenon, clocking in as the world's largest LED light sculpture. The installation illuminates the bridge's span nightly, making the Bay Area's skyline shine a little brighter. thebaylights.org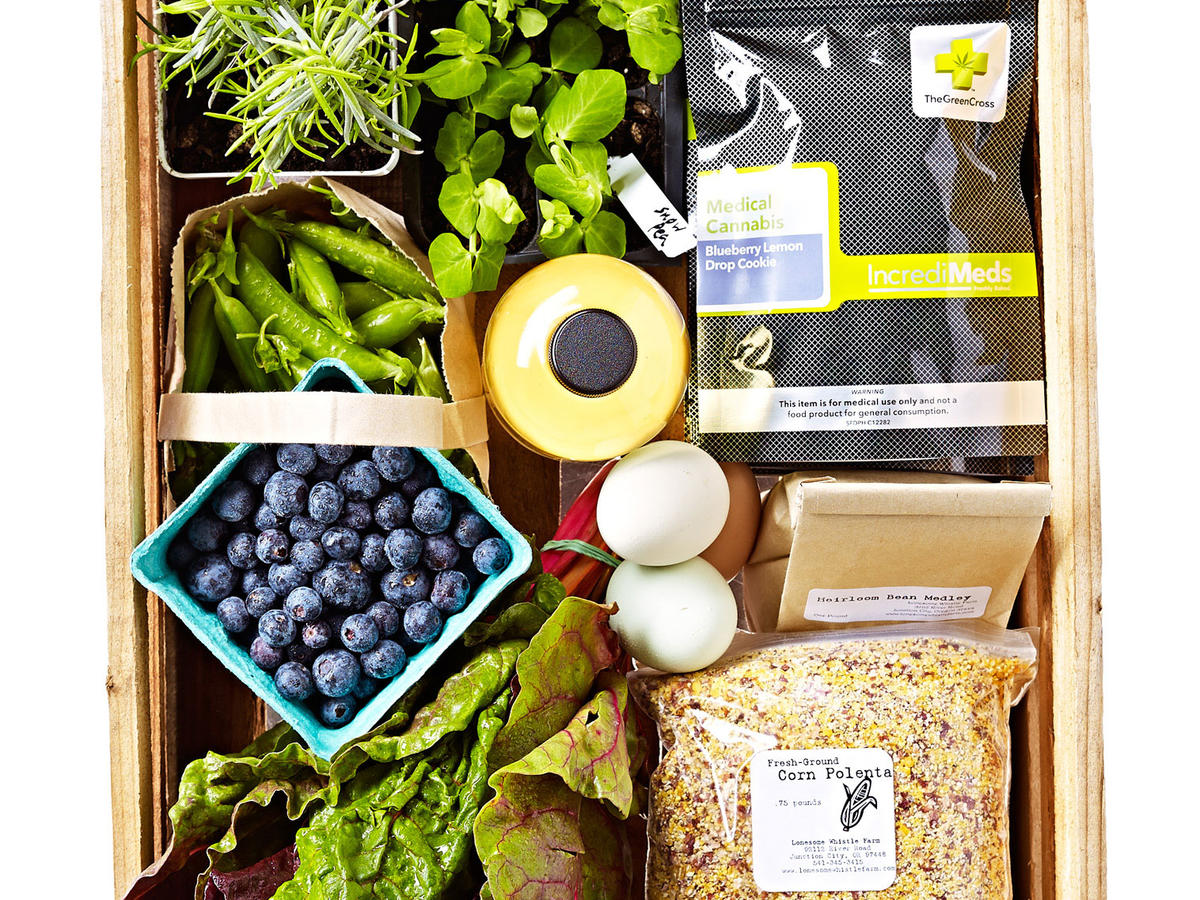 CSAs that always surprise
Plants and seeds
In Seattle, seasonal deliveries like lavender (top left) and snow pea starts (top center) take the guesswork out of gardening. eatyouryard.com
The works
The Bay Area's Good Eggs lets you pick and choose from lots of local foods, like House Kombucha (center), Capay Valley Farm Shop's peas (center left) and blueberries (center left), Bloomfield Farms chard (bottom left), and Happy Hens eggs (center). goodeggs.com
Beans and grains
Get monthly batches of grains (bottom right) and rare dried beans (center right) from Lonesome Whistle Farm, near Eugene, Oregon. lonesomewhistlefarm.com
Pot treats
Yes, this is out there: The Green Cross brings prescription cannabis to San Franciscans in the form of desserts like caramels or blueberry lemon drop cookies (top right). thegreencross.org
Public transit goes bigger
We're super excited about the incredible subway expansion in car-crazed L.A. Dubbed the Purple Line Extension, the project will bring the L.A. Metro to the Westside.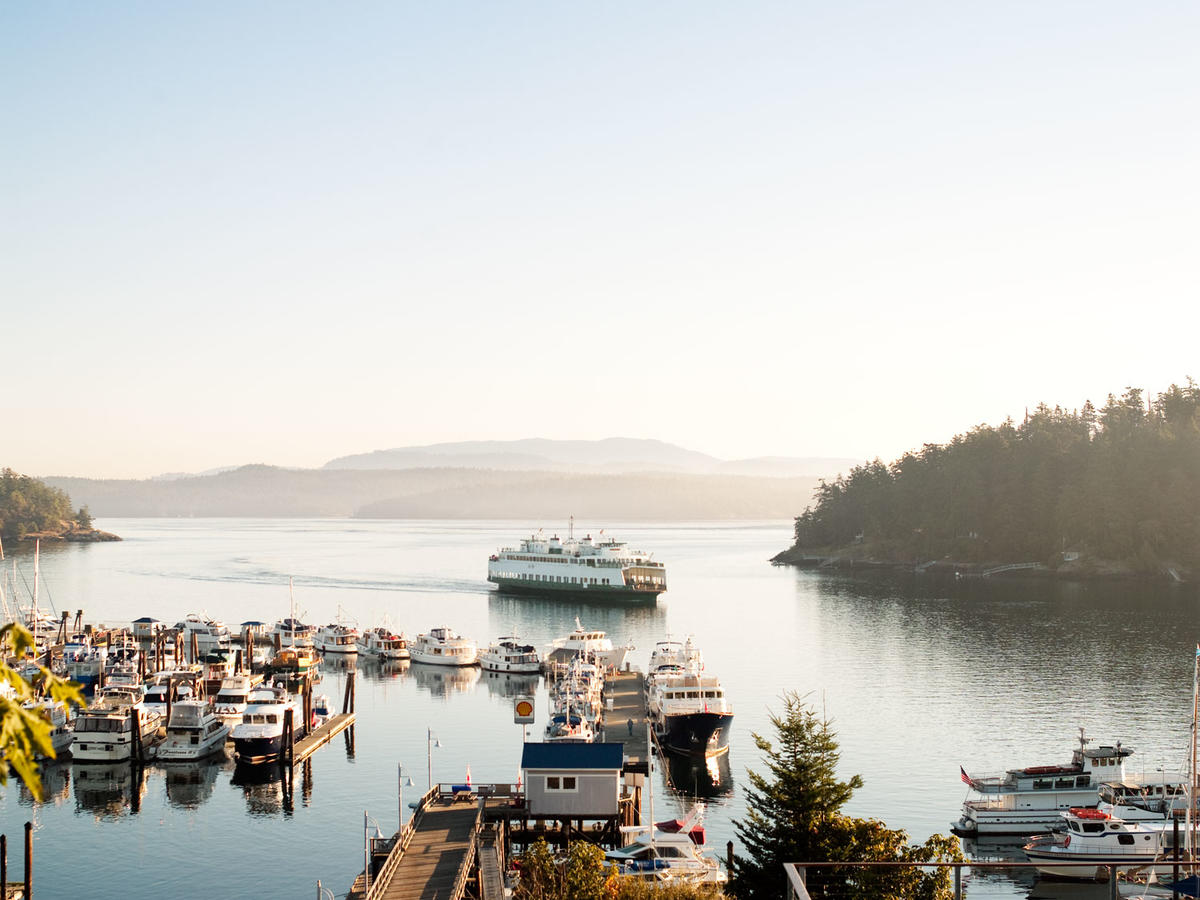 Land worth protecting
And the government's national monument nod goes to … the San Juan Islands. Now, 1,000 acres housing scenic recreation areas; rare habitat for birds, marine life, and plants; and historic fishing sites, lighthouses, and more will be protected. www.sanjuanislandsnca.org
More: 4 perfect days on the San Juan Islands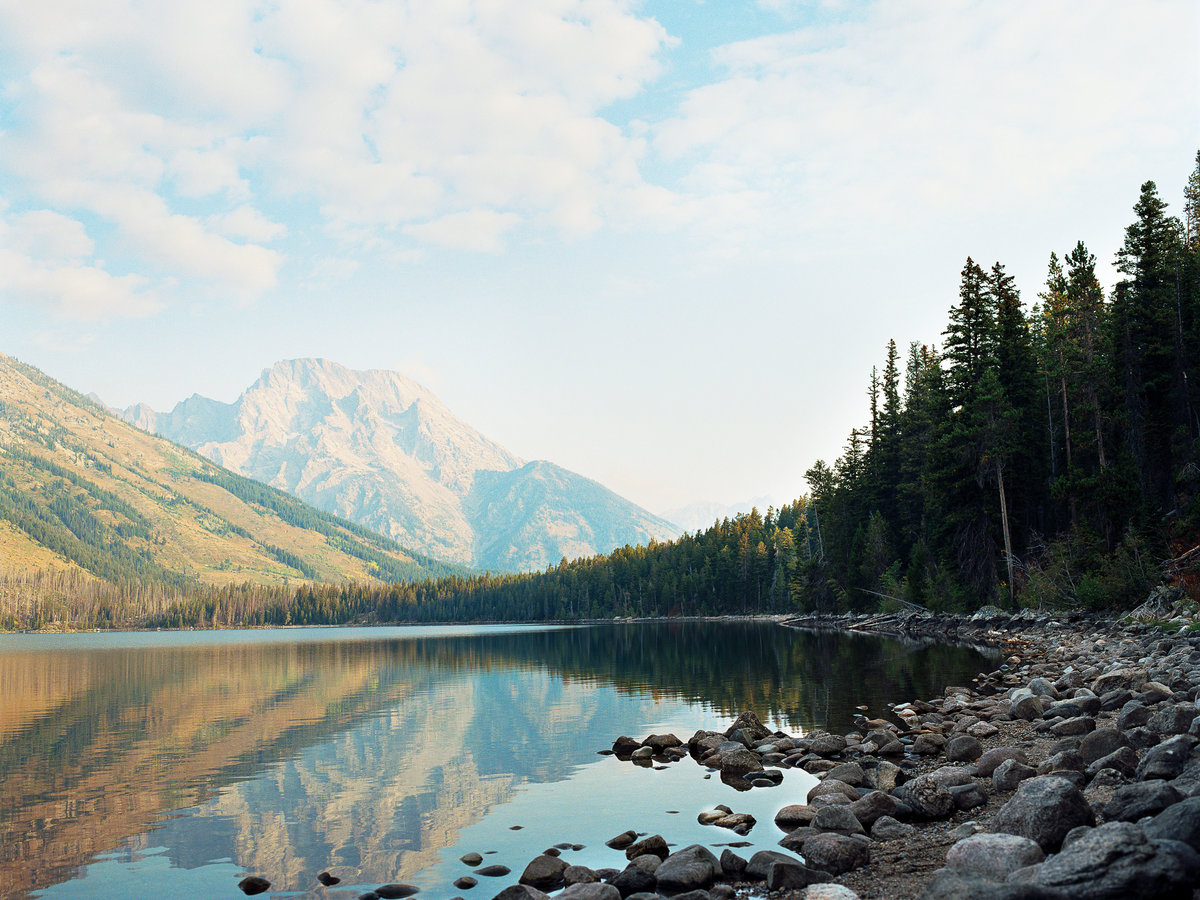 Super-gorgeous cycling
Just when we thought we couldn't love the Tetons any more? The Jenny Lake bike path. Wow. nps.gov/grte
More: Grand Teton National park guide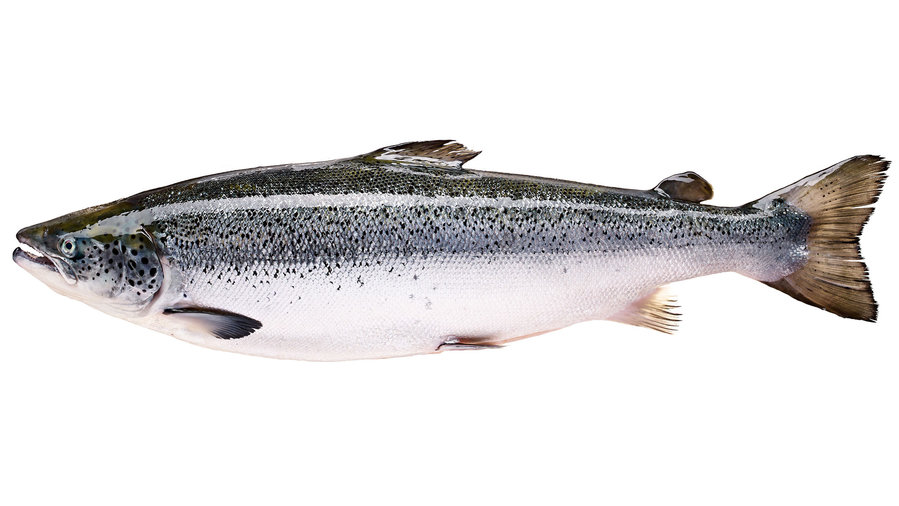 Feel-good farmed salmon
Skuna Bay Salmon, on Vancouver Island, B.C., has finally cracked the code on the farmed-versus-wild dilemma. By blending the best of wild and farmed practices, this "craft raised" salmon—clean, buttery, and always firm—is being hailed as the future of commercial fishing, coveted by the best chefs in the West. Look for it on menus of top restaurants like Morimoto Napa, the Phoenician in Scottsdale, and chef Jennifer Jasinski's Denver restaurants. They're working on getting it into stores too, so check listings at skunasalmon.com.
How they do it:
Fish are raised in pens of glacier-fed, fast-moving ocean water, which cuts pollutants and keeps them swimming and healthy, as in the wild.
Harvested fish are dipped in brine as a natural preservative for the journey.
Trucks roll within 24 hours from when the fish were pulled from the water, and no one so much as peeks at the salmon until they're in the chef's hands.
More: Your guide to sustainable seafood
Michael Pollan keeps changing the way we eat
What's the gist of your latest book, Cooked: A Natural History of Transformation? The decline in home cooking has meant outsourcing cooking to corporations that will never support local agriculture. On the West Coast, we can eat locally year-round—farmers' markets are open 52 weeks a year. It's an extraordinary blessing. In many parts of the country, that's simply not possible. My hope is people will recognize that cooking is the best way to support your local food economy and eat more healthfully. It turns out that the single most important dietary choice is not about a nutrient or even calories, but an activity: cooking.
What's your home routine? We make a point of cooking at least four or five nights a week. It's often something simple we can pull together in 40 minutes or so—roast vegetables, pasta, a piece of fish on the grill. Then there are the meals that roll over one to the other—the roast chicken that becomes chicken tacos, then soup.
What's your advice for people who rarely cook? Try to make something you usually buy processed—a pizza, say, or a stir-fry. I think you'll be surprised how satisfying it is to make it yourself, how much better it tastes, and that it really doesn't take much longer.
More: 10 ways to eat healthier
Denver changes beer—again
If you want to get in on the West's booming beer scene, Denver is your mother lode. The craft beer movement was born here in the '80s—but recently, pilgrimage-worthy breweries and bars have been opening with a staccato rhythm, making this one of the most vibrant beer towns anywhere. Every fall, the Great American Beer Festival draws throngs, but enjoy the scene now with our must-hit list:
Have a crisp, pale, dry-finishing Pils on the patio at Prost brewery, getting buzz for its refreshing throwbacks to traditional German styles. prostbrewing.com
Aficionados swoon over the tart, winelike Belgians at up-and-coming brewery Crooked Stave, helmed by local beer guru Chad Yakobson. Best news yet? The Crooked Stave has a taproom in The Source, an urban culinary collective in a massive brick warehouse. crookedstave.com; facebook.com/thesourcedenver
Try Great Divide's big beers at its brewery taproom. Yeti is a stout aged with cocoa nibs and oak. If the rarely seen Peach Grand Cru is offered, order it immediately. greatdivide.com
Classic beer bar Falling Rock Tap House's 80 taps make it a top spot for finding rarities from locals like Odell, New Belgium, Dry Dock, Elevation, Left Hand, and Funkwerks. frth.com
Hit the hopping Lower Downtown district for The Kitchen Denver, a sunny, sleek American bistro with a deep beer list. thekitchencommunity.com
And Euclid Hall is a required stop for innovative brews and bites, like hops-infused pickles. euclidhall.com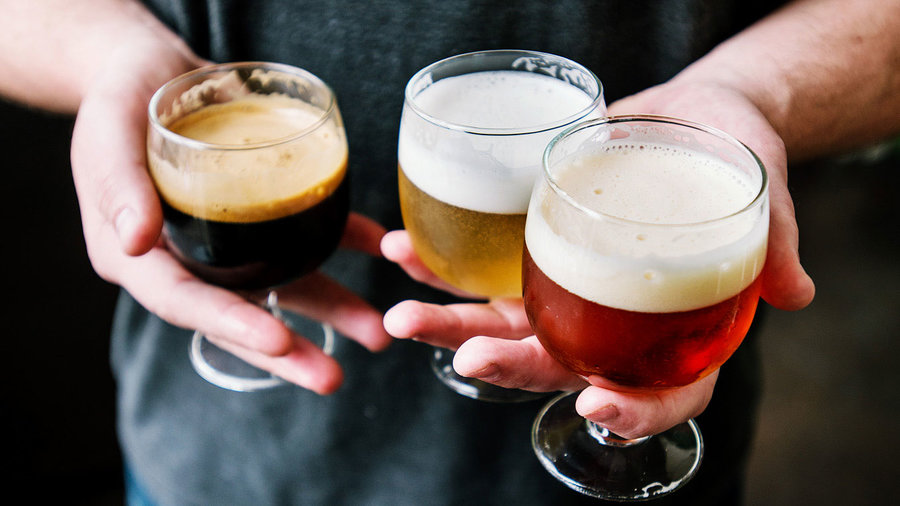 Top-notch beer isn't limited to Denver
3 best beers in the West
Firestone Walker's Pivo Pils. A German-style pilsner made in the wine country of Paso Robles, California. Clean, crisp, and refreshing, it's the best American-made Pilsner this summer. firestonebeer.com
Hopworks Urban Brewery's Organic I.P.A. Juicy and floral. And now this Portland fave comes in cans. Yes, cans. Hey—they're easier to chill and fit nicely in coozies for car camping. hopworksbeer.com
Anchorage Brewing Co.'s The Tide and Its Takers. Hazy gold, fruity, and aromatic. This small-batch Belgian-style tripel, aged in Chardonnay barrels, is a masterpiece accented with lemongrass-y hops. anchoragebrewingcompany.com
3 pubs doing it right
The Linkery, San Diego. The Friendship Brew from local Green Flash is extra­ordinary and pairs well with the restaurant's farm-to-table eats. thelinkery.com
Apex, Portland. A go-to for rare beers served with care. On a hot day, a Stiegl Radler—grapefruit soda mixed with Austrian lager—is pure refreshment. From there, the list gets infinitely more complex. apexbar.com
The Trappist, Oakland. Here, beer is treated with the respect once reserved for wine. Sit on the back patio and sip your way through the deep Belgian and American list. thetrappist.com
More: California's best craft beer
The next food truck craze
The bao trucks we're stalking on Twitter: S.F.'s The Chairman: @chairmantruck • Las Vegas' Great Bao: @GreatBaoLV • Vancouver, B.C.'s Roaming Dragon: @DragonTruck
We do henhouses right
As the backyard chicken craze spreads like wildfire, Fidos all over the West are having to share the yard with the ladies. Henhouses run the gamut from high-design to DIY—we've seen clever ones crafted out of truck cabs and window frames. Check out backyardchickens.com for inspiration.
Enjoy gifts from the sea
On menus everywhere: locally grown seaweed. You can also find it at specialty markets and whip up easy dishes at home. Healthy alert: Seaweed is packed with super-good-for-you omega-3's.
Recipe: Sesame Seaweed Salad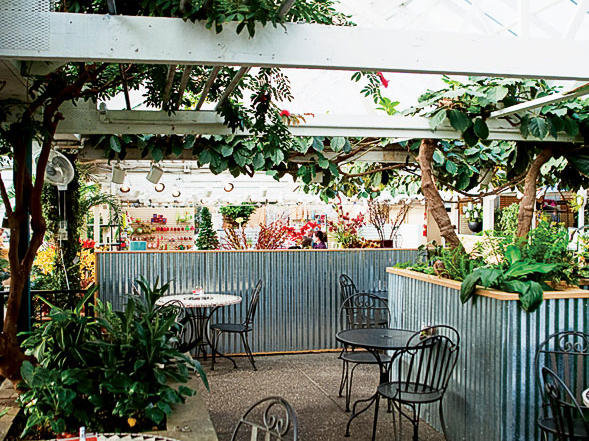 Nurseries are the new bookstores
In the past, they were utilitarian outposts where you'd get your plants and go. Now, nurseries nudge you to take your coat off and stay awhile, with coffee bars, shelves of books to browse, and cafe tables amid the greenery. Latte, please!
San Francisco. Grab a coffee and scone at always-ahead-of-the-trend Flora Grubb Gardens, then wander through lush plant­scapes and cozy seating nooks that feel like a fabulously stylish friend's garden. floragrubb.com
Santa Cruz. Shop alongside skateboard-toting students and backyard farmers at Dig Gardens. The store has a great collection of botanical-inspired decor and local art, plus locally roasted espresso. diggardens.com 
Seattle Area. Molbak's (pictured; molbaks.com) in Woodinville and Swansons (swansonsnursery.com) in Seattle have acres of greenery and airy, light-filled cafes. Check out the houseplant collection at Molbak's—one of the best around—and Swansons' conservatory and koi pond.
The jam explosion
Nothing really beats fresh fruit captured at its peak of ripeness and slathered on a piece of buttery toast. With a focus on heirloom fruits, small-batch recipes, and local, local, local (often the fruit comes from the yard out back), the jams here blow our minds. Grab a spoon.
June Taylor Company, Berkeley. The grand dame of small-batch jams, Taylor seeks out heir­loom and forgotten fruits. From $13; junetaylorjams.com
The Girl & The Fig, Sonoma. The to-die-for black Mission fig jam is made with fruit picked at its peak, cooked with sugar and a touch of cinnamon, vanilla, and nutmeg. $6.75; thegirlandthefig.com
Aravaipa Farms, Aravaipa Canyon, AZ. Apricots from the owner's own sun-drenched orchard are turned into glorious preserves, using an old French recipe. $8.50; aravaipafarms.com
Urban wineries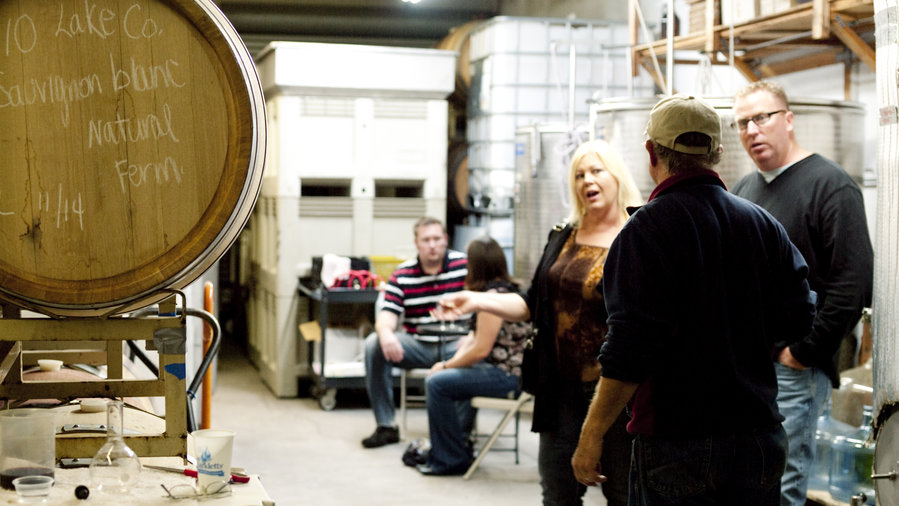 Tasting great wines right where they're made is a true Left Coast luxury. Now, thanks to the rise of urban wineries, your next spontaneous tasting maybe even closer than you think.
Bartholomew Winery. The newest of the South Seattle Artisan Wineries makes beautifully balanced Rhône and Bordeaux blends. bartholomewwinery.com 
Portland Wine Project. A twofer (Boedecker Cellars and Grochau Cellars together) in Portland's Northwest Industrial area. 503/224-5778.
The Winery SF. The first full-fledged winery in San Francisco since the repeal of Prohibition. winery-sf.com 
San Antonio Winery. The pioneer, it has operated since 1917, when it served L.A.'s Italian workforce. Now it offers workshops. sanantoniowinery.com 
San Pasqual Winery (pictured). In a retrofitted San Diego warehouse, you can taste north-of-the-border-made Tempranillo (a Spanish grape), grown in Baja, Mexico. The wines are works in progress but fun to try. sanpasqualwinery.com 
Farming 2.0
Farming's next generation: Back-to-the-landers used to drop off the grid. But today's young farmers don't want to check out—they want to be part of a community, whether that's selling micro greens to restaurants from a city plot or operating a CSA in the burbs. Take Ilan Salzberg, a farmer-turned-lawyer-turned-farmer who manages Ekar, a nonprofit farm in Denver that donates most of its produce to a local food pantry. His take on the growing relationship between farmers and residents: "Someone who never related to farming can show up on a bike, harvest a cucumber, and keep going." Sounds good to us.
Bold new farm schools. Law school? That's so 1998. More students are heading to the West's ag schools, drawn by new curriculum emphasizing organic methods, sustainability, and the business savvy they'll need to thrive. The University of California, Davis, is creating a formal college major in sustainable agriculture, merging theory with roll-up-your-sleeves farm time. Washington State University now offers one of the country's first majors in organic agriculture, while Cal Poly San Luis Obispo lets any undergrad, no matter what her major, minor in sustainable agriculture.
More: Top 8 agritourism experiences
Western cheeses, bigger than ever
Our cream-of-the-crop picks for tasteist Western cheesemakers:
Chèvre with white pepper, Nordland, WA. A mild, buttery, romantic goat cheese with a delicacy and balance not often seen in flavored cheeses. $8/4-oz. log; mysterybayfarm.com for stores
Txiki, Marshall, CA . This rich Basque-style sheep's-milk cheese smells like soil after a rain. The deep, earthy flavor goes on and on. $30/lb.; available summer/fall; barinagaranch.com for stores
Seascape, Oakdale, CA. Both cow's and goat's milk go into these big wheels, creating a complex cheese with nutty sweetness and great acidity. $17/lb.; centralcoastcreamery.com 
Mushroom fever
From foraging to festivals, the West can't get enough of these earthy delights.
Foraging. Hunting for mushrooms has become a passion in the West, as foragers scour damp forests, mountain peaks, and coastlines for the coveted caps. To safely join in the adventure, check out a mushroom club near you (namyco.org for listings). Or sign up for Healdsburg, California's Relish Culinary Adventures (relishculinary.com), where you forage and then cook up your haul.
Dinners. Menus here are the most fungi-friendly in the country. We like Poggio Trattoria ($$; 415/332-7771) in Sausalito, California, which celebrates the rainy season with dishes like porcini pasta and pizza with chanterelles.
Festivals: Mushroom festivals are weird and wonderful things, mostly happening in late fall and winter. Get your feet wet at California's Mendocino County Wine & Mushroom Festival (visitmendocino.com) in November. In late January, Oregon fetes its most famous fungus with the Oregon Truffle Festival (oregontrufflefestival.com), which hosts seminars and dinners in and around Eugene.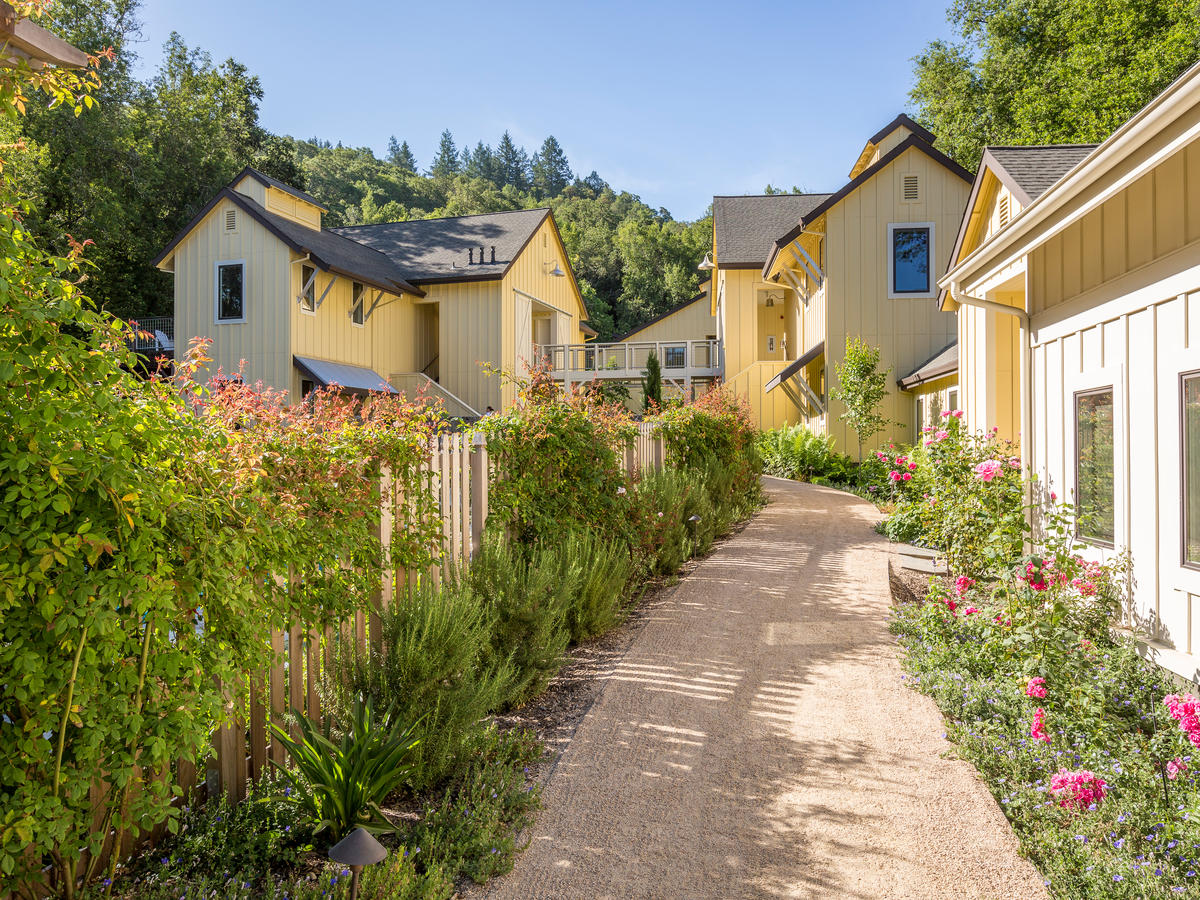 The B&B shows its sexy side
Between the Granny-was-here decor and the chumsy breakfast, B&Bs can be hard to love. So we've cheered the arrival of a few that deliver the cozy, homey feel that chic boutique hotels miss, but with an updated, come-hither look. Sonoma County's Farmhouse Inn (pictured; from $295; farmhouseinn.com) got us with its luxe new "barn rooms" fit for a king. And in the hills above California's Anderson Valley, the century-old Toll House Inn (from $150; tollhouseinn.com) has reopened with a clean, classic update that makes us long for the country life.
More: Top 10 B&Bs in the West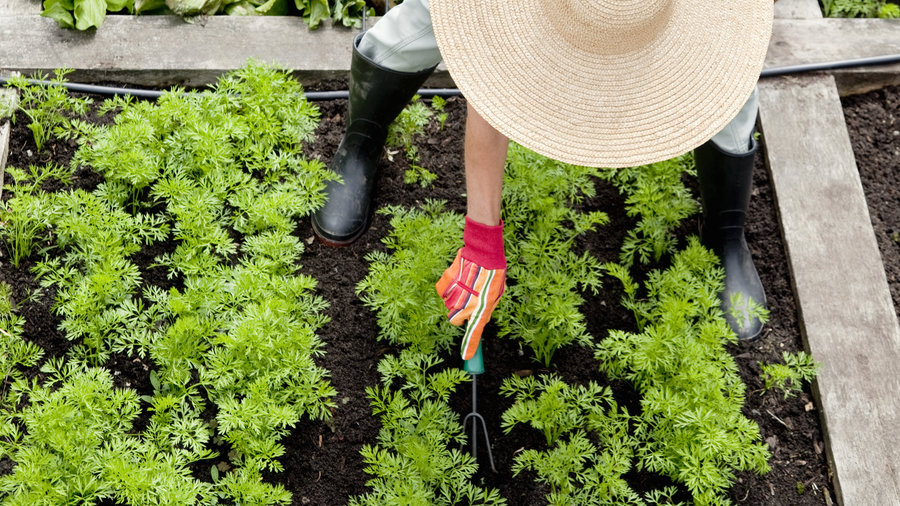 Game-changing urban farming
Innovators from guerrilla gardeners to backyard fruit swappers are forcing creaky city code to adapt to the urban farming revolution. Take the case of San Francisco gardeners Brooke Budner and Caitlyn Galloway. Their 3/4-acre plot, Little City Gardens, was legal, but zoning prohibited them from selling a single bean sprout unless they bought a $3,000 permit. Seeing this as a bureaucratic killer for urban farms, the women challenged the rules–and it worked. Now the farm has a small salad greens business, supplying restaurants and a CSA program.
Experience beats consumption
Research shows that doing things tends to make us happier than buying things—and, let's face it, the West is one of the best places to learn a new hobby. Lately, we've fallen for fly-fishing, which combines the thrill of catching fish with spending time (a lot of time) in beautiful landscapes. PRO Outfitters (prooutfitters.com), based in Helena, Montana, is one of the best guiding outfits around: Dip your toe in with a day trip ($500 for 2), or book a five-night stay at their luxe tent camp on the Blackfoot River (May–Sep; $2,780 for 2 with meals). The memories will make you a heck of a lot happier than, say, a new wing chair.
Pop-up parks
Parklets. Ped plazas. Hell strips. Call 'em what you want—but isn't it marvelous what pavement can become when a community pulls together? In 2010, San Francisco kicked off what's becoming a West-wide trend when, with help from the Pavement to Parks program, a strip of sidewalk in front of the Mojo Bicycle Café was transformed into a leafy oasis on Divisadero Street, among many other similar locations around the city. In Portland, a grassroots blog called Re-thinking the Right-of-Way gussied up commercial areas such as Mississippi Avenue and Alberta Street. Another favorite project is the Sunset Substation Park in Seattle: A pocket park with purpose, it turned a defunct electrical station into a green space with a solar-powered canopy.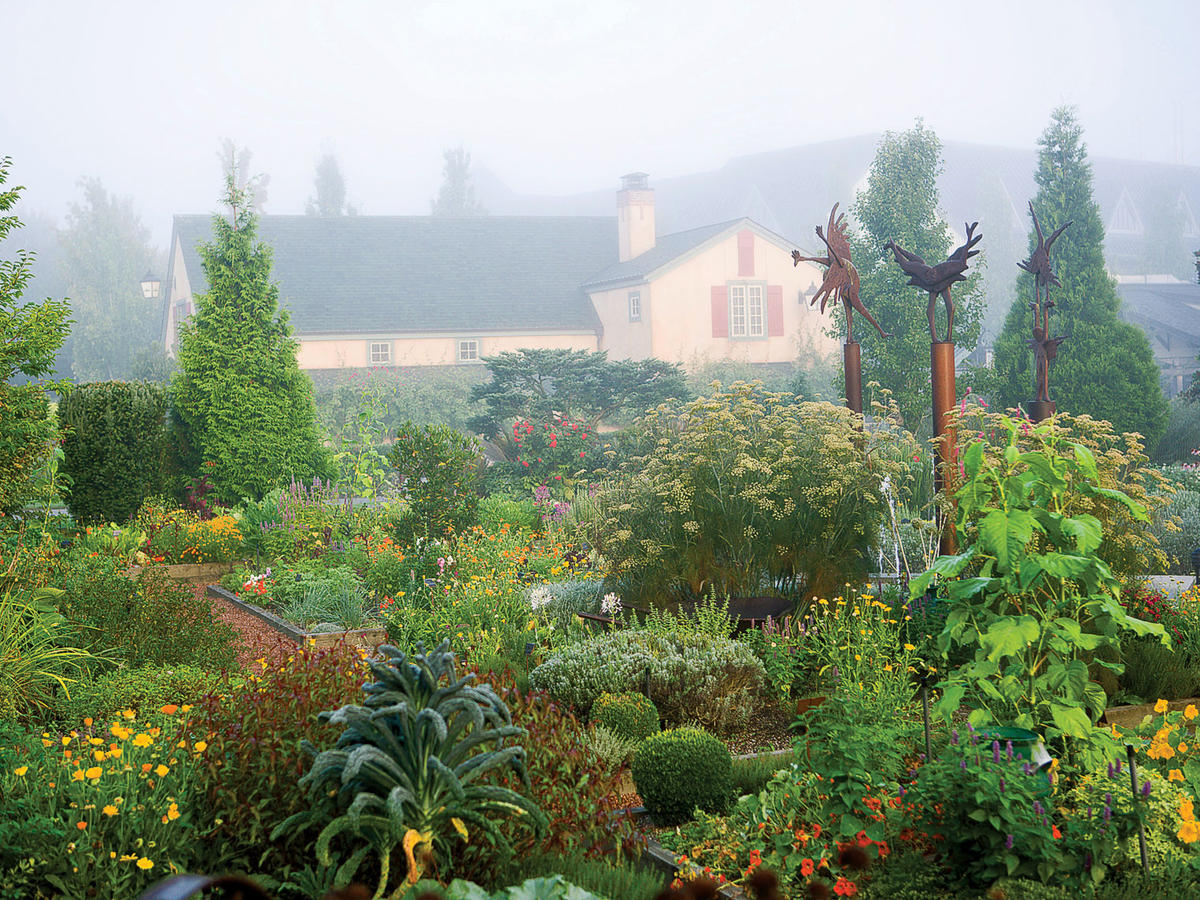 Veggie vacations
Get this: Westerners are now gardening (hold the weeding, please!) for fun … on vacation.
Garden tours and classes at Napa Valley's Bardessono are open to the public as well as to guests at the neo-schmancy hotel. By appointment; from $20; bardessono.com
Dinner no longer starts with appetizers at the Herbfarm in Woodinville, Washington. It starts with working in the idyllic kitchen garden and on the farm—and ends with a well-earned nine-course meal. $1,200 for 2, including classes, meal, and lodging; herbfarm.com
On the third Saturday of the month, Pie Ranch welcomes volunteers to its coastal farm south of San Francisco to learn about organic growth. After a good hand-washing, all join a potluck dinner and then do-si-do at a barn dance. Dance from $7 (sliding scale); pieranch.org
More: Top 8 agritourism experiences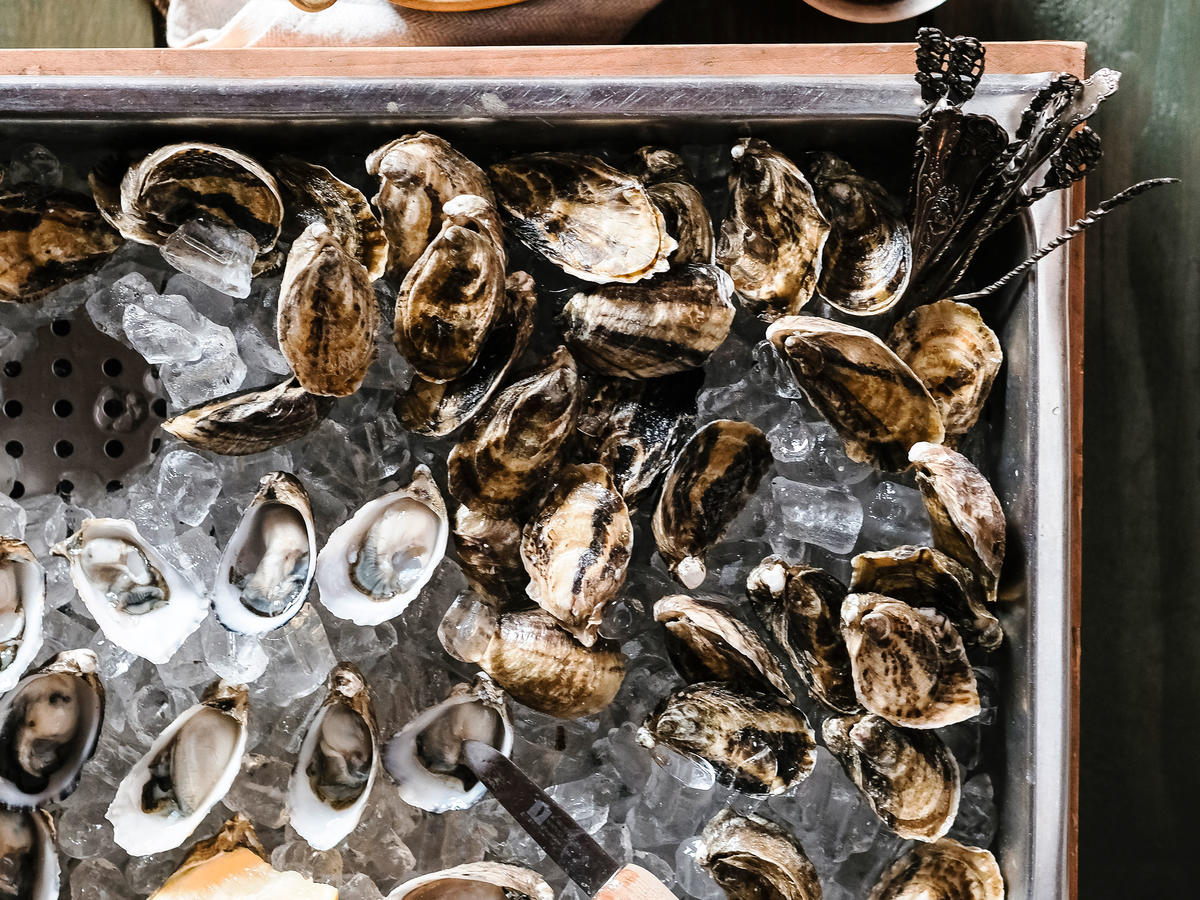 Oceanside oysters
An icy, briny oyster on the half-shell is one of the West's unrivaled pleasures—especially when consumed within a literal stone's throw of the water it grew in. And with 1,293 miles of coastline (not even counting Alaska), we have a growing number of aqua farms where you can do just that. Plus, there's no need for fish farm guilt—oysters are terrific water filters that make our bays healthier.
So get right to the source at one of these oyster farms: Buy a few dozen sweet little Kumamotos or plump, cucumbery Pacifics, and get cracking.
Olive oil, within reach
Really good extra-virgin olive oil has never been cheap (it's called liquid gold for a reason), even when made in California. But thanks to a new way of planting trees—trained close together on trellises—great, affordable olive oil is here. We love the buttery, faintly spicy blend from California Olive Ranch. From $10 for 500 ml.; at stores and californiaoliveranch.com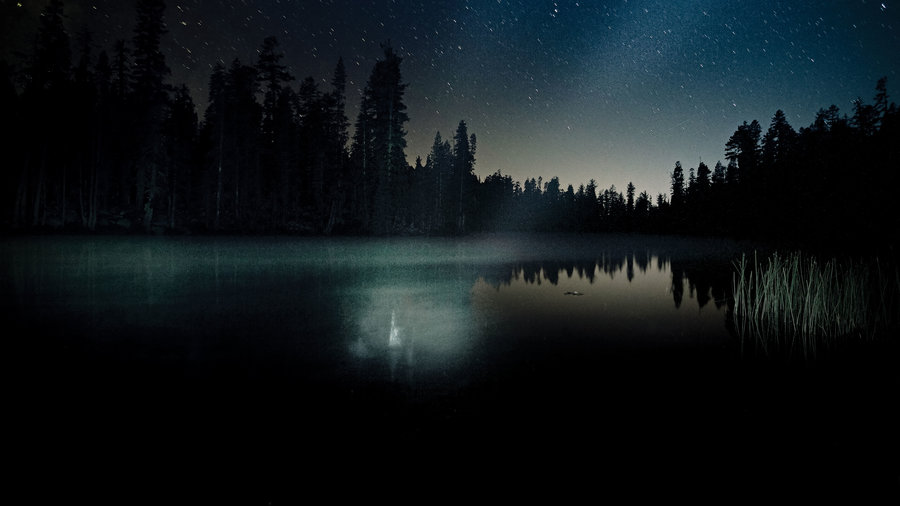 Dark skies, our last best place
We've all been there—camping or vacationing in the middle of nowhere, the day ends, and suddenly there's the blackest sky imaginable above, bristling with stars. The West's vast open spaces mean the darkest skies in the country, and the National Park Service's Night Sky Program, in Fort Collins, Colorado, is fighting to keep them that way, partnering with towns and cities to limit light pollution that crowds out stars. It's not a battle for aesthetics alone—studies show that darkness makes us healthier, helping our sleep patterns and boosting immunity. All the more reason to grab your tent and take in the wild night skies.
Keep Reading: