The West's Best Main Streets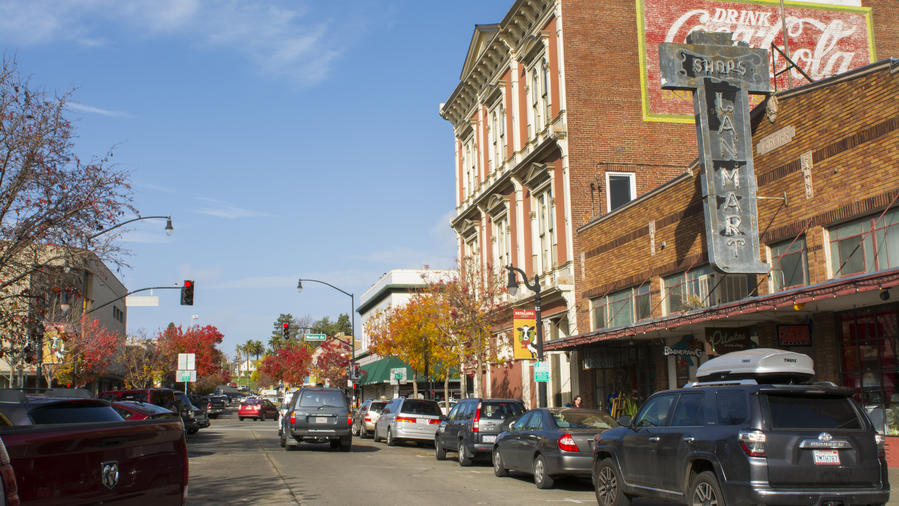 Every town has a story, and we believe that story begins at the street level: the main street
Not only is a town's main street a convenient thoroughfare with favorite shops, restaurants, and other local businesses, it's often the heart and soul of a town. Nowhere is that more true than in these five Western towns, which won our hearts with their video tributes to their main streets in our "Show Us Your Main Street" contest.
An hour and change outside Portland in the Willamette Valley, McMinnville's Third Street is choked with indie shops, farm-totable restaurants, and real-deal Oregon breweries. This community-centered town is not without its charming quirks, as well—attend the UFO Festival in May or the Turkey Rama barbecue festival in July.
Runners-up:
Everything is awesome in this seaside town in northern San Diego County. Beyond the main tourist draw of Legoland California, visitors won't want to miss the town's sprawling beaches and green spaces. But it's the charming, pedestrian-friendly downtown, with its antiques mall, wine bars, and weekly farmers' market, that serves up Carlsbad's beating heart.
Petaluma's 150 year-old main street is a mix of old and new, embracing historical architecture with new businesses in town. A century-old historical museum shares the strip with a cutting-edge slow-food restaurant and a 1920s Sonoma County bank that's now the best seed store in wine country. Bonus—communal sidewalk pianos.
This main street has all the hallmarks of an Old West town: a saddlery, a saloon that kept its doors open through Prohibition, and a classic barbershop that's been thriving since long before hipsters started sporting handlebar mustaches. But this is a town that's both proud of its history and protective of its future. The community banded together in the '80s to save Main Street's historic WYO Theater from demolition, which now hosts a variety of national touring acts. Visit in the summer for a "Third Thursday" street festival or in March for the Wild West Wine Fest, an annual fundraiser to hang baskets of petunias along Main Street.
Wherever you go, Vancouver's main thoroughfare is festooned in bright, creative murals—including 18 of its storm drains. But that good 'ole historic feeling's still alive, thanks to red-brick buildings, like the Clark County Historical Museum, that nod to Vancouver's fur-trading and military-barrack days. Its biggest draws for locals and visitors alike? A climbing gym, 7 coffee shops, local food trucks and restaurants, and that sweet hometown feel they can't shake off.
Keep Reading: