Living the Plastic-Free Dream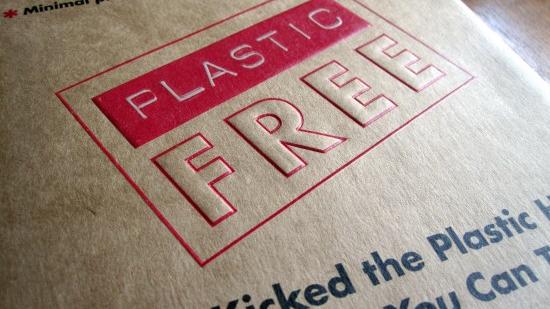 An Oakland woman who lives without plastic.
Beth Terry, the (nearly) plastic-free guru who recently distilled her experiences into a book*, is one of those people you just want to sit down with over a cup of coffee (in a ceramic mug, of course). There are no hints of enviro-extremism about her. In other words, she doesn't seem like someone who has spent hours cataloguing plastic in her Oakland, CA., home.
But that's just what she's done. Inspired in 2007 by the image of an albatross chick carcass filled with plastic trash—the victim of what's known as the Great Pacific Garbage Patch in the Pacific Ocean, between the U.S. and Japan—she spent the next couple of years cataloguing all the plastic waste she generated and researching ways to live without it.
Since then, she's gone from producing nearly four pounds of plastic waste per month to two pounds in all of 2011. (The average American generates between 88 and 120 pound every year, she says.)
She's our favorite kind of Westerner: A pioneer who lives a life by example, as evident in her book, her blog, and the thousands of people she's spurred to pick up a metal fork instead of a disposable one.
Here are a few of her favorite plastic-free products:
– Balms, sunscreen, and deodorant in glass jars from Thinc. in Hawaii
– Glass drinking straws from Glass Dharma in California
– Cleaning supplies from Picnic Basket Crafts in Colorado
– Sorbet in glass jars from Truly Raw Gourmet in California
* The book is on backorder at Amazon and Barnes & Nobles until October 31st. Until then, copies are available via Beth's website.
Keep Reading: