Q&A with designer Diana Vincent, High Camp Home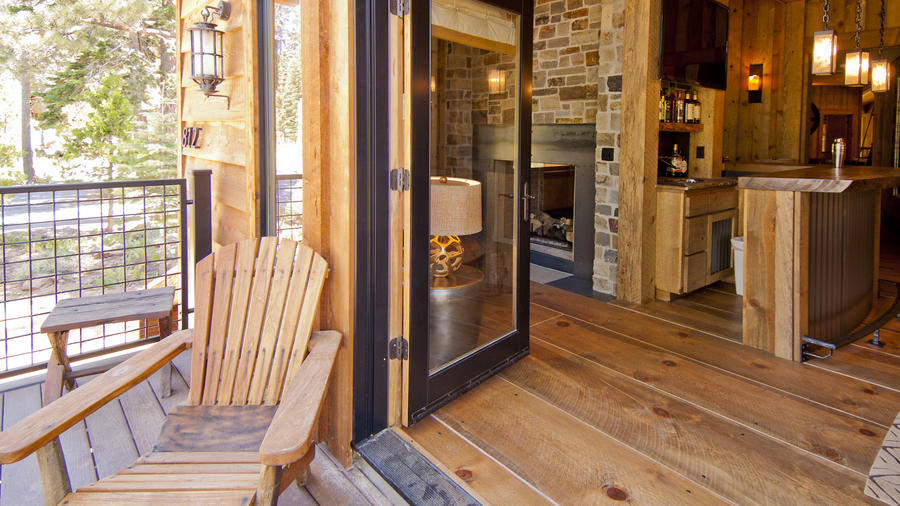 For the next few weeks, we'll take you deeper with the personalities of our Designer Network. It's a group of trailblazers and icons in …
For the next few weeks, we'll take you deeper with the personalities of our Designer Network. It's a group of trailblazers and icons in the design industry that Sunset and sister publications Coastal Living and Southern Living work with to curate the best home designs for the magazines. Read more about the Designer Network here.
This week, we feature Diana Vincent, lead designer of High Camp Home, based in beautiful Truckee, California.
Sunset: How would you describe your style?
DV: Sophisticated rustic with a clean contemporary edge.
Sunset: What's a design trend you're loving right now?
DV: I love the use of outdoor fabrics for indoor furniture. In the environment that I mainly design in this is a practical solution to the harsh elements that we can deal with year-round. With the broad spectrum of "outdoor" fabrics available I find it to be a perfect solution to add aesthetic and function to furniture both indoors and out.
Sunset: What's your No. 1 piece of design advice for homeowners?
DV: Don't overthink your space. So often a homeowner wants everything "perfect" and with that perfection comes boring. Always add your own personal style or it will feel like you are living in a department store.
Sunset: What are your (beach, mountain, lake, farm) house essentials?
DV: Textural throw pillows and blankets that can change with the seasons to create a different look and style transforming a room depending on the time of year.
Sunset: What's your go-to statement-making front door paint color?
DV: I love a true black such as Benjamin Moore Onyx because it works on such a wide range and style of homes from Farmhouse to Contemporary.
Sunset: Coastal/Southern/Western destination of choice?
DV: When I am not in Tahoe I love Sonoma County. There is the perfect blend of coastal, mountain and wine country–and, of course, fabulous cuisine. The take on modern farmhouse in this region is spot-on.
Sunset: Favorite places to shop?
DV: As I spend so much time at market or sourcing online for our retail showroom and our design clientele my time is limited for shopping. When I get the opportunity I love to browse small, local salvage shops in the Foothills of the Sierra Nevada Mountains on the hunt to uncover that interesting piece to use in a project (or for my own home).
Sunset: Favorite designers/tastemakers/etc. to follow on Instagram?
DV: To be honest, I follow a lot of pugs on my personal account. If you were familiar with the breed you would certainly label them as tastemakers. As far as designers and traditional tastemakers, I like to follow a diverse range because I feel exposing yourself to all areas and styles of design only makes you more self-aware and enriched in your own personal growth and style.
Sunset: Favorite hotels to stay in on the coast?
DV: As I write this I am actually staying at a favorite, Sea Ranch, which is a community on the rugged North Coast of California. A couple of other hotels on the coast that I like to stay include Nick's Cove and Post Ranch Inn.
Sunset: Last question. When it comes to (beach house) kitchens, what's your preference: island or peninsula?
DV: It really depends on the layout of the kitchen and the space that is available but if space is no issue I always prefer an island as it allows for flow, gathering and cooking all in one zone, which I feel helps bring people together.
Editor's note: This post has been revised to reflect that Diana Vincent is the leader designer of High Camp Home.
---
Follow High Camp Home on Instagram.
High Camp Home10191 Donner Pass RoadTruckee, CA, 96161(866) 790 6501www.highcamphome.com
Keep Reading: