Ask the Expert: Michael Gori on Decking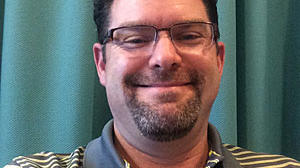 We asked Michael Gori, VP of Product Management for AZEK, for his expert advice on building a new deck. My daughter and her friends are ...
We asked Michael Gori, VP of Product Management for AZEK, for his expert advice on building a new deck.
My daughter and her friends are always scratching up the deck with their soccer cleats! It's time for a change that can withstand the havoc of children. Help? – Sherri Johnson, Salinas, CA
Maintaining the crisp look of a new wood deck can be daunting. Wood, and the materials used to protect it, are soft and subject to scratching or denting from furniture, pets, or soccer cleats. Also, because stain and paint is very thin, a scratch means the color of the wood below shows through. With a few of these unsightly scratches, typically refinishing the whole deck is the only solution to return it to a near-new look.
AZEK Cellular PVC deck boards are different. We extrude a cap of colored polymer around the top of the deck boards. This not only allows us to protect the boards with a more scratch-resistant plastic, it is also colored through the entire cap in case accidents do happen.
I live in a historic house from 1916 and love it—except for the deck. We want to redo it, but don't want to change or harm the original railing. How can we ensure a match and safe installation? –Avery Matson, Pasadena, CA
AZEK Deck offers 17 colors from which to choose for the best match to your historic home. Whether it's a lighter, more subtle shade from our Harvest Collection or a richer, bolder color from our Arbor Collection or XLM Tropical lines, we have the color to best fit in with your color schemes.
If adopting the existing railing to a new deck, work with your contractor for proper disassembly, reconditioning, and reassembly of the railing. Your contractor will know the best way to reattach the existing railing to the new deck, and whether or not the railing is structurally sound enough to reuse. If you need to replace the railing, but are trying to keep the same look, AZEK Rail offers 3 styles and sizes of railing, from traditional to contemporary. Additionally, several baluster or in-fill options can help you further recreate the historic look of your house.
My wife and I are having a "debate." We're planning a new deck and want to choose the most environmentally sound material. She thinks wood is the best option because it's a renewable resource. I think choosing a more durable, lower-maintenance composite is smarter. What's your take? –Vaughn Ojeda, Paso Robles, CA
When considering the environmental impact of a building material it is important to think of all the inputs and outputs from cradle to grave. Pressure treated lumber is treated with toxic chemicals to improve its rot and insect resistance. This also typically makes the wood unusable for any kind of recycling. To maintain the look of pressure treated deck material, it needs to be stained or painted every few years with more toxic chemicals that often emit VOCs (Volatile Organic Compounds). Finally, wood decks, even when pressure treated, are still subject to rot and insect infestation. This means more frequent replacement of the deck materials with most old materials ending up as landfill.
AZEK Cellular PVC deck boards contain no plant-based fibers or fillers. This means there is no food source for mold or insects to rot the deck boards. Our AZEK PVC deck boards are also capped on the top which adds protection from the environment and offers a very durable decking surface which means your deck will last longer without the need for replacement.
Keep Reading: