Ask the Expert: Kimberley J. Cooper on Making Great Coffee Drinks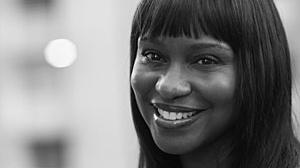 We asked Kimberly J. Cooper, director at Nescafe Dolce Gusto, for her advice on making great coffee drinks at home.
I love my Espresso Intenso every morning, but once in a while I crave a latte. How can I use my Nescafe Dolce Gusto to make one? –Caitlin Jones, San Francisco, CA
Fortunately, Nescafe Dolce Gusto has 19 different varieties of specialty beverage you can make with the touch of a button; lattes being one of them! With Caramel Latte Macchiato, Vanilla Latte Macchiato, and even Skinny Latte Macchiato, Dolce Gusto has a gourmet coffee, tea or chocolate drink to satisfy your craving.
How do Nescafe Dolce Gusto capsules compare to instant coffee? Isn't it essentially the same thing? –Christopher Schulz, Boulder, CO
The Nescafe Dolce Gusto machine is a system that delivers true coffeehouse quality beverages in under a minute and is very different than instant coffee. The Nescafe Dolce Gusto smart capsules start with 100% Arabica beans roasted and ground and then, just like a professional barista, the fresh coffee grounds are tamped into each capsule. The capsule is then sealed immediately for maximum freshness.  The Nescafe Dolce Gusto machine has a professional pressure (15-bars) pump and with the smart capsule technology, it automatically calibrates the right amount of pressure for each drink.   So, with Nescafe Dolce Gusto, you are getting your favorite coffeehouse drinks at home!
I'm tight on space in my kitchen—any hints for how to store my Dolce Gusto, capsules, and mugs and spoons in a smart and stylish way? –Katie Fishwell, Carson City, NV
Nescafe Dolce Gusto machines are designed to be sleek, stylish, and very unique.   For those tight on kitchen space, I would recommend the Nescafe Dolce Gusto Genio machine which is our most compact at only 6.3 inches wide and 11 inches high. For capsules, we offer two different capsule carousels on our website that store and display your pods in a fun and stylish way. If starved for space, I would suggest only keeping your favorite mug/spoon sitting or hanging by your Dolce Gusto machine.
In the summer, I need an iced coffee. Can the Dolce Gusto brew cold beverages? If not, is there a way to still use my capsules to make something iced? –Thomas Castillo, Tacoma, WA
Yes! Nescafe Dolce Gusto machines are uniquely designed to brew both hot and cold beverages. With Dolce Gusto you can actually brew cold iced teas and iced coffee without melting your ice and diluting the drink.  Try our Iced Cappuccino and even our Peach Iced Tea, both perfect for summer sipping.
Keep Reading: