Ask the Expert: Andrea Ramirez on using flavored syrup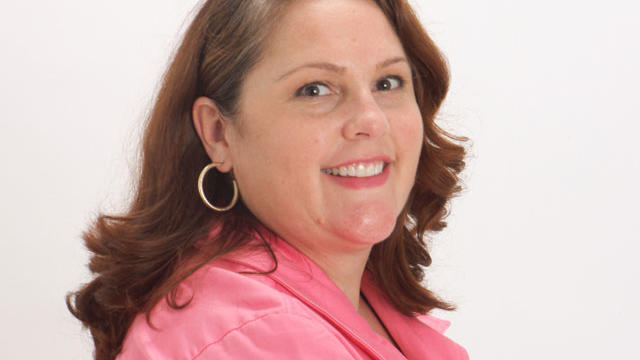 We asked Andrea Ramirez, customer marketing manager at Torani, for her expert advice on how to use flavored syrups in cocktails, coffee, and baked goods!
We asked Andrea Ramirez, customer marketing manager at Torani, for her expert advice on how to use flavored syrups in cocktails, coffee, and baked goods!
I often have 8-10 people over on the weekends for barbecues. Do you have any ideas for big-batch (and fast!) cocktails I can make? –Alexandria A., Denver, COPunches and sangrias are easy to batch ahead of time and make the most of summer's bounty of fresh fruit.  A Spiked Pomegranate Blackberry Punch goes well with barbequed foods (the rich berries complement the smoky flavors and the citrus keeps your palate fresh), and can be made up to a day ahead of time and chilled.  The recipe below is a guideline, but it's open to your own interpretation – it's equally delicious using all lime juice or lemon juice and fresh or frozen fruit of your choice.  If you and your guests aren't vodka drinkers, then substitute in a silver rum or tequila.  Another entertaining option would be to make the punch sans alcohol and serve up your homemade punch base with different liquors on the side so your guests can create their own, and teetotalers can also enjoy by adding in sparkling water in place of the liquor.  Just make sure to have a shot glass handy.  Guests then fill their cup with ice, add a shot of their favorite liquor and then top with the punch mix.
Spiked Pomegranate-Blackberry Punch1 – 750ml bottle vodka1/2 cup water1/3 cup Torani Pomegranate Syrup1/3 cup Torani Blackberry Syrup1/3 cup fresh lime juice1/3 cup fresh lemon juice1 bag frozen blackberriesCombine ingredients in a large pitcher and stir well.  Serve over ice.  Recipe yields about 20 10-ounce cocktails.
For a delicious (and fast) big batch of sangria, make use of your large sun-tea jar:3 bottles inexpensive red wine (merlot or burgundy work well)½ cup Torani Ruby Red Grapefruit Syrup1 quart water2 cups sliced fresh citrus or washed hulled berries of your choice¼ cup brandy (optional)
My young kids and I have a Saturday morning ritual: I pour myself a coffee and heat up mugs of milk for them, then we sit on our patio and sip together. I want to let them personalize their drink: What flavors or flavor combinations do you recommend to use with milk only? —Sara B., Long Beach, CAIf your kids are looking for a break from traditional hot chocolate, swirl some Torani Caramel or Vanilla Syrup into their hot milk.  Re-create the taste of campfire toasted marshmallows with Torani Toasted Marshmallow Syrup.  If your kids enjoy bakery treats, Torani Cupcake or Chocolate Chip Cookie Dough Syrups offer all of the flavor of time spent in the kitchen with no extra effort.  For extra special Saturdays, finish their drinks with special flourishes like whipped cream, mini chocolate chips or colored sprinkles.  Use 2 Tbsp. of Torani Syrup per 1 cup of milk.
I always have one or two syrups on hand and I wonder if I can use them to sweeten baked goods in place of honey. Can I do that? And, if not, how can I bake with my syrups? —Rachel G., Seattle, WAYou can use syrups in place of honey if you do a little bit of tinkering with the recipes.  Honey is sweeter than most syrups (around 20-25% sweeter, depending on the honey and the syrups), and has less moisture in it, so if you're substituting honey with syrup, you'd want to add about one fourth more syrup and find a way to cut back other liquid ingredients in your recipe, or compensate with a longer cooking time.  You could also reduce the syrup in a saucepan over heat and then use the thickened syrup in place of honey.
Keep Reading: