How to finally organize all your digital photos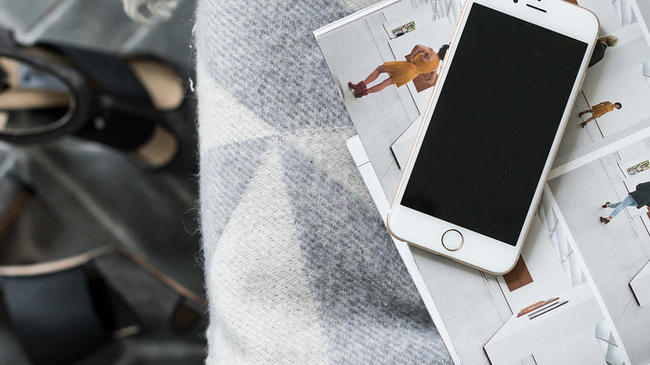 Get tips for managing your digital photo library — on your own or with the help of a pro.
Brenna Malmberg, Houzz
Every day we snap more and more photos with our phones, cameras and other digital devices. Smiles may fill those images, but thinking about organizing those digital photos probably doesn't make you grin. In fact, you may be grimacing as you realize how many digital photos you have and all the places they are stored.
Related: Display your favorite photos with these picture frames
But don't fret — you aren't alone. This is a common issue that can be cleaned up like any other mess around the house. And there's no time like the present to start. "If you don't tackle this now, it won't get better. It will only get worse," says Sylvia Cuillo, professional photo organizer and owner of PhotosOrganized.
Let's take a look at how to set up and maintain your digital photo library, keeping your memories safe and easily accessible.
Project: Organize digital photos
Why: Organize and preserve your digital memories so that they are accessible today and saved for future enjoyment.
It's a good project for you if: You take a lot of digital photos, but you don't have backups of your images and have never set up a digital photo library. Cuillo, a member of the Association of Personal Photo Organizers, says her average client takes 50,000 to 100,000 photos a year. She has seen this number grow over time. Five years ago, her clients were bringing in only about 10,000 images.
This is also a good project for you if you want to be able to easily and quickly find your photos, whether to order photo gifts or share them with friends and family.
Whom to hire: This can be a DIY project, but you will need to gauge how much time you have to devote to the task, how quickly you want it done and how comfortable you are with technology.
Professional photo organizers can provide varying levels of service. They can help you get your photos in one location and start a backup system, remove duplicate images, create an organizational structure for your digital photo library, add keywords, tag faces, help you display your images and maintain your photos for you on a regular basis.
Because your photos are digital, photo organizers like Cuillo can log into your computer and work on your digital photo library from a remote location.
Cost range: The cost varies depending on the level of organization you want and the number of photos you have. For the DIYer, assuming that you already have a computer, you can organize your photos for about $150. This covers the cost of a cloud backup service and an external hard drive.
Professional photo organization can range from $1,500 to $10,000 and up. Some photo organizers charge by the hour, while others charge by the project. When working with a professional, the costs include the backup options, the organizer's time and any additional organization tools, such as a photo management software program.
Typical project length: A small project, which Cuillo considers 10,000 photos or fewer, can take about three to six months at one hour to four hours per week. Cuillo will either work on a client's photos at that frequency or give clients the skills to organize their own photos at that pace.
A large project with more than 50,000 photos, which might include multiple computer and phone photo libraries, can take more than a year to organize, Cuillo says. During this year, she organizes the client's photos remotely for a few hours each week.
Veronica Rodriguez Interior Photography, original photo on Houzz
Best time to begin: Cuillo recommends starting immediately because photo organizing is a time-consuming project and you're probably taking new photos all the time. Another idea is to start when you have downtime, such as when you're healing from a surgery.
Considerations: You may be wary of sharing your personal memories with someone, so if you hire a photo organizer, ask them about their confidentiality standards. Members of professional organizations, such as the Association of Personal Photo Organizers, conform to a confidentially code. "We are nonjudgmental and don't share the things we see," Cuillo says. Clients can mitigate security concerns with password protection, case-by-case access, session recording and other measures, she says.
How to Get Started
1. Gather: Before you can start organizing, you need to get all your images in one place. This will be your photo hub. A good place for this is your computer, but it could also be cloud storage or an external hard drive. When you are gathering, remember to collect your photos from your phone, camera, email, social media accounts, CDs, thumb drives or anywhere else you store your photos.
2. Back up: Ideally, you want to back up your photos in three locations, Cuillo says, but many people end up with only two: one on-site and one off-site. You want to have these backup copies of your photos in case of technology failure, power failure, fire, robbery or natural disaster.
On-site, you can use an external hard drive or another form of storage. Cuillo likes to use a product called Picture Keeper. It's a small stick that automatically backs up your images when you plug it in.
Off-site, you can use cloud storage. There are many options, including PhotoSync, Backblaze, CrashPlan and Google Photos. Cuillo recommends reading more about the storage services online or consulting with your photo organizer to find the best one for you.
For extra photo security, use a third backup option. This could be another of the above options or a storage device, such as the Picture Keeper, that you can keep in a safe deposit box and update on a regular basis.
3. Categorize: You can organize your photos in any way that works for you, Cuillo says, but a standard method is by year and then by month. You can set up a system on your desktop computer with folders for each year, and within those year folders, create additional folders for each month. Cuillo recommends naming the monthly folders with a numeral in front of the month name so that the folders line up chronologically rather than alphabetically. For example, within the 2016 folder, you would have folders named "01 – January," "02 – February" and so on. Within the month folders, you can also create additional folders for events.
At this stage, you can also use a photo management software program to help you clean up your duplicates, name files, add keywords and tag faces. Again, many options exist. Cuillo says she has clients who use Adobe Lightroom, Forever Historian and Photos on Apple devices.
Related: Organize digital photos from a desk like the one above
4. Maintain: Because you will continue to take photos, you will need to continue to file your photos and back them up. Cuillo recommends spending 15 minutes a week cleaning up your most recent images. "The most important thing is to have a plan and stick with it," Cuillo says.
She has found that keeping a folder on your virtual desktop of your most recent images can help you remember to do this photo maintenance. If you have extra time, you can go back through your older images and add information to them, such as keywords.
You can also hire a professional photo organizer to maintain your photos. Cuillo works with many people who have her log into their computer every month remotely and organize the previous month's photos.
Resources: You can find professional photo organizers in your area on Houzz and through the Association of Personal Photo Organizers.
Keep Reading: