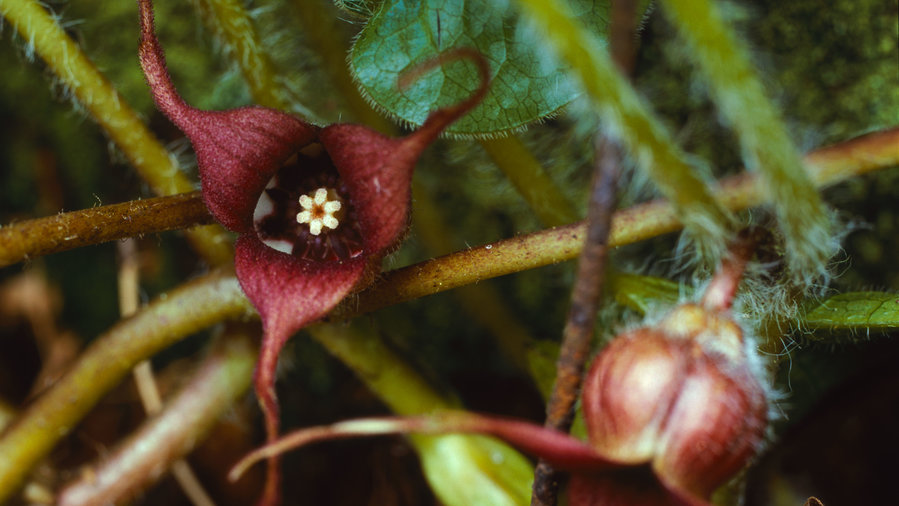 Reynolds Trish / Getty Images
What to do in your garden in October
PLANTING
Evergreen groundcovers. For a sunny spot, try a native like Carmel creeper (Ceanothus griseus horizontalis) or kinnikinnick (Arctostaphylos uva-ursi). For shade, consider Gaultheria ovatifolia, longleaf mahonia (M. nervosa), or wild ginger (Asarum caudatum).
Garlic. Separate "mother" bulbs into individual cloves and plant cloves 1 to 2 inches deep. Hardneck types like 'Premium Northern White' do especially well in cold-winter areas.Territorial Seed Company (www.territorialseed.com or 541/942-9547) carries a large selection of hardneck and softneck varieties such as 'Inchelium Red' and 'Oregon Blue'.
Lawns from sod. Sunset climate zones 4-7, 17: Prepare the site by tilling soil 6 to 8 inches deep, picking out the rocks, and leveling the ground. Then lay the sod, running a roller over it to press roots firmly into the soil. Water to keep the turf grass evenly moist until fall rains take over.
Look for rose hips. Pollinated rose blossoms develop seed-bearing fruit, called hips, that ripen in autumn, turning various shades of red or orange. Among the species that form the most colorful hips are 'Bonica', Rosa glauca, R. moyesii, R. roxburghii, R. rubiginosa, and R. rugosa.
Perennials. Plants may look a little ratty at the nurseries, but now's a good time to buy spring- and summer-flowering perennials (check for sale prices), and it's the best season to plant them. They'll have all winter to develop roots.
Shrubs and trees. Deciduous plants with reliable fall color include burning bush, ginkgo, maples, oakleaf hydrangea, Persianparrotia, sour gum, and sumac. This is also a good time to plant flowering shrubs like Sarcococca and witch hazel for winter fragrance.
Spring bulbs. Set out camass, crocus, daffodil, glory-of-the-snow, grape hyacinth, hyacinth, Iris reticulata, scilla, snowdrop, snowflake, and tulips.
MAINTENANCE
Mulch for winter. Spread 2 to 3 inches of compost or pine needles around perennial flowers, shrubs, and strawberries to insulate roots from frost damage and reduce soil erosion.
Winterize fuchsias. Zones 1-3: Remove plants from the garden, cover them with sawdust, and store in a dark, frostproof place, like a basement or garage, for the winter. Zones 4-7, 17: If you grow hardy fuchsias in the ground, spread 3 to 4 inches of straw mulch around them. If you grow tender hybrids, remove plants from the ground or containers, trim their tops, cover the plants entirely with sawdust, and store them in boxes in a frost proofplace.
Keep Reading: