These Water-Wise Container Plants Make It Look Easy (and Make It Look Good)
There are plenty of plants to choose from for water-wise containers — and it's not just succulents
Going for a water-wise container garden has never been easier — and there's way more to choose from than just cacti. Herbs, native plants, and wildflowers all make interesting additions to containers, and match well with succulents and other drought-tolerant plants. Since containers and pots tend to dry out quickly in warmer weather, it's a good idea to give even unthirsty plants a weekly drink, but otherwise, enjoy these low-maintenance lovelies.
Hens and chicks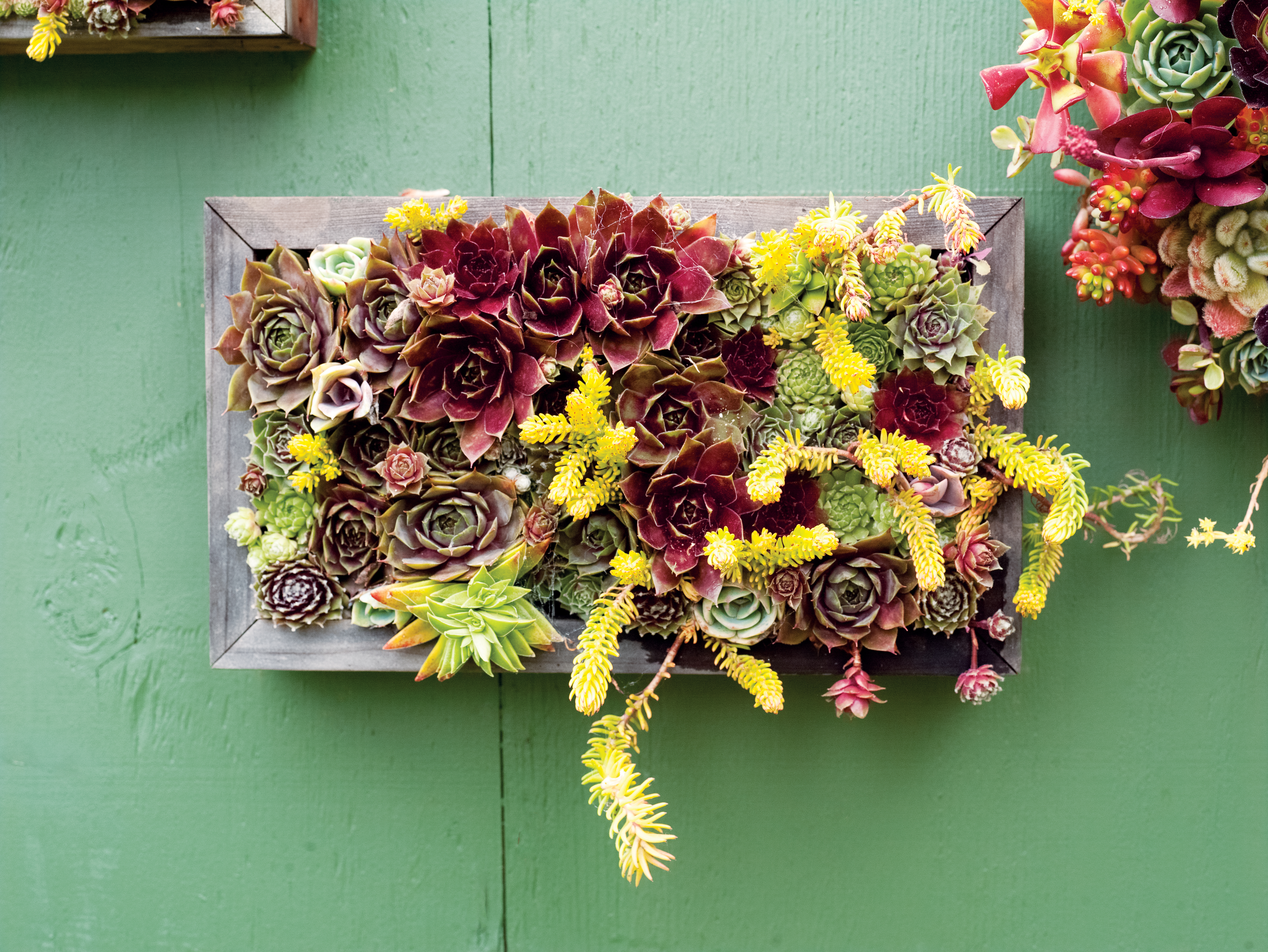 (Sempervivum spp.)
Easy-going sempervivums look especially beautiful in vertical, pallet planters or tucked tightly in small containers. Fitting for droughty conditions, these perennials grow well with very little moisture. Sprinkle just enough to avoid shriveling.
Rosemary 'Tuscan Blue'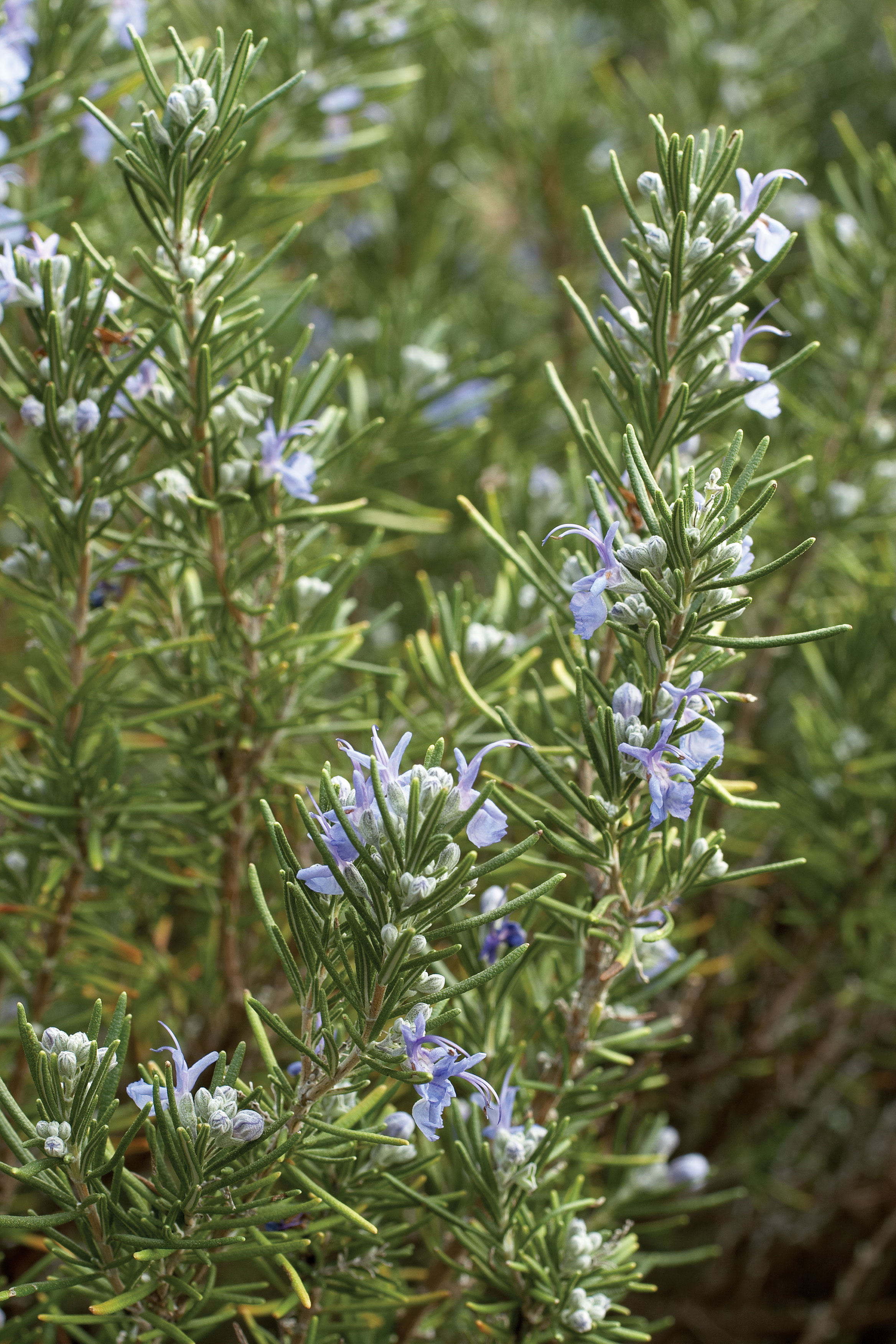 (Rosmarinus officinalis 'Tuscan Blue')
This Mediterranean culinary herb works well in large containers, needing just sparse amounts of water. Its fragrant, flower-studded branches stretch up to seven feet tall and two feet wide, so be sure to give its woody base plenty of room to grow.
Black-Spined Agave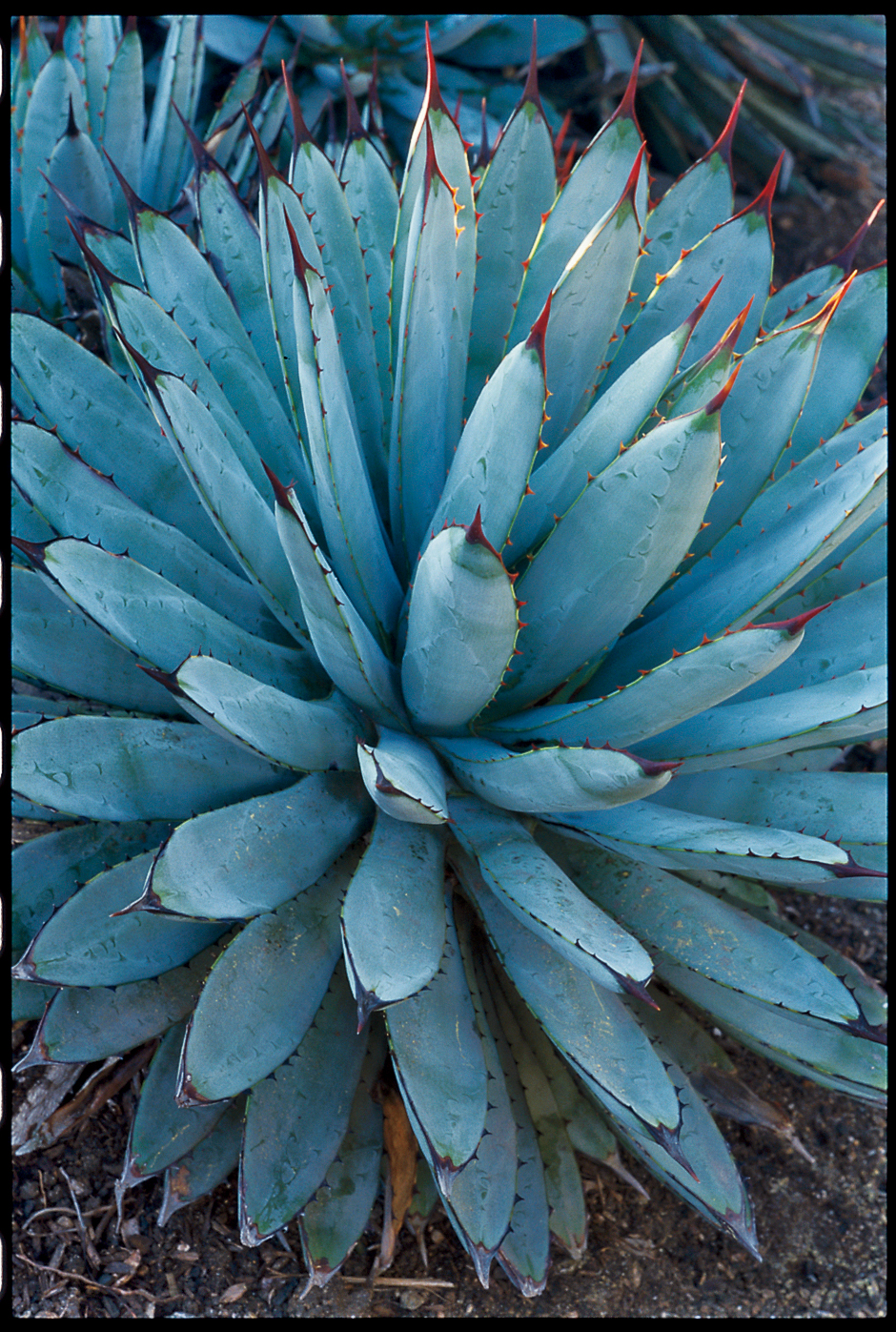 (Agave macroacantha)
A small blue-gray agave is a welcome thing ― most are much larger. Modest 1½-foot size makes this drought-friendly species useful in containers, on patios, and in borders.
Mangave and Aeonium 'Sunburst'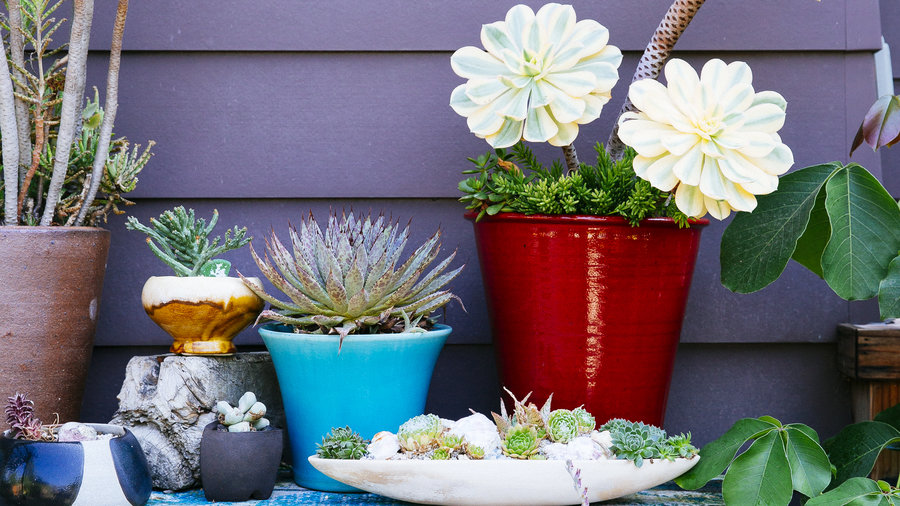 (Mangave and Aeonium 'Sunburst'
Perfect for long-term, drought-tolerant containers, this speckled, hybrid looks gorgeous alongside the bursting Aeonium. The low-growing Mangave grows up to 15 inches wide, while Aeonium 'Sunburst' tops out at four feet, leaving sufficient space for groundcover succulents.
Willow Wattle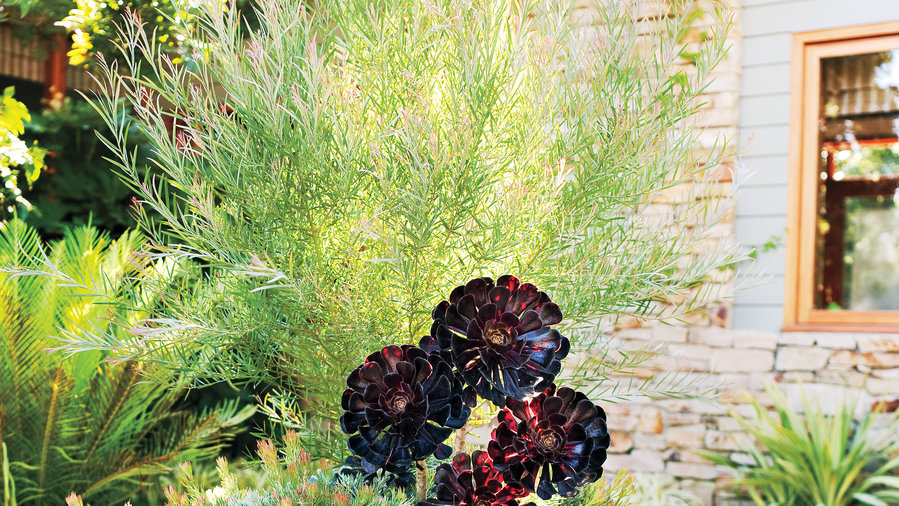 (Acacia iteaphylla)
Those looking for lush, drought-tolerant shrubs will enjoy willow wattle's gray-green leaves and yellow seasonal flowers. Container-friendly, it requires little to no water and grows up to twelve feet high and 15 feet wide when untamed. Pair with a trailing wooly bush (Adenanthos drummondii), or an attractive Aeonium arboretum zwartkop.
Barrel Cactus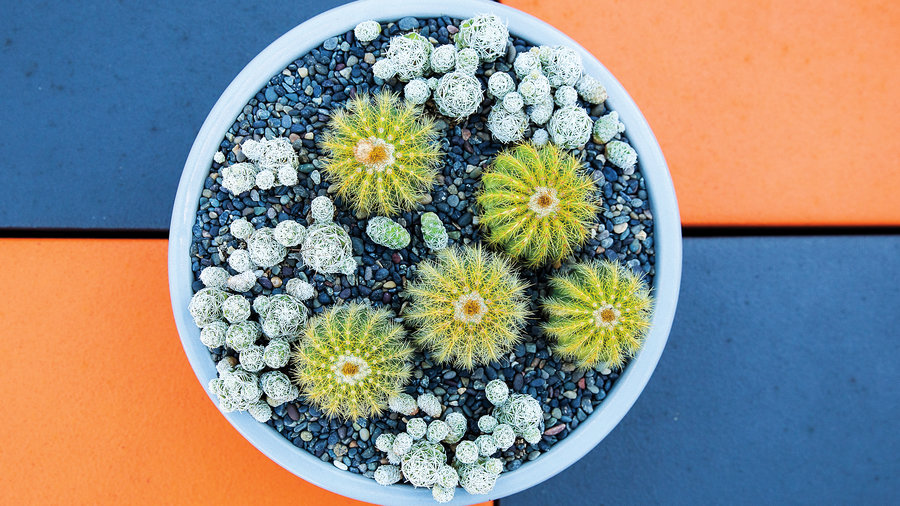 (Echinocactus grusonii)
Common throughout the Southwest, this cylindrical knob boasts yellow flowers and 2-inch spines. Stretching just 2 ½ feet wide, barrel cacti can be planted liberally in water wise container gardens.
Succulent rosettes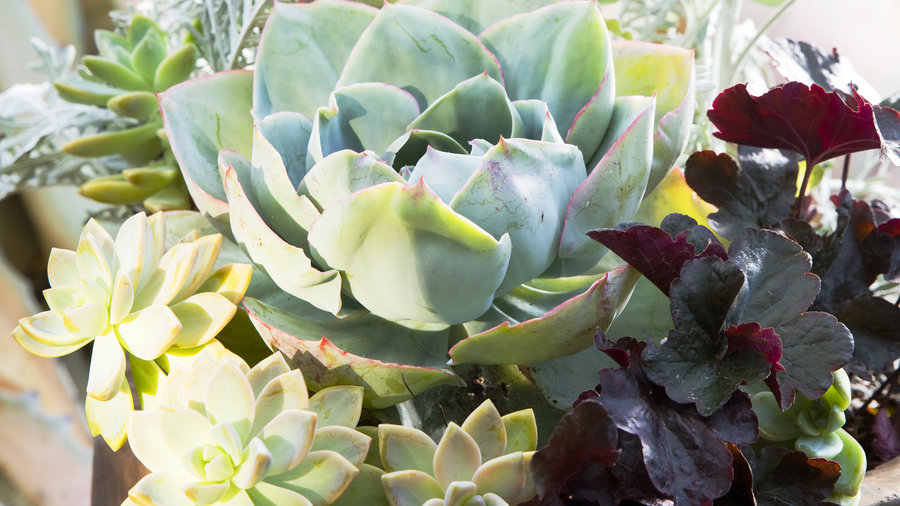 (Echeveria and Graptopetalum)
Craft a petite, tabletop centerpiece with low-maintenance rosettes. Between their shallow roots and lengthy water retention, fleshy succulents also make exceptional balcony buds.
Torch Aloe and Sedum 'Lemon Coral'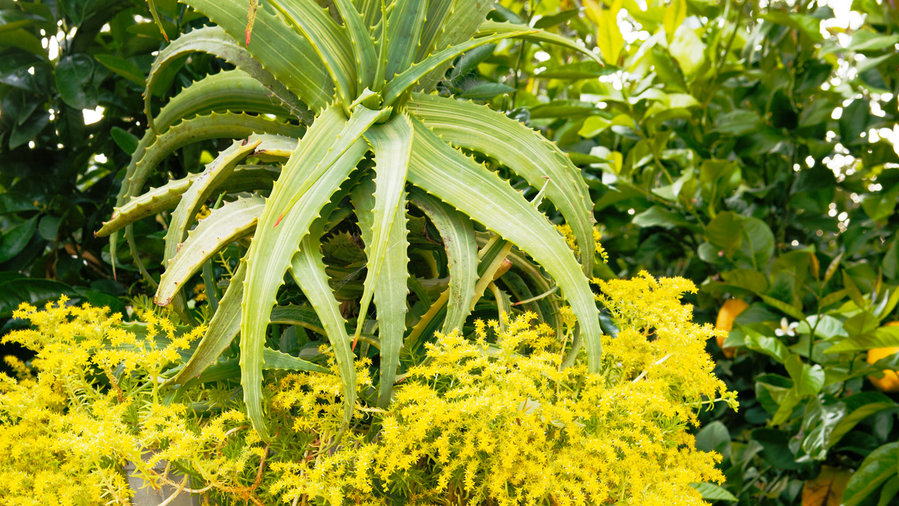 (Aloe arborescens and Sedum rupestre 'Lemon Coral')
Both drought-tolerant, aloe and trailing sedum form a colorful, complementary pair. Torch aloe's 10-foot base casts a tall frame above the sedum's low-growing, fleshy stems.
Phormium 'Maori Queen' and Blue Chalksticks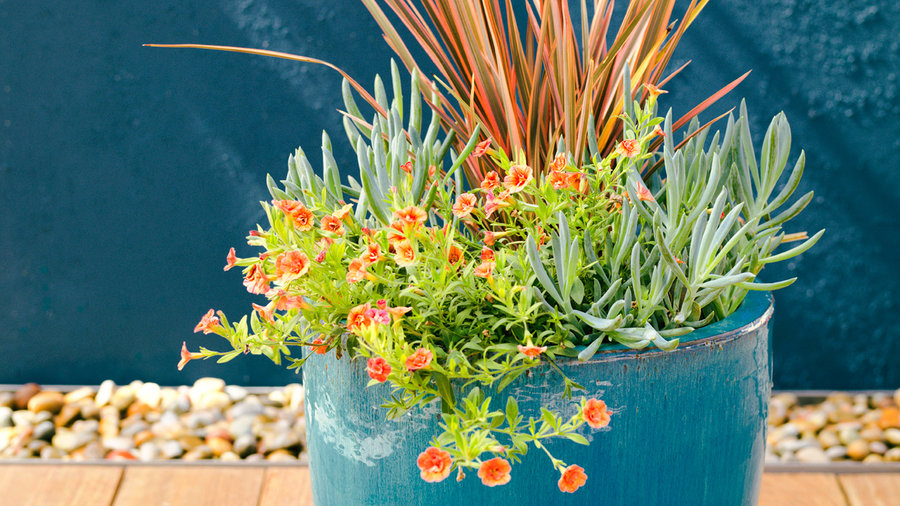 (Phormium 'Maori Queen' and Senecio mandraliscae)
The Phormium's apricot-colored, evergreen leaves nestle well in small spaces such as water-wise containers shown here. Surround the three-foot high strands with an icy blue succulent for an eccentric, low water combination.
Scarlet Trumpet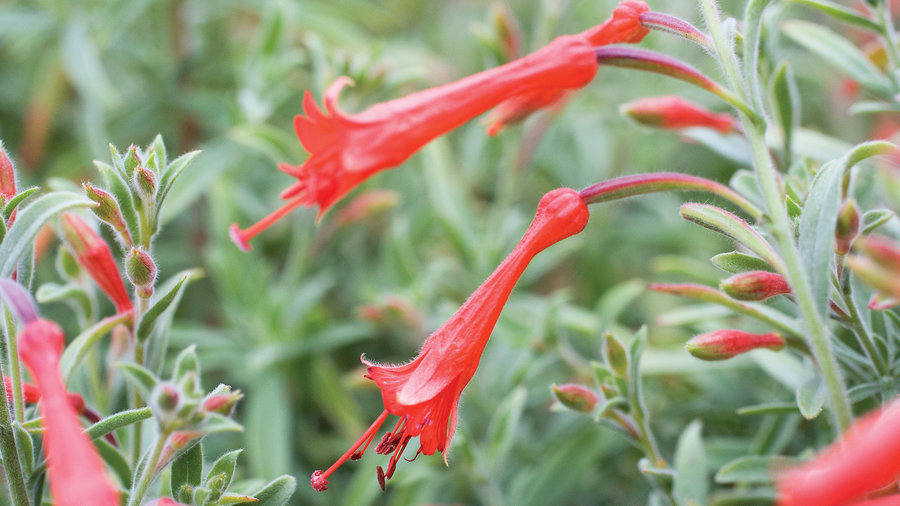 (Ipomopsis aggregata)
This California native brings a wildflower look to any container. Its vibrant, red flowers grow just over two feet high and 12 inches wide. Known for attracting hummingbirds, this long, slender plant makes a great addition to drought-tolerant designs, as it survives solely on seasonal rainfall.
Copper Spoons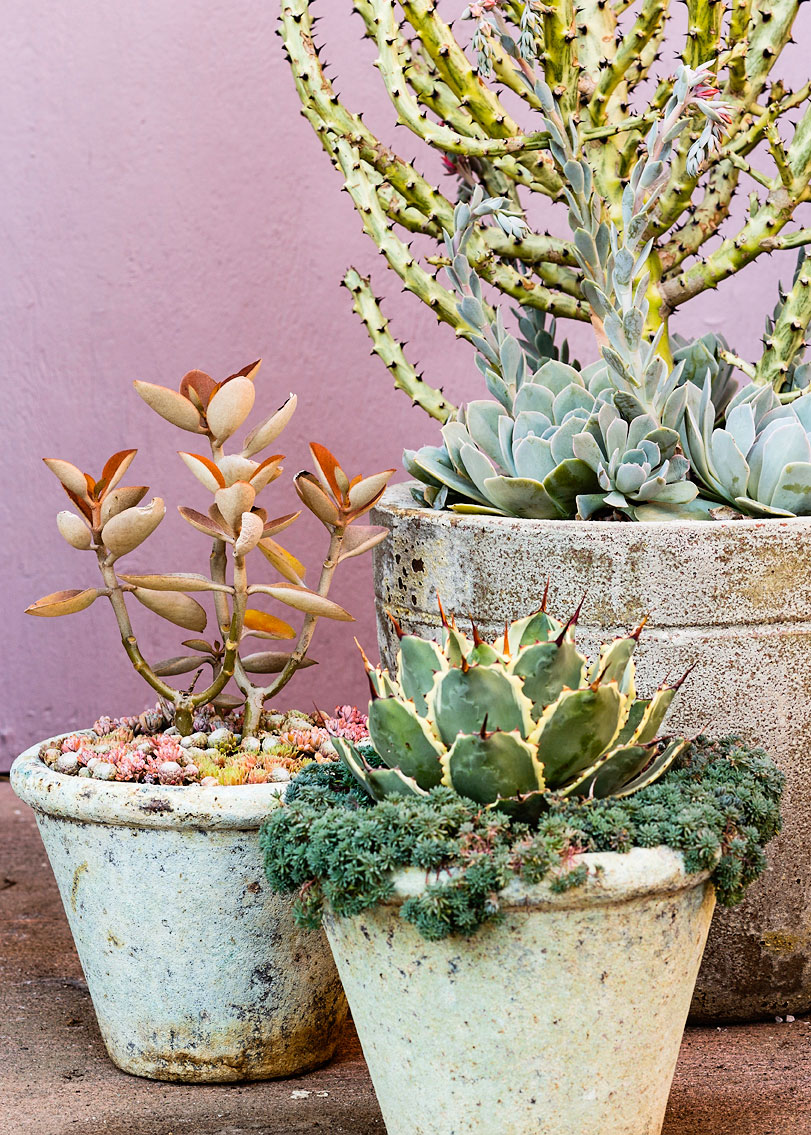 (Kalanchoe orgyalis)
Slow to grow, the felt-like, copper succulent takes full sun and moderate water. While it can grow as high as six feet, the water wise option is often at lower heights, dwelling in drought-tolerant containers.
Lavender 'Goodwin Creek Grey'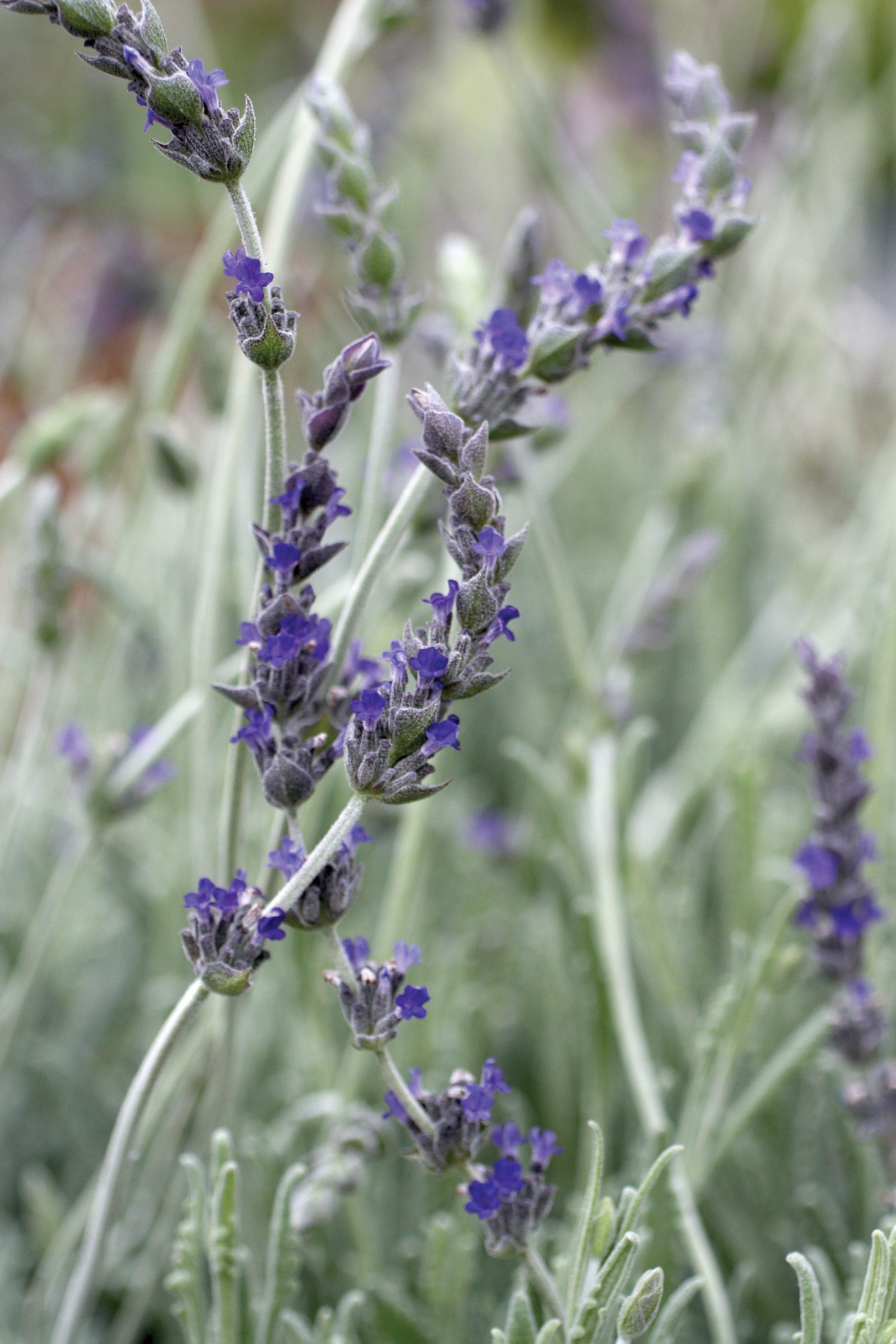 (Lavandula 'Goodwin Creek Grey')
This bird, bee, and butterfly magnet grows up to four feet wide and three feet high. For optimal growth, plant in large containers, and water moderately.
California Poppy
(Eschscholzia californica)
The official flower of the Golden State, this drought-tolerant, native perennial makes a fine plant for a water-wise container. Its orange, satiny petals often inhabit California mountains, but generally grow just 12 inches high and 1 1/2 feet wide. Ornamental cultivars like 'Sugared Almonds' come in a variety of pastels and fire-red hues.
Sedum 'VooDoo'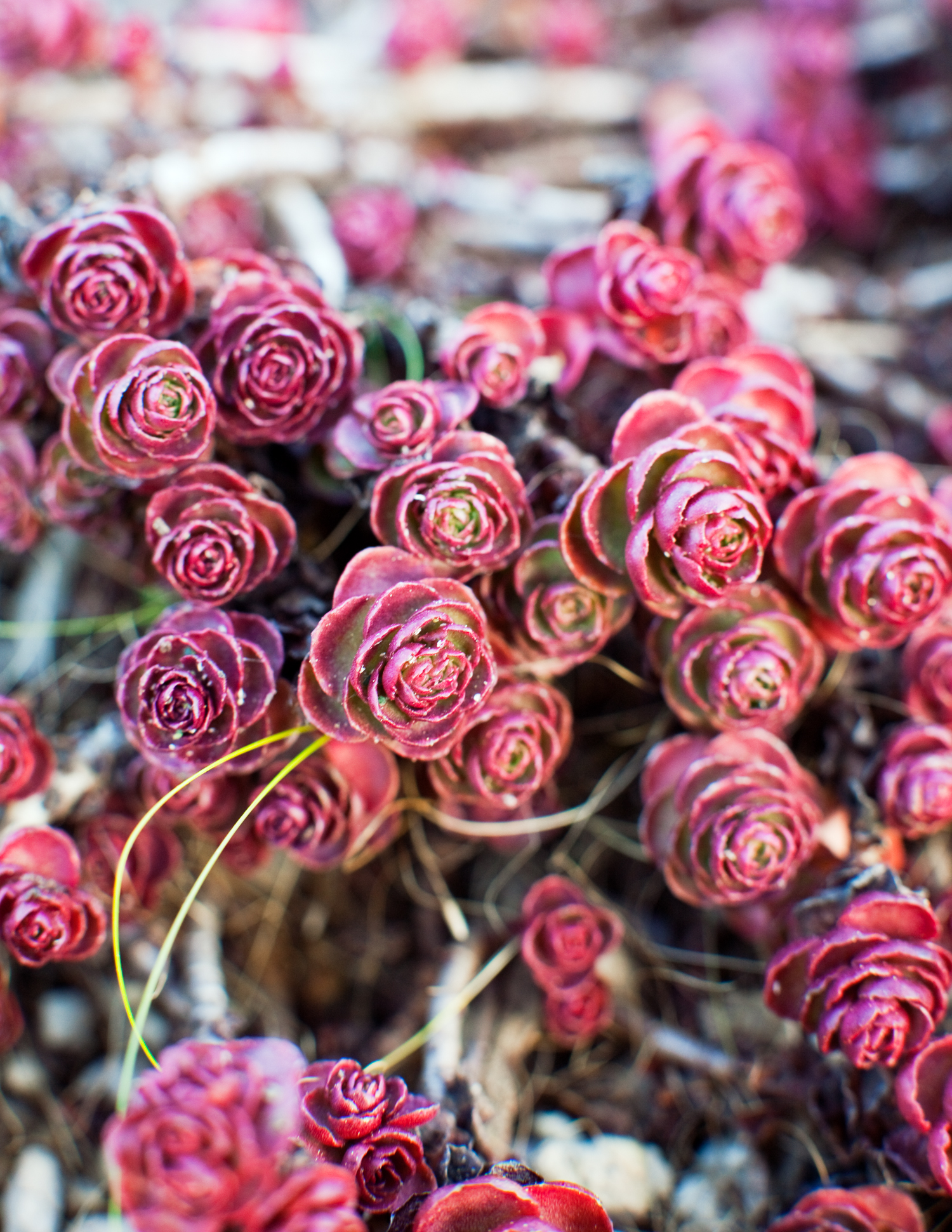 (Sedum spurium 'VooDoo')
Small, rounded burgundy leaves cover this quick-spreading, low water succulent from the Caucasus. Its tiny, reddish flowers bloom in summer and thrive in small spaces. For drought-tolerant containers, try mixing small, creeping plants like this with taller plants like New Zealand flax for a lush look.