Tiny Homes for the Homeless?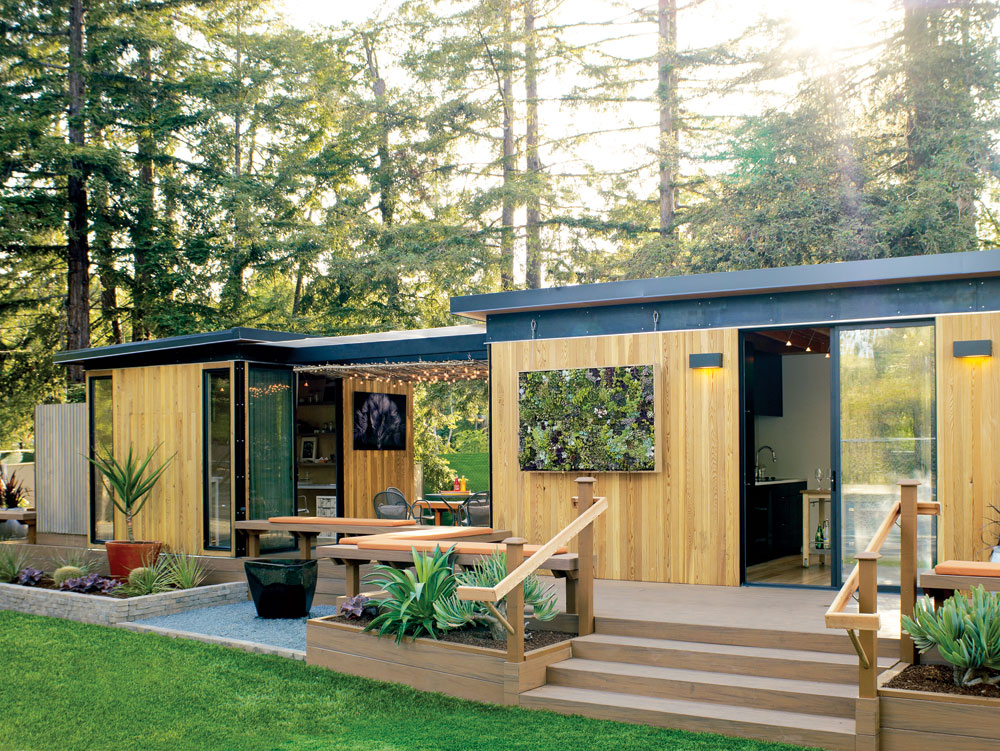 Here at Sunset, we've got a big thing for tiny houses.
For our 2015 Celebration Weekend, we brought a 172-square-foot Tumbleweed Tiny House to our campus to start a dialogue about small space living—and the home sold right off the lot! And that fall, in our Small Space, Big Dreams competition, we discovered dozens of small wonders, including a 160-square-foot house on wheels that has saved its owners thousands in rent.
Tiny house devotees sing praises of going small, claiming that living in a tiny house allows them to live mindfully, consume fewer resources, move more easily, and spend more time outdoors and in their communities.
But could tiny homes also be a solution to homelessness? We hadn't thought of that until we read this Mother Jones article. Two years ago, California-based artist Gregory Kloehn began building really tiny homes (approximately the size of a sofa) for West Oakland residents out of illegally dumped trash. Groups in other cities—from Eugene, Oregon to Olympia, Washington—are also experimenting with tiny homes for the homeless.
Not everyone, however, is jumping on the bandwagon. City officials and neighbors express concern about zoning violations.
What do you think?
---
Read the 2021 Harvest Issue Right Here
Get one year of Sunset—and all kinds of bonuses—for just $24.95. Subscribe now!
Keep Reading: