If life hands you grapefruits… make greyhounds
I took a walk around our test garden to see if we had anything growing that might make a good drink. Crazy, multi-ingredient beverages ar…
I took a walk around our test garden to see if we had anything growing that might make a good drink. Crazy, multi-ingredient beverages are so popular right now, I thought it would be cool if I tried to make one with the help of a little garden inspiration and the stuff we have on the shelves in the test kitchen. We didn't have much fall fruit growing in the garden and I was just about to leave when I saw our grapefruit tree. Some weren't ripe yet, but there were a few orbs that were perfect.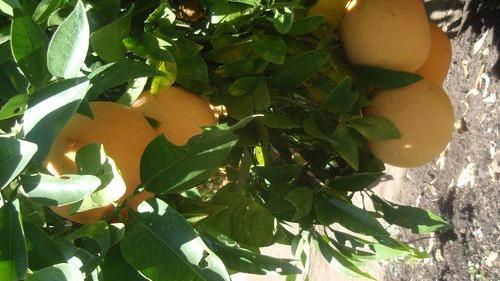 I went back to the kitchen and cut off what seemed like an unusually large amount of pith and got down to some lovely pale pink fruit. I put it into a cocktail shaker with a little sugar, knowing that it wouldn't be as sweet as a ruby grapefruit, and mashed it up. I added some ice and some vodka. I love flavored vodkas and I love everything local. So it was only natural that I would fall in love with Charbay distillery's Ruby Red Grapefruit Vodka. (Charbay is distilled and bottled in Ukiah, CA, which isn't über local, but it's closer than Poland).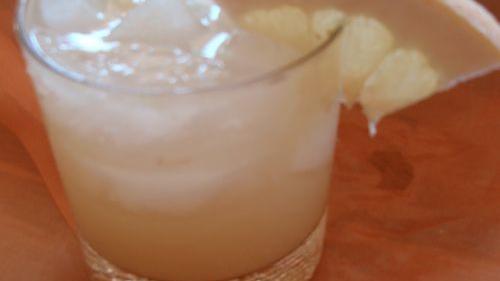 After a quick shake, I poured the drink into a glass to taste it. It was a lovely color but a tad bitter, so I added a little more sugar and tasted again. Simple and delicious just as it was, I didn't want to add anything else. It's a classic drink called a greyhound, but even better because of the special vodka. Next time I'll try some other wacky ingredients and make something bizarre. Or maybe I'll be smitten with the simplicity of another classic cocktail and salt the rim, thus turning my greyhound into a salty dog.
If grapefruits aren't your thing, here are a few other of my favorite cocktails.
Keep Reading: