The Only Rolls You'll Want to Serve at Your Thanksgiving Table—Trust Us
Piles of rolls and beautiful loaves of bread are essential for a Thanksgiving feast. Make plenty so you have extra for sandwiches the next day.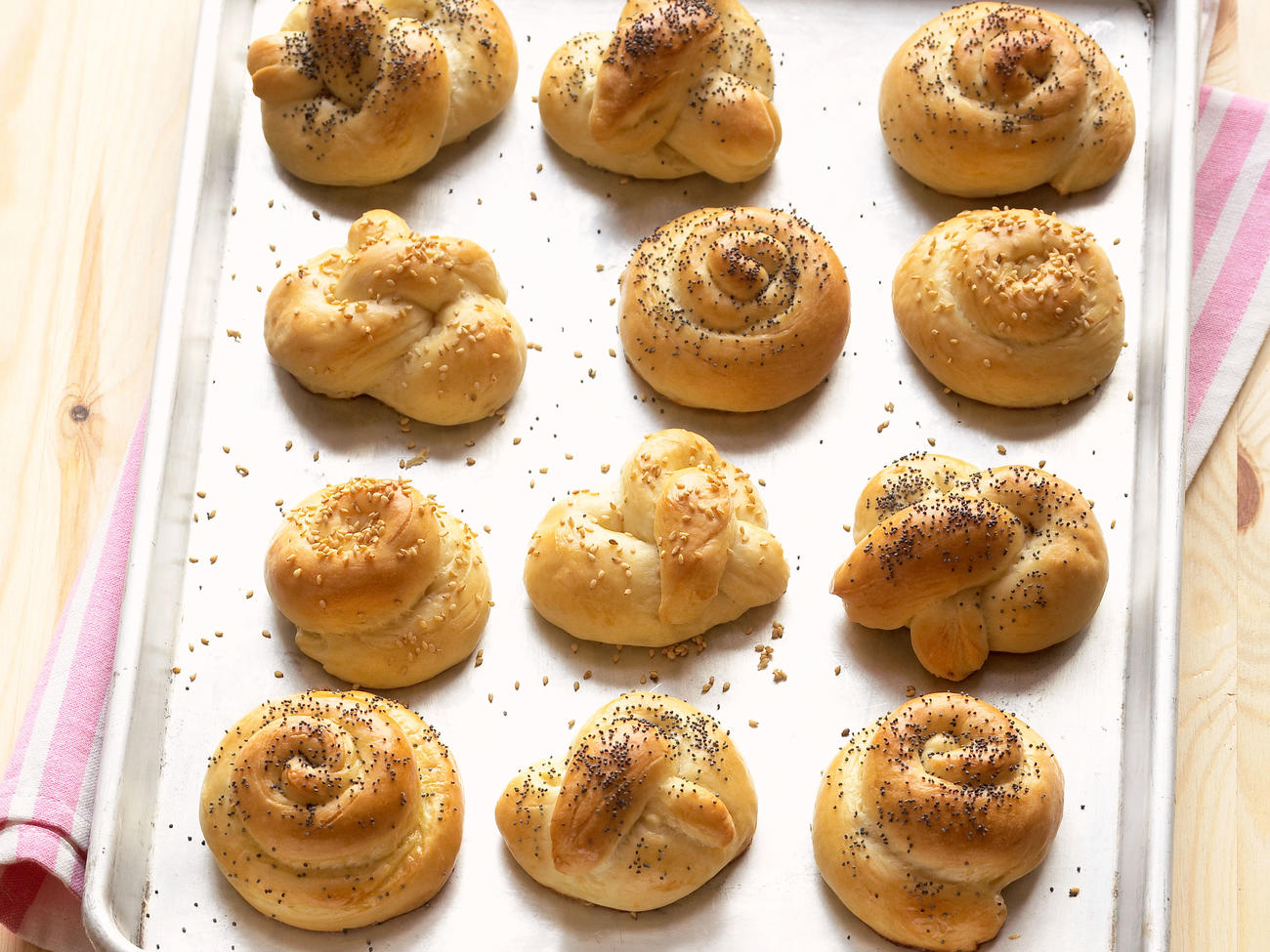 Bread can be one of the most crucial elements at the Thanksgiving table. While rolls or slices from a loaf can seem like carb overload at a meal that probably already includes potatoes and stuffing, they play a key role (if that's the word we're looking for) in leftover management the next day. Try making a turkey sandwich without bread!
You can buy bread, of course. But consider making some this year. It can be done well ahead of time, so you don't need to worry about it as you're madly whipping up gravy and compulsively checking the turkey for doneness on Thanksgiving Day. And if the pandemic has put you off of breadmaking, relax—none of these recipes is as fussy as the sourdough we were all trying to make a few years ago. They don't even all use yeast—at Thanksgiving, cornbread is your time-saving, no-worry friend.
So…will it be classic rolls or an elegant loaf? You really can't go wrong with any of these recipes. It may come down to whether you want a traditional turkey sandwich on sliced bread or sliders made with individual rolls. There is no wrong answer, only good, glutinous solutions.
Favorite Bread and Roll Recipes
---
Search All of Sunset's Recipes
Read the Current Issue Here!
Get one year of Sunset—and all kinds of bonuses—for just $24.95. Subscribe now!
Keep Reading: