Not a Fan of Turkey? Serve One of These Alternatives at Your Holiday Feast Instead
Your meal doesn't have to revolve around a massive turkey that needs hours of tending to; instead center it on a baked ham, garlic shrimp, or roast goose.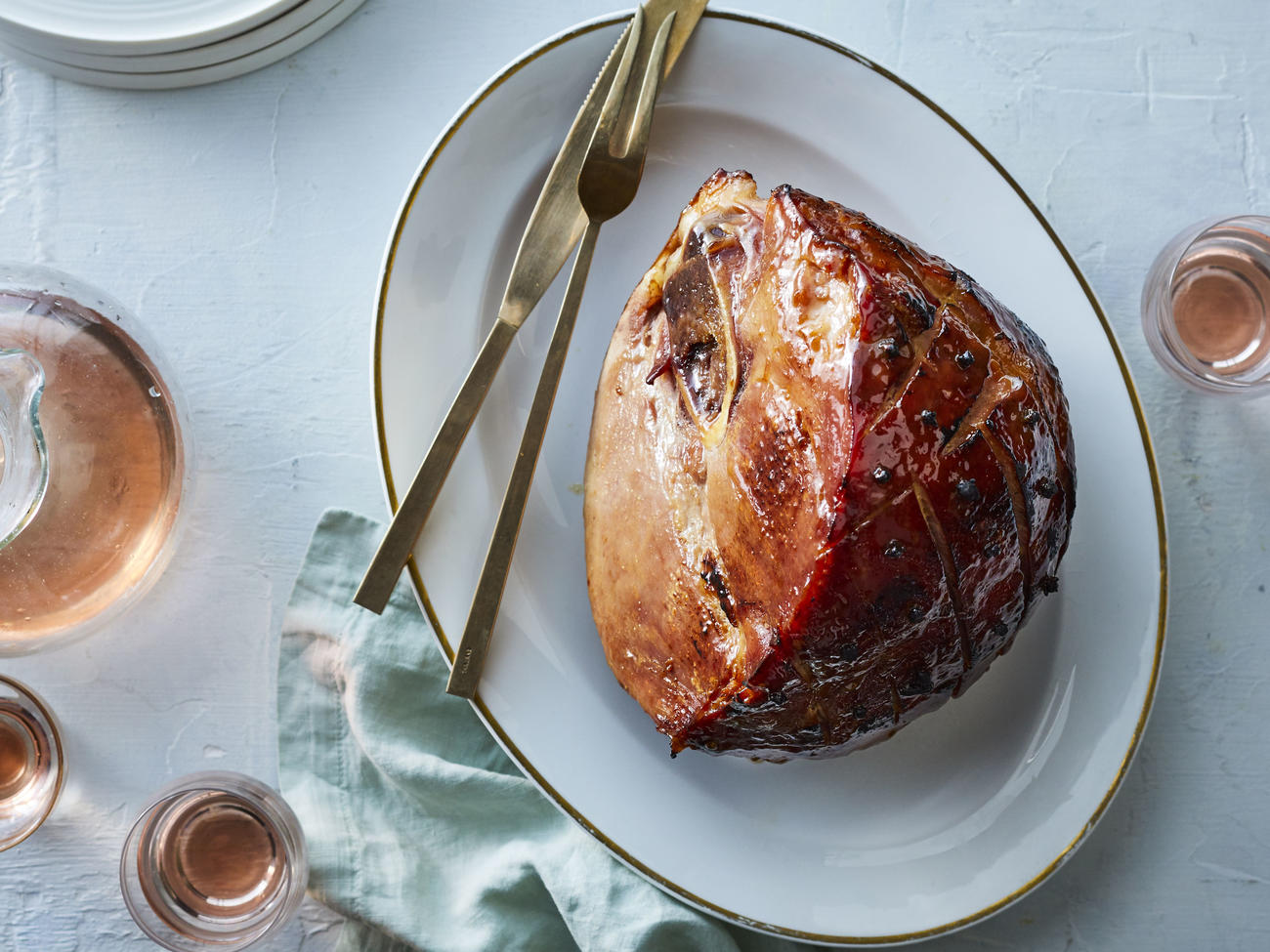 Holiday meals don't have to end with containers overflowing with leftovers and more turkey than anyone can figure out what to do with. For those who are only feeding four or five people, or even just a group of folks who aren't fans of turkey, we've gathered stand-up alternatives to the big bird. 
If you're a fan of classic holiday dishes but don't want to hassle with turning and basting a turkey in the oven all day, serve a classic baked ham. Our recipe combines maple syrup, brown sugar, and dijon in the glaze, which leaves you with a glistening glazed ham that carries a sweetness similar to one decorated with pineapple rings and studded with cherries, though classed up a little.
Make something the pescetarians can dig into that's still decadent like a steamed rockfish in buerre blanc sauce. Instead of wrapping both pieces of fish in the same parchment pack, do each serving separately so they slide easily onto a guest's plate and everyone ends up with a full serving of the buttery white wine sauce. Serve it alongside green beans and roasted potatoes, both of which make great vessels to swipe up leftover sauce from the fish. 
For a new take on a French classic, try our recipe for white wine coq au vin, filled with veggies and fresh herbs in a rich stock enhanced by a couple of cups of Chardonnay.
Take your main course one step closer to turkey and prepare an entire roast goose, which yields a serving amount closer to that of a roast chicken than a whole turkey, so leftovers won't be too much of a worry.
However you choose to set the table this year for your holiday meal, use these recipes to ensure everyone leaves full and satisfied.
Alternative Dishes to Try
---
Search All of Sunset's Recipes
Read the Current Issue Here!
Get one year of Sunset—and all kinds of bonuses—for just $24.95. Subscribe now!
Keep Reading: