A New Kind of Tourism in Joshua Tree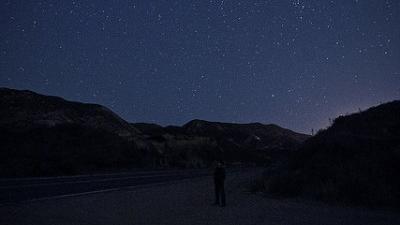 Visit one of the darkest skies in America.
It appears that Landers, California (population, tiny) near Joshua Tree in the Mojave Desert is all set up for a little celestial tourism. Most recently, it was a star party for the Perseid meteor showers.
Landers' biggest selling feature? Lack of artificial lighting to interfere with dark skies. Sure, yeah, that's cool. But the Integratron, a 38-foot wooden dome that's part sci-fi contraption, part New Age rejuvenation machine, is a pretty big show stealer.
Dreamed up by aeronautical engineer and UFO nut, George Van Tassel (legend has that extraterrestrials provided him with the geometric design), the interior is a sound bath, where quartz crystal singing bowls "keyed to the energy centers of the body" play while visitors relax on the floor. You can have a go at this for a 60-minute session.
Where else in the world can you get a sound bath? Please let us know.
---
Read the 2021 Harvest Issue Right Here
Get one year of Sunset—and all kinds of bonuses—for just $24.95. Subscribe now!
Keep Reading: