Escape to Salt Spring Island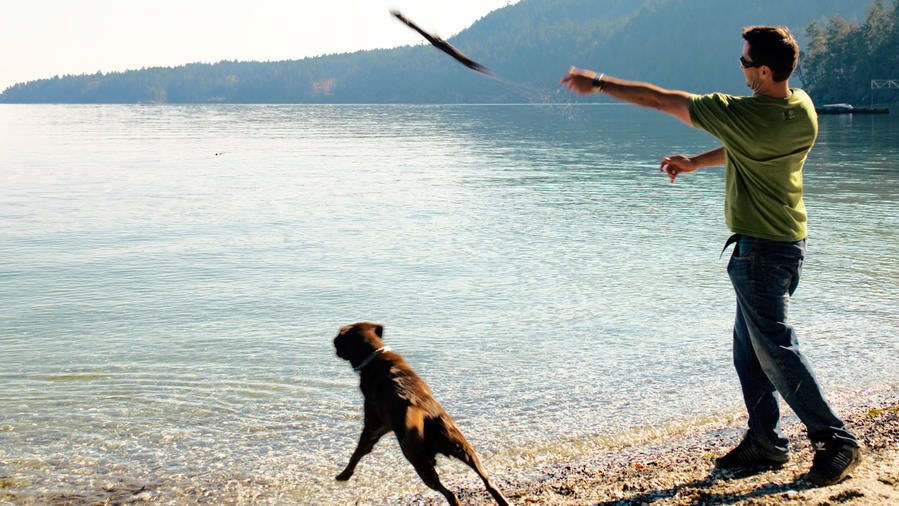 Leave your worries behind as you enjoy the beach and the local offerings
It could be because your iPhone stops working. Or because it's been drizzling for days. Or because this woodsy, lush land—home to farmers and fishermen, artists, and, uh, nudists—feels a little '60s. But when you set foot on Salt Spring Island, suddenly you have time to read an entire book ​on the back porch or nap on a rocky beach.
Get out on the water: In September, when the sun is out, Salt Spring is one pretty place to paddle. Evergreen-spiked mountains are all around, seals surface every few minutes, and purple seastars cling to rocky shores. Rent a kayak at Island Escapades (from $68 U.S.; islandescapades.com) and pull up to the white-sand Chocolate Beach for a picnic or a dunk in the chilly, turquoise-clear water. You can also swim at Beddis Beach and rocky Southy Point.
Take a drive with no destination in mind: Before there were food trucks, there were farmstands—those roadside stops you just happen upon and can't help but pull over for. Within two minutes of leaving Fulford Harbour on Fulford-Ganges Road, you'll spy your first hand-scrawled sign: Farm-fresh eggs! Another quarter-mile: Organic jam. More eggs. And then things start to get a little crazy: Kale chips! …  Gluten-free cookies … Live poultry swap! And so on.
If you want to explore the 30-plus art studios scattered around the island, pick up a free Salt Spring Studio Tour Map (saltspringstudiotour.com) and lazily cruise  from pottery stand to woodworking shop to gallery.
Catch your own dinner: You can saunter down to the dock and buy halibut, cod, or live crabs straight off the boat, but it's even better to catch your own. Fishing charters—which end up doubling as whale-watching and sunset tours—leave from Ganges Harbour; Silver Spoon Charters (from $418 U.S. for half-day for 2; fishsaltspring.com) is good for newbies. For a total immersion course, guests of Hastings House Hotel can book a Dungeness crabbing expedition with a salty island fisherman and learn the tricks of the trade (pulling traps, throwing back females to breed), plus how to cook up the catch. From $1,335 U.S. for 2 for 2 nights, including room, breakfast, crabbing trip, and 4-course dinner; hastingshouse.com
Harvest and cook on the farm: Michael Ableman, Jeanne Marie Herman, and Mara ​Jernigan—longtime leaders in the organic farming and Slow Food scenes—have joined together on Foxglove Farm's 120 blissful acres to run a culinary boot camp. Learn to make fresh tagliatelle by hand; top pizza with just-picked eggplant and heirloom tomatoes and bake in the wood-fired oven; bone a free-range chicken; and forage for mushrooms—then sleep like ​a baby. Sep 20–25; ​$2,082 U.S., including room and meals; ​marajernigan.com
Meet the locals: Waterfront Centennial Park is the place to be on Saturdays, when island artists pour into Ganges for the Saturday Market (8:30–4; saltspringmarket.com), selling whittled wooden toys, ceramic bowls, and all things gluten-free. Stop by the Salt Spring Island Bread Company stall for fresh loaves and spicy pizza breads from flour-dusted owner Heather Campbell, aka the Bread Lady. On weekdays, she sells them hot off the racks at her window-walled hilltop studio. Wed–Fri; 251 Forest Ridge Rd.; 250/653-4809.
Getting there: Take the 35-minute Swartz Bay ferry from Victoria, B.C., to Fulford Harbour ($11 U.S./person, $32 U.S./vehicle; bcferries.com). Saltspring Air flies from Vancouver, B.C.; Kenmore Air flies from Seattle.
Where to stay: Foxglove Farm has three simple but cozy accommodations, including an 1880s log house ​with a claw-foot tub and hand-stitched quilts. From $104 U.S., log house $285 U.S. (3-night minimum); foxglovefarmbc.ca
Forget booking six months ahead for that waterfront campsite. Ruckle Provincial Park has 8 first-come, first-served car sites and 78 walk-ins. $19 U.S.; env.gov.bc.ca
An English-style manor on a grassy harbor-front lawn, Hastings House Hotel is the sort of spot where you can spend the day lazing in an Adirondack chair, chitchatting with the sheep, or strolling the gardens and woodsy sculpture trail. A picnic hamper of warm muffins greets you at your doorstep in the morning; afternoon, of course, is teatime. From $308 U.S.; 2-night minimum; hastingshouse.com