Best Burgers in San Francisco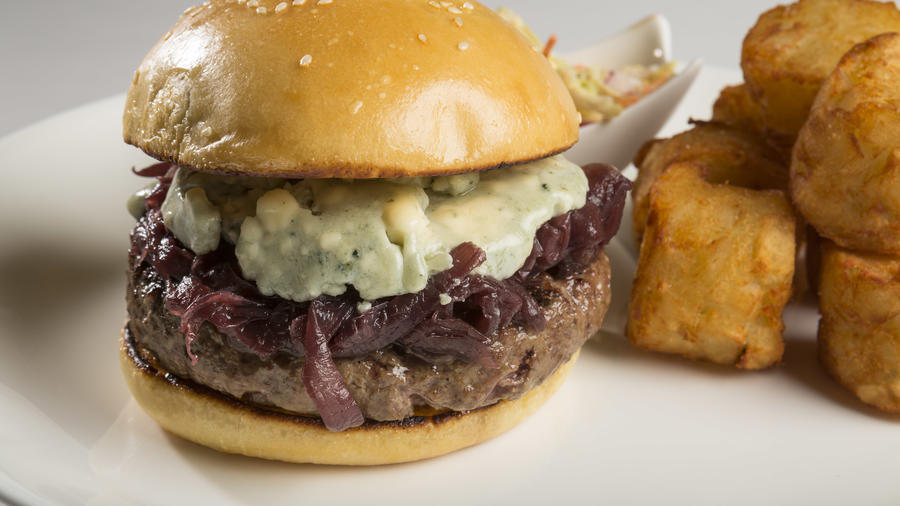 Our favorite burgers in the City by the Bay
What's not to love about a fresh, delicious burger? Whether it's a classic version with melty cheese, lettuce, and tomato, or a new take with inventive toppings and sauces, that juicy patty on a toasty bun is hard to resist. Here are 6 burgers in San Francisco you should be crushing A.S.A.P.:
The burger at Cafe du Nord is as classic as the restaurant—which has been serving San Francisco almost continuously since 1907—with sharp cheddar, lettuce, pickles, and secret sauce, plus a side of fries.
Hamburger and potato tots, One Market
One Market's hamburger and potato tots, prepared with sweet onions, coleslaw, port Dijon, and Point Reyes blue cheese—the Best Cheese/Dairy Product at the Fancy Food Show in Washington, D.C.—is the epitome of a power lunch.
Fog City burger and fries, Fog City
A reimagined version of a historic destination, Fog City delivers food that strikes that same traditional yet updated balance, featuring a burger topped with smoked tomato aioli, housemade American cheese, tomato, onion, and dill pickle on a brioche bun.
Keep Reading: