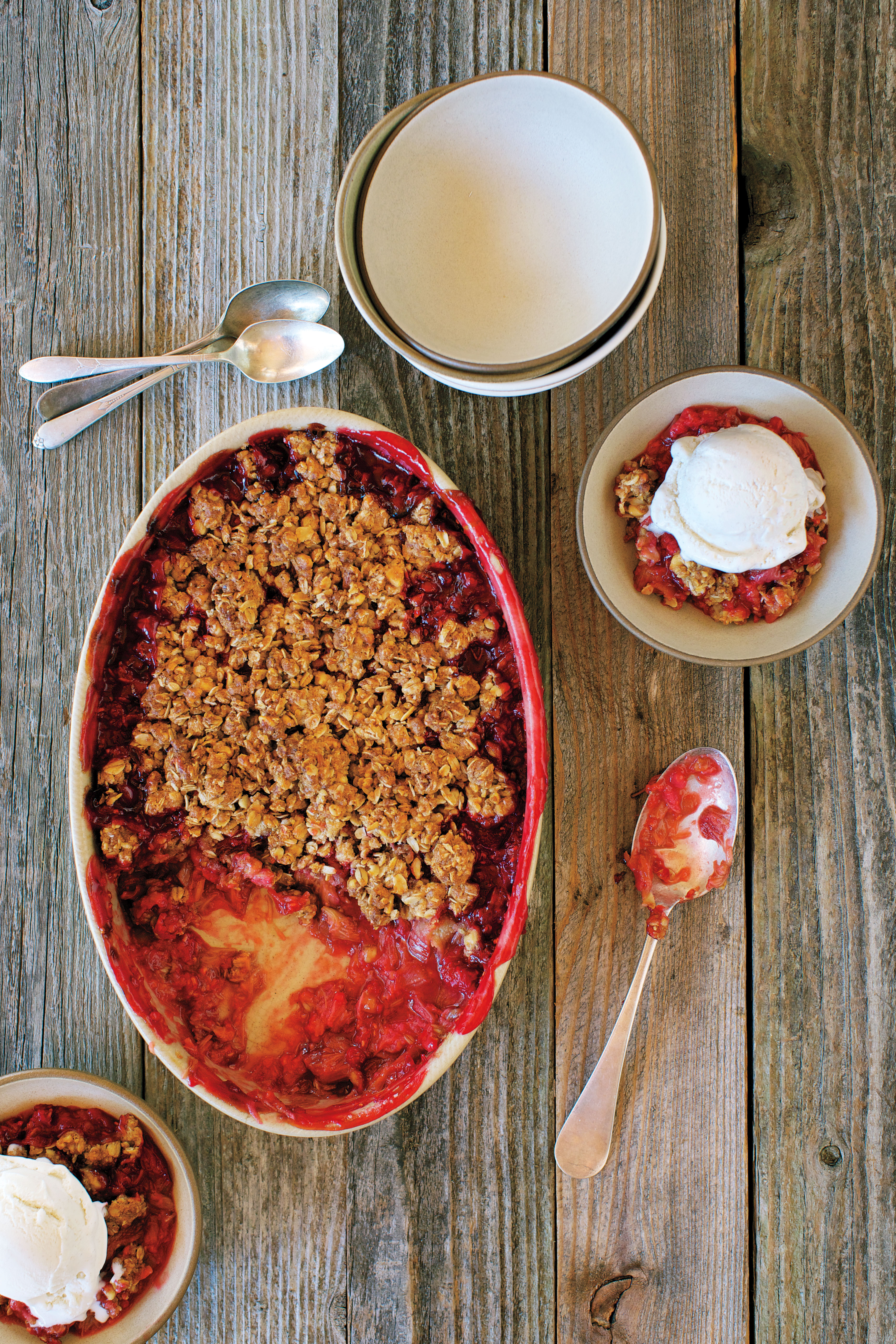 The irresistible buttery, spiced oat topping and perfect balance of sweet to tart in the fruity filling make this a recipe we reach for every summer. Carolyn Beth Weil, author of Williams-Sonoma Pie & Tart (Simon & Schuster, 2003), created it for Sunset years ago. Serve this fresh raspberry-rhubarb crisp with lightly sweetened softly whipped cream or vanilla ice cream.
How to Make It
Step 1
1
Preheat oven to 350°. Combine oats, flour, walnuts, brown sugar, cinnamon, ginger, and salt in a large bowl. With your fingers, rub butter into oat mixture until blended and coarse lumps form. Cover and chill.
Step 2
2
Combine granulated sugar and cornstarch in another large bowl. Add raspberries and rhubarb and toss gently to combine with cornstarch mixture. Pour into a shallow 2- to 3-qt. baking dish and sprinkle evenly with topping.
Step 3
3
Bake crisp until topping is golden brown and fruit is bubbling, about 45 minutes. Serve warm or at room temperature, with ice cream.
Search All of Sunset's Recipes