Make an Outdoor Chandelier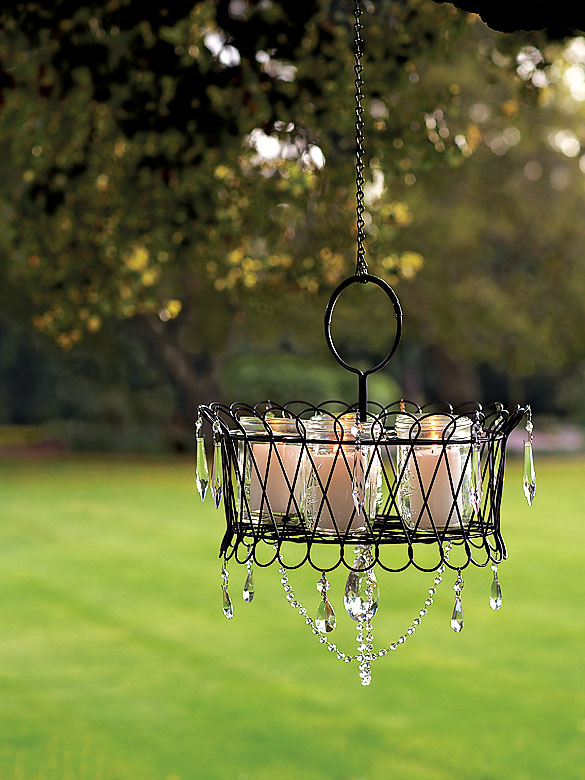 Start with a wire basket, add some baubles and candles, and you've got romantic outdoor lighting
Create an enchanting retreat in a corner of your yard with an outdoor chandelier you can make in an hour. All you need is a wire basket, a few jam jars, and some pretty crystals.
Pick out a wire basket with a handle and a flat base. (We've seen them in home and garden shops such as Crate & Barrel, online auctions, and thrift stores.) It's great to find one designed to hold glassware or small pots―the built-in partitions will hold your jars in place.
Then hang crystals from the base and top; for a real Cinderella look, loop two strands of glass beads across the bottom. Seattle's Swanky Nest (425/432-4893) has a great selection of baubles.
Attach your outdoor chandelier to a patio roof or tree with a length of matching chain (or use a metal plant hanger). When you're seated, it should float just above eye level.
Pop tea lights or votives into the jars, light the candles, and enjoy the glow.
Keep Reading: