Ask the Expert: Jereme Koehler on financing a home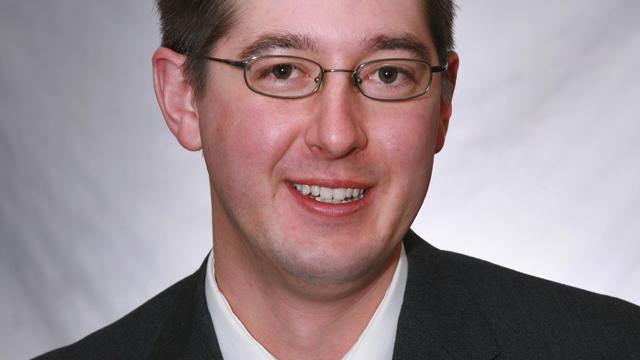 We asked Jereme Koehler, Vice President of Mortgage Operations at FirstBank, for his expert advice on financing a home.
We asked Jereme Koehler, Vice President of Mortgage Operations at FirstBank, for his expert advice on financing a home.
I want to start looking for a starter home—one I'll stay in for about five years. Does it make more sense for me to look for a fixed-rate or adjustable-rate mortgage? —Andrea Chilton, Boulder, COWith your scenario, I think that an adjustable-rate mortgage or what we call a fixed initial rate mortgage makes a lot of sense. Our fixed initial rate mortgages have a fixed interest rate for five or seven years, which matches the time that you plan on being in your first home. These loans have a lower interest rate during their initial fixed period than the interest rate you would receive from a fixed-rate loan. This will give you a lower payment during the time that you will be in the home and give you more money to save for your next home purchase. A key potential pitfall to look out for when obtaining a fixed initial rate mortgage is what the yearly and lifetime interest rate adjustment caps are for the loan. You should only get into adjustable-rate loans that have reasonable rate caps. For example, FirstBank's FIRM 5/30 has a 2% maximum initial adjustment, 2% maximum annual adjustment, and a 5% maximum lifetime adjustment. If you don't have these rate caps, your payments could go up drastically at any time after the initial fixed period. Another benefit of fixed initial rate mortgages with FirstBank is the flexibility in underwriting that you receive verses a fixed-rate product.
I want to remodel my kitchen and a friend told me she got some cash for a similar project by refinancing her home. How does that work? —Diane Levinson, Alameda, CAIt sounds like your friend did a cash-out refinance of their home. This is done when someone decides to take "cash out" of the equity they have in their home and add it to their current loan amount. This will allow you to get the money that you need to remodel your kitchen but it will also increase the dollar amount of your mortgage and your payment. You can always contact an officer at FirstBank who can help give you an idea of the current value of your home and answer any additional questions that you have. This will allow you to see if you can get enough "cash out" to do the remodel that you want done on your kitchen. The officer can also go over any other option that you may have to get money out of you home to remodel your kitchen.
My wife and I are ready to buy our first home and are super excited. What qualifications do we need to get a good rate nowadays? Should we have more than 20% saved for our down payment? And how long does it take to get pre-approved? —Troy Peters, Phoenix, AZThe most important thing to understand is your credit score. A higher credit score will often times allow you to get a better rate. A good place to obtain a free credit report is AnnualCreditReport.com. This will help you to get a good understanding of where your credit stands and if there is anything that you need to do to try to improve your score. You don't necessarily need to save more than 20% for your down payment. However, the more you have to put towards the down payment the lower your monthly payment will be and in certain situations it can also lower your rate. You may also want to put less than 20% down so that you can have some extra money in case of an emergency or if you have other things that you want to buy for your home. This will cause you to have private mortgage insurance which would increase your payment but it would allow you to keep more of your cash for other things. FirstBank has programs where your down payment can be as little as 3%-5% of the home's value. Give your local FirstBank a call and they can get you in touch with an officer who is a decision maker that can typically give you a pre-approval the same day or within 24-48 hours. An important thing to know is the more documentation that you can provide upfront the better. I would recommend bringing in your most recent paystubs that cover a 30 day period, 2 years worth of personal tax returns and W2s, and 2 months worth of your asset account statements. If you happen to be self-employed then I would bring in 2 years of personal and business tax returns.
Keep Reading: