Photo courtesy of Garrett Wade
Make your favorite green thumb's holiday merry and bright with these thoughtful gifts
We only recommend things we love. If you buy something through our site, we might earn a commission.
Do you have any plant lovers on your holiday shopping list? Finding gifts for gardeners (especially in the winter) doesn't have to be a chore—we asked our favorite green thumbs what's on their wish list, and these are the gifts that gardeners really want.
Audubon Society Membership 
Photo by Gene McDaniel / Getty Images
Give the gift of ornithologic curiosity AND support bird habitat with a year membership to the Audubon Society. There are chapters all over the country, and membership comes with not just a subscription to Audubon magazine, but also invitations to local birding events like the Christmas Bird Count and volunteer opportunities. 
DIY Bitters Kits
Photo courtesy of High Desert Botanicals
Looking for gift for gardeners who like a little tipple? Crafty cocktail and custom mocktail-lovers will be able to dabble with their own herbal alchemy using these Bitters Kits from High Desert Botanicals. Sets come in a range of herbs and packages for making specific types of bitters, or get them suited to the cocktails your gift recipient loves most—the Tiki set even comes with its own mugs and paper umbrellas.
A Garden Can Be Anywhere by Lauri Kranz (Abrams Books)
Photo courtesy of Abrams Publishing
One of the best garden books of the year, A Garden Can Be Anywhere is a helpful guide for gardeners of all skill levels, written by vegetable gardener to the stars Lauri Kranz. The book's title says it all—a garden can be anywhere—and once you see the gorgeous, inspiring photos, you'll be convinced to put that claim to the test. 
Mason Bee Castle
Photo courtesy of West Coast Seeds
One of the biggest heartbreaks of hosting mason bees in your garden is when you've discovered that the tubes holding the baby bees have been pulled out and chomped by squirrels or raccoons. This design keeps the bees safe from predators, while still being easy to clean. And it's cute as heck!
Handmade Ceramic Egg Trays
Photo courtesy of Claylicious
Anyone who keeps a few pet chickens knows the feeling: you end up with all these beautiful eggs, and then what're you going to do, put them in crummy paper egg cartons? Poppycock! Those eggs belong in a pretty (and permanent) egg tray, and these ones—each slightly unique—are made by an independent artist living in California. Backyard chicken keepers will rejoice to finally have a tray befitting their ladies' hard work. 
Traditional Japanese Garden and Kitchen Tools 
Photo courtesy of Suzuki-ya Tool
Even when mundanely pulling weeds or doing arduous labor, it's impossible to not feel more centered and zen when holding beautiful, hand-crafted tools. Berkeley-based and Japanese-American-owned, Suzuki-ya uses traditional techniques to make gorgeous tools and gifts for gardeners, cooks, and woodworkers (they even make scissors!).  
Chef Gardens – Asian Vegetable Seed Sets
Photo by scisettialfio / Getty Images
There's so much more to grow during the cool season than kale and broccoli—these Asian vegetable seeds from Kitazawa can be grown in the spring throughout the West, and might just give the lucky gardener on your list a culinary inspiration as well. 
A Chicken in Every Yard by Robert and Hannah Litt (Penguin Random House Publishing) 
Photo courtesy of Ten Speed Press
Whether you're new at keeping backyard chickens or an old pro at poultry farming, this book is a helpful resource for everything from setting up a coop, choosing the right breeds, raising chicks, and troubleshooting problems. 
Organic Mushroom Growing Kit 
Photo courtesy of Back the the Roots
The perfect gift for gardeners and cooks alike, Back to the Roots' organic mushroom kit has everything you need to grow delicious fungi right in your kitchen in just a week and a half. It makes a great gift for kids, too (even if they won't actually eat mushrooms). Choose from pearl or pink oyster mushroom, or get a two-pack and grow both.
Bonus: Use discount code SUNSET20 at checkout to take 20% off a mushroom kit.
Seed-Embedded Papers
Photo courtesy of Bloomin'
Made of recycled paper and flower seeds, these gifts are perfect for gardeners who favor the gentle art of handwritten correspondence. The cards and stationery can be planted right in the soil, where they'll grow and bloom—a lovely reminder of the card-sender. The seed bombs allow the guerilla gardeners on your list to low-key subvert the dominant paradigm with flowers. 
Self Watering Pots 
Forgetful plant parents, houseplant owners who can never seem to get the watering right, or those who travel a lot will be delighted to receive these elegant and ingenuitive self-watering pots by Swedish designer Nils Plöjel. They come in three different sizes and go with pretty much any decor. 
Carnivorous Plant-of-the-Month Subscription
Photo by dragana991 / Getty Images
These Portland-based carnivorous plant growers have been in the business for decades, and it shows. Their carnivorous plant subscription is a great way to begin a collection of insect-eating plants, suited to any environment and experience level. We love the variety of plants on offer and the support for troubleshooting. 
Tri-Pots
If you really love your houseplants, give them a home as beautiful as they are with these gorgeous Danish-designed (and Japanese-influenced) art pots by Arhoj. These pots prove that even an object as mundane as a flowerpot can be chic. The hanging pots are just as stunning, adding a touch of whimsy to any space.
Gardening Gloves + Tote Designed by Portland Artist
Photo courtesy of Womanswork
Rather than just being smaller versions of mens' gloves, Womanswork gloves were created specifically to fit women's hands. Their newest pattern was designed by Portland artist Kate Blairstone, with a cheery rose and dahlia pattern. Pull-strings keep the gloves fitting snugly to keep out dirt and bugs. 
Gardening Hip Apron
Photo courtesy of Garrett Wade
If you're looking for an industrial-strength gardening apron that can hold tools and bulbs and look good doing it, the gardening apron from Garret Wade is your new favorite accessory. The kangaroo pouch-style apron closes with a backpack clip in the back and stretches to accommodate a full harvest. Best of all, it's machine-washable.
Seeds in Beautiful Hand-Printed Packets
Photo courtesy of Little River Cooperative
The spectacular botanical art on these seed packets make these vegetable and flower seeds wonderful gifts for gardeners who appreciate aesthetic details. The seeds by this Florida-based company are mostly suited to growing in humid climates (including some Southeast Asian vegetables), but we're in love with the hand-printed envelopes themselves, designed and silk screened by L.A.-based artist Jesse Levison. Speaking of beautifully illustrated seed packets we love, Native Ideals is based in Montana; their native wildflower mixes are specially formulated for low-maintenance gardening, deer-resistance, and pollinators of the Intermountain West. 
Pacific Northwest-Scented Candles
Photo courtesy of Broken Top Candle Company
People craving the smell of the Pacific Northwest coast will love Bend, Oregon-based Broken Top Candle Company's candle, with its subtle damp scents of cucumber and violet with hints of bright bergamot; their seasonal scents include a conifer-rich Christmas Tree, White Birch, Cranberry-Orange, and Tumolo Cider. Penrose Candles' Oregon-scented candle travel sets, available from Tender Loving Empire, cover the essence of the entire West: coast, high desert, and valley. 
CBD-Infused Himalayan Bath Soak
Photo courtesy of Fine Healing Goods
Don't forget to include gifts for gardeners with sore muscles! The hemp-infused bath salts from Fine Healing Goods smell like the West Coast—almond, eucalyptus, orange, and basil— and will soothe even the most aching muscles (we tested them after spending a full day of planting bulbs and these bath salts really work wonders). They're made by a small woman-owned business in Austin, but their certified organic cannabis farm and GMP-certified lab are based in Colorado.
DANI Naturals Hand Lotion
Photo courtesy of DANI Naturals
Made in Bend, Oregon, these small-batch lotions all smell scrumptious: lemongrass-lavender, grapefruit-ginger, and bergamot-bamboo will all have you smelling like a dream while protecting your skin from the harsh high desert air.
Kokedama Kit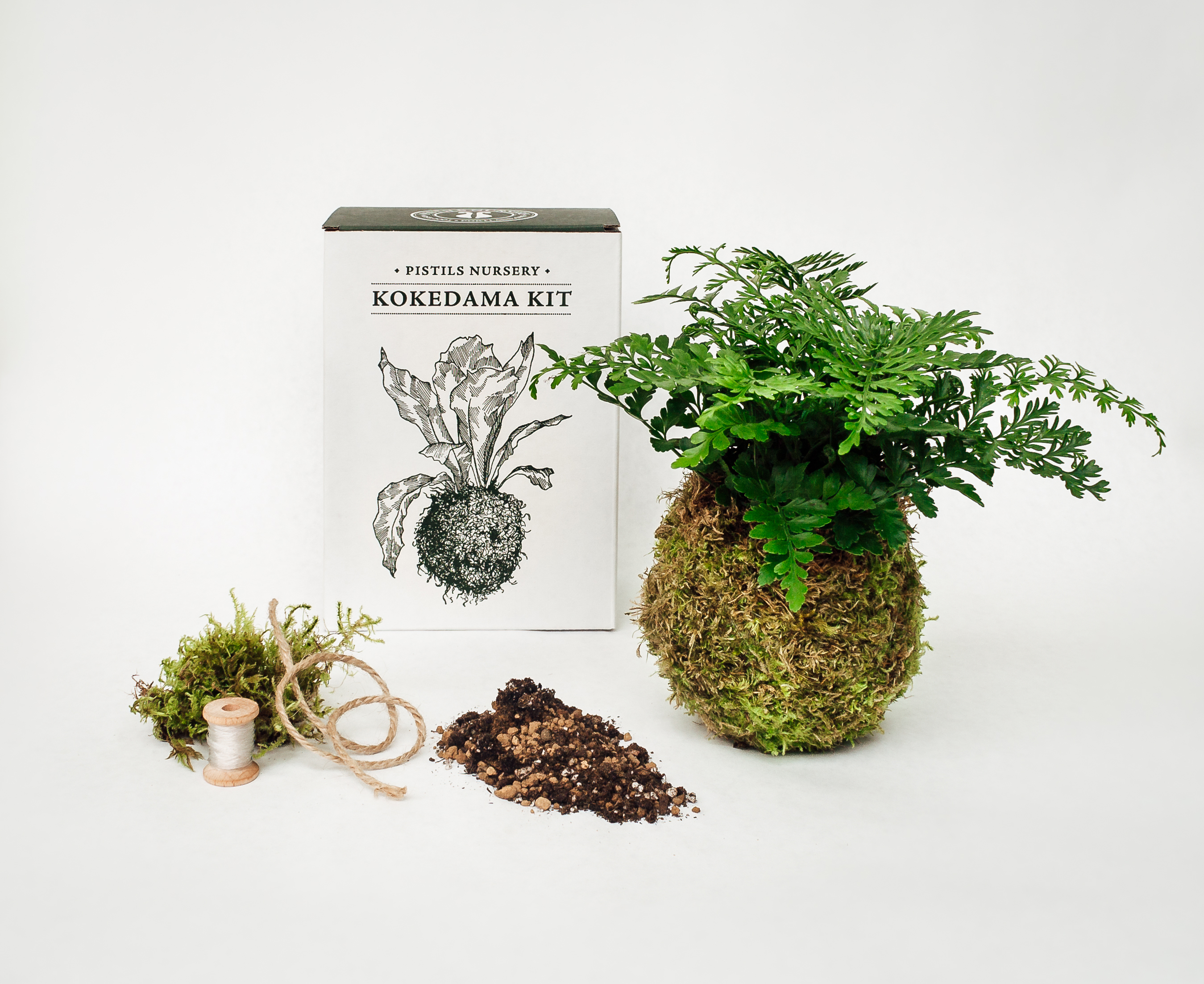 This kit from Pistils Nursery has all the components for you to make your very own kokedama garden, including a 4-inch plant. Kokedama, a traditional bonsai discipline, involves binding a plant's roots into a sphere made of moss and clay. It makes for a fantastic indoor gardening project.
Wood Planter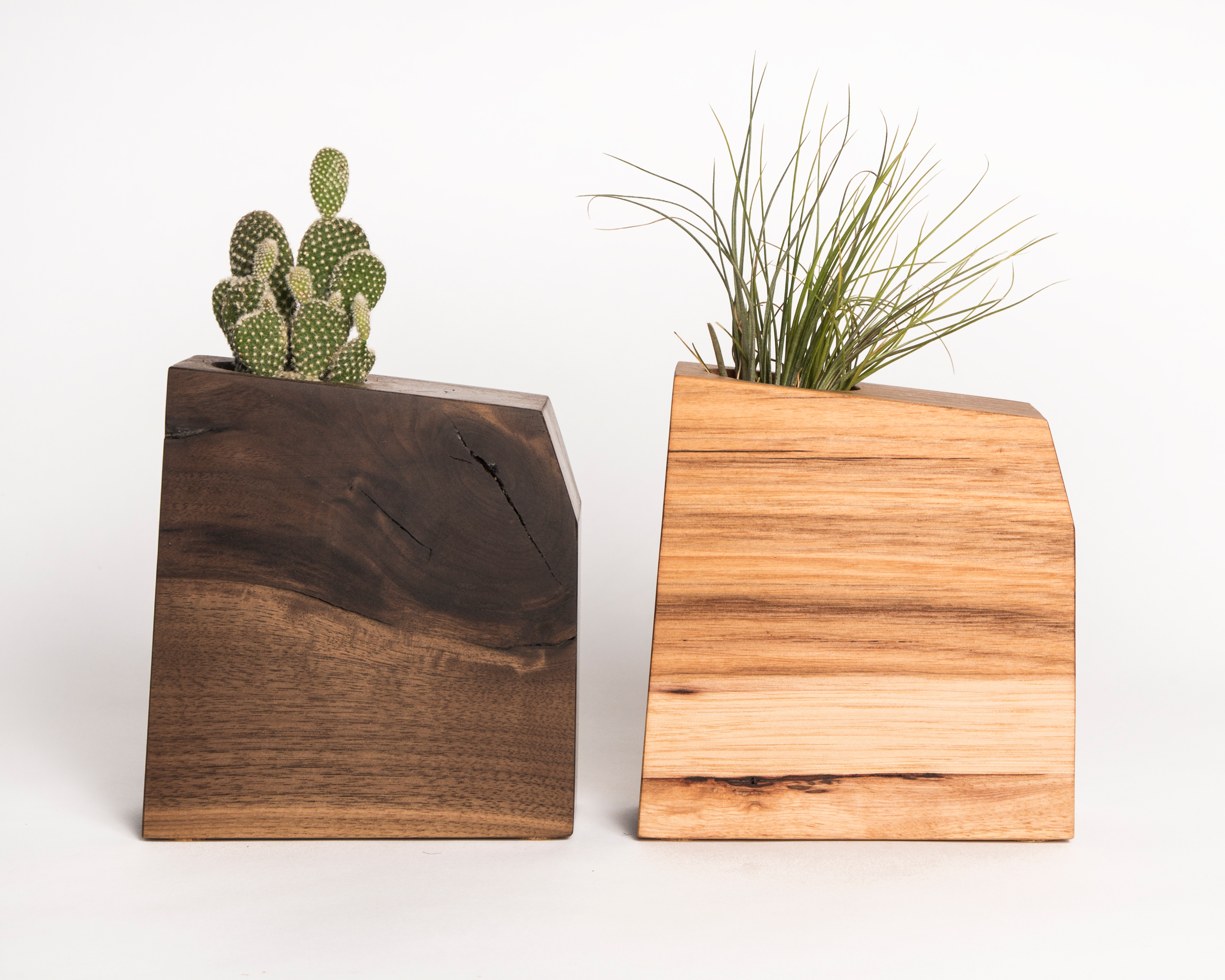 We love the sturdiness of these thick wooden planters, paired with the daintiness of a succulent or air plant. Vessels come with a small glass planter and rocks for drainage and top dressing. Each planter is made to order and one-of-a-kind.
Ceramic Composter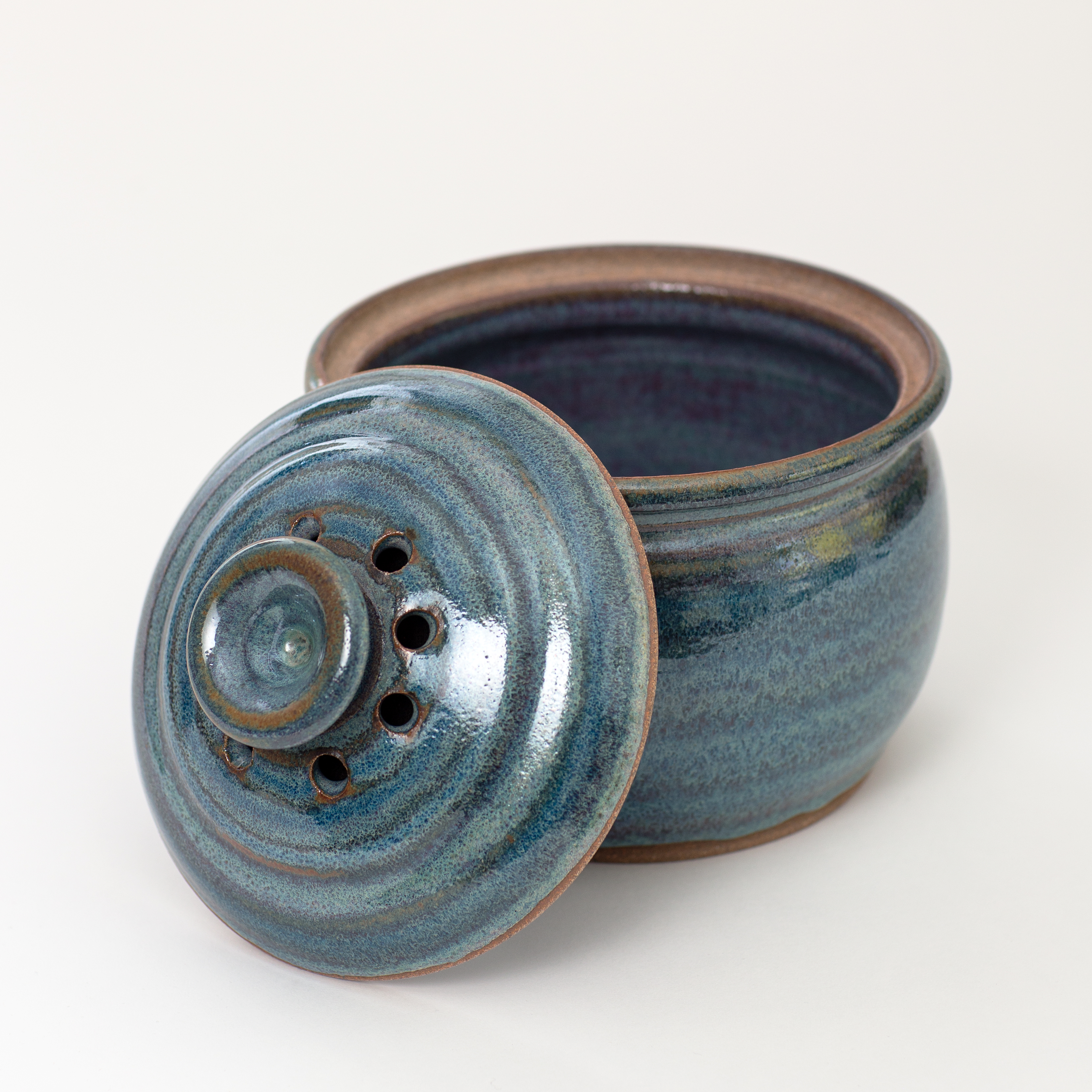 This one-of-a-kind compost container, hand-thrown in Salem, Oregon, is an elegant alternative to industrial-looking versions.
Scatter Garden Seeds
These easy-growing California "Native Orange" poppies from Renee's Garden, in the Santa Cruz Mountains, are recommended for vibrant color. And, of course, they're heat- and drought-friendly. One canister should brighten at least 600 square feet of ground for weeks.
Green Carry-All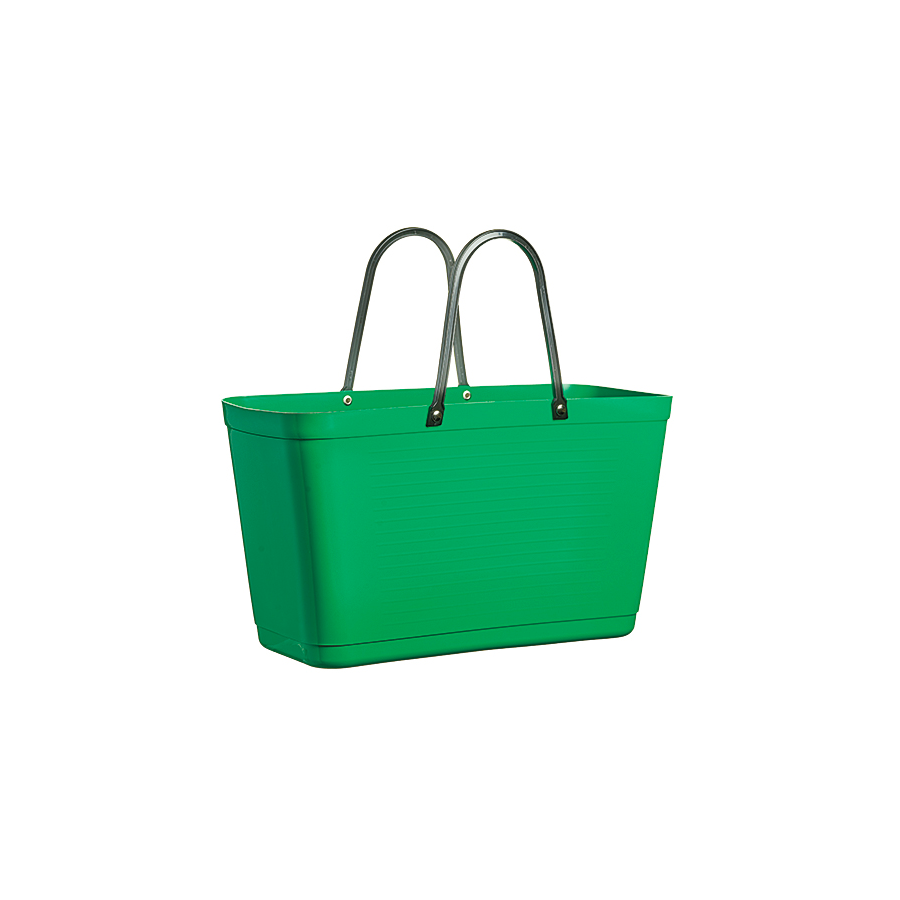 Farmers' market hauls and overflowing harvests are no match for this deep, easy-to-carry tote that's perfect for use in the garden or for filling up with groceries. The renewable sugarcane-based plastic wipes clean easily and can be recycled at the end of its life.
Birdhouse Kit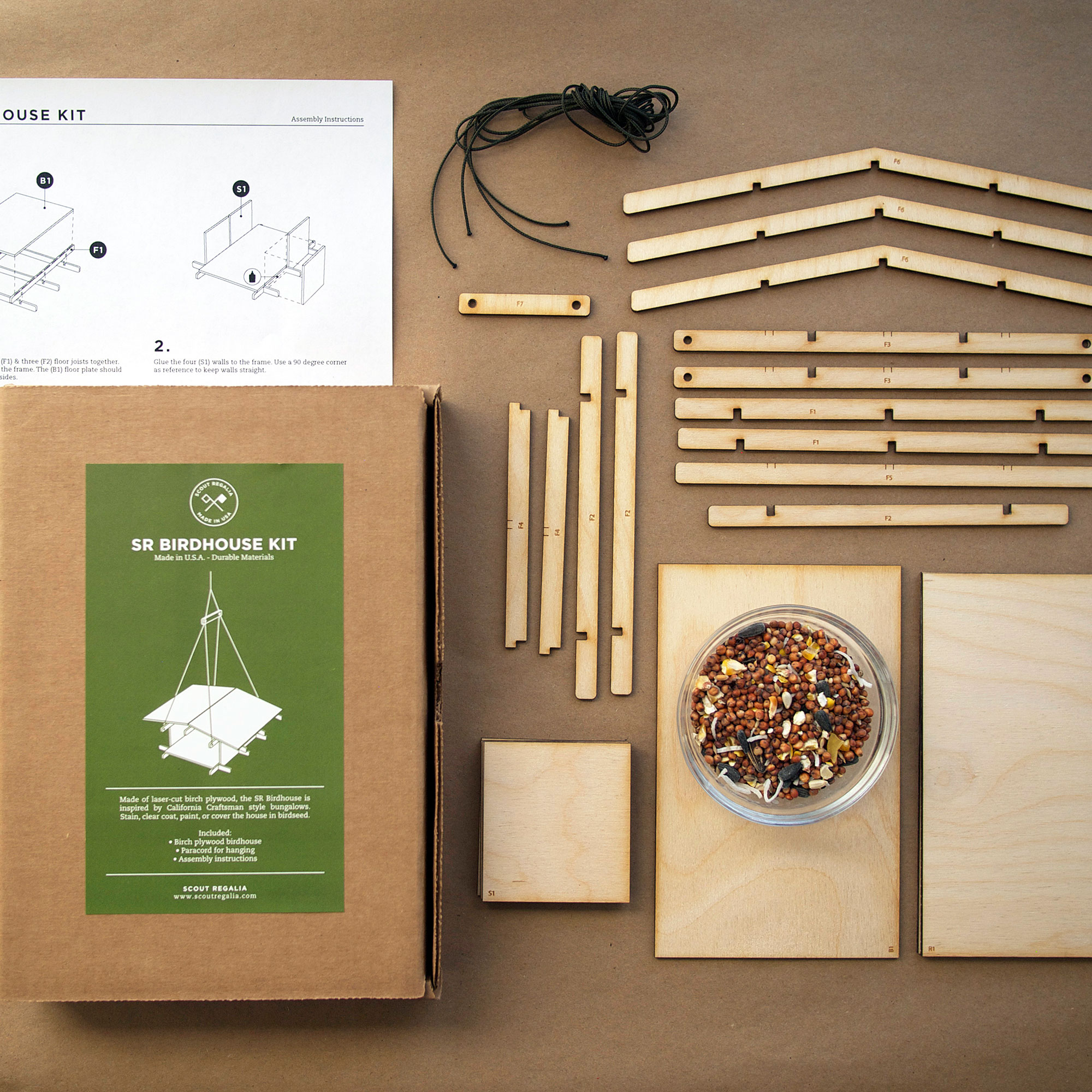 Inspired by California Craftsman bungalows, this birdhouse kit, designed in L.A., provides a fun wintertime project that helps support local wildlife—a win-win for the holidays.
Sunset Magazine Subscription
From gardening ideas to up-and-coming travel destinations to wine recommendations, Sunset brings great ideas for living in the West to your fingertips. An annual subscription makes for the perfect stocking stuffer or add-on gift.
Keep Reading: