Your Fall Gardening To-Do List
Here's how to wind down your summer garden and prep for fall planting this September and October
Northwest
Plant
Sink flower bulbs now for spring bloom. Most tulips and hyacinths are good for two or three years. For longer-lasting species, try daffodils, English or Spanish bluebells (Hyacinthoides), glory-of-the-snow (Chionodoxa luciliae), lilies, grape hyacinth (Muscari), ornamental onions (Alliums), and spring or summer snowflakes (Leucojum).
Order wildflower mixes for fall planting. Most blend a few natives (California poppy and farewell-to-spring) with nonnatives that naturalize well (bachelor's button, Queen Anne's lace, and Shirley poppy).
Maintain
Cooler weather and shorter days decrease the garden's need for water. Be sure to reduce the frequency—but not the duration—of your irrigation.
After the autumnal flush, let your roses go to hips—their presence prepares the plants for winter dormancy.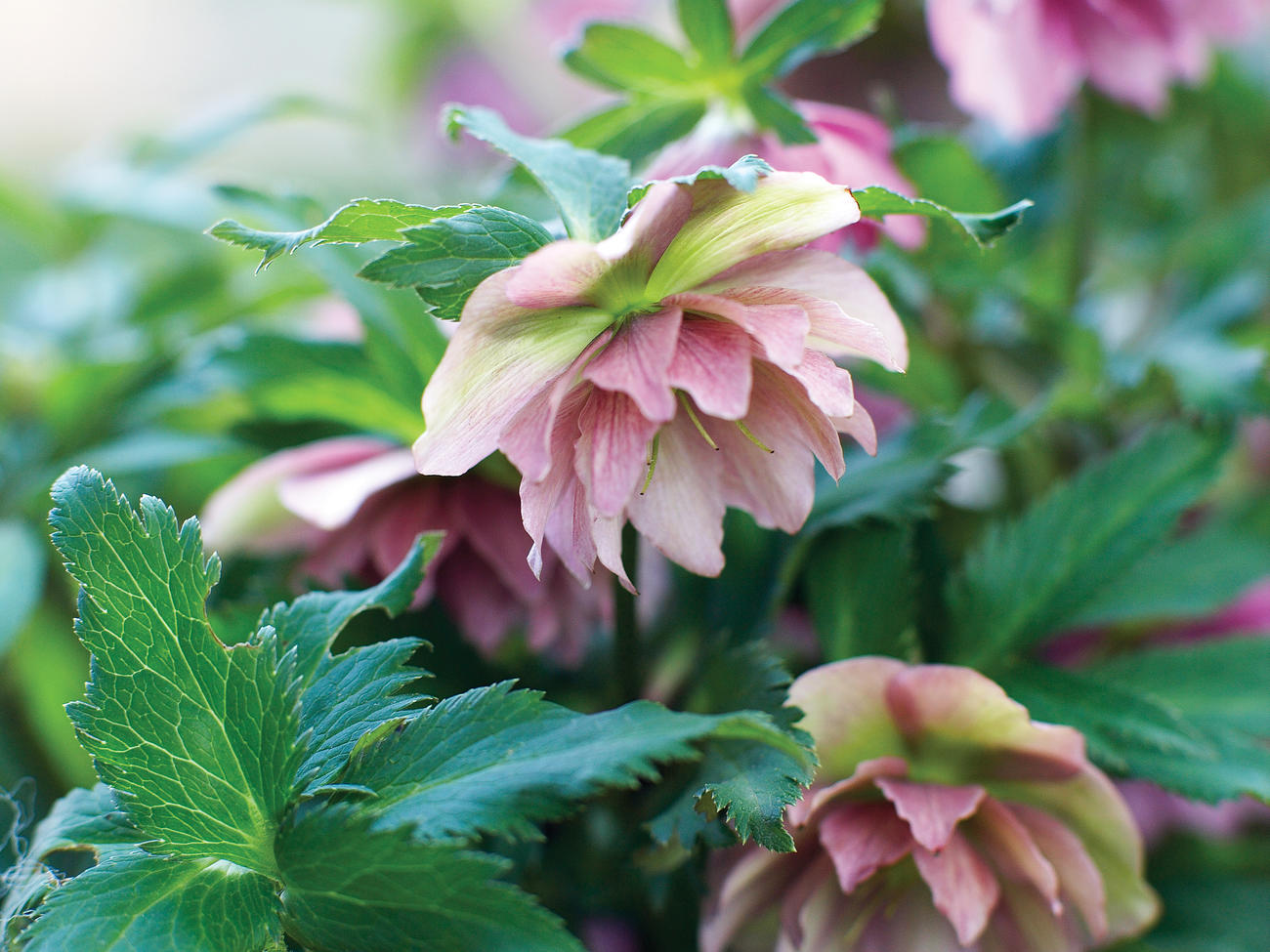 Hellebores freely self-seed, but oftentimes they are too close together. Dig and move them apart, but disturb the roots as little as possible. Water well until fall rains take over.
Harvest
Gather fruits and vegetables every day or two to prevent rot; continual picking also stimulates beans, everbearing berries, and indeterminate tomatoes to keep producing.
Rockies
Plant
Try a new fall-planted bulb—Narcissus jonquilla var. henriquesii 'Twinkling Yellow'—for a golden miniature daffodil that is heat- and drought-tolerant. Look for blooms in early spring and don't worry: It's pestproof.
For fireworks next May and June, plant bulbs of the heirloom ornamental onion (Allium schubertii), which has 12-inch-diameter spheres with hundreds of rose-purple florets.
Add 'Tom Thumb' cranberry cotoneaster to your landscape. A spreading, low-growing shrub, it has glossy, dark green foliage that turns crimson in autumn and occasionally features shiny red fruit. Site in full sun where it has room to grow to 6 feet wide and cascade over rocks or a wall.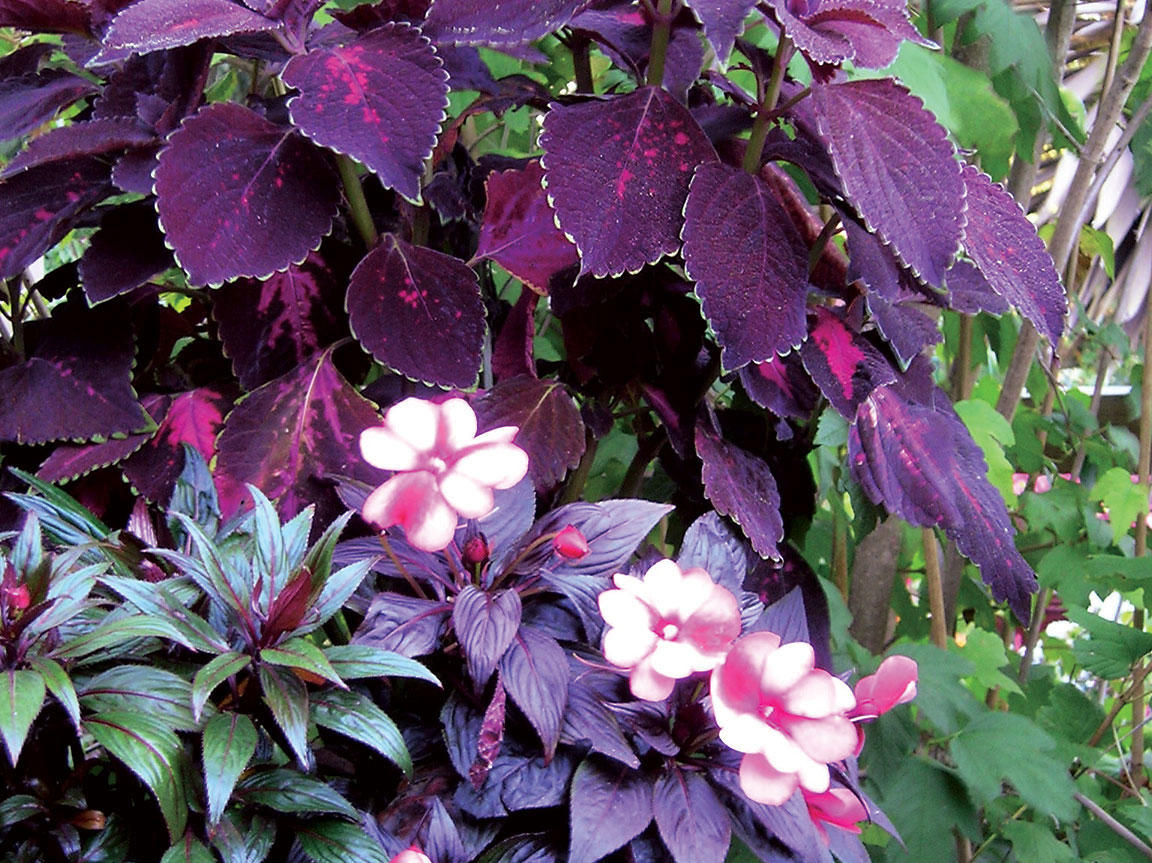 Maintain
Cover tender annual flowers and vegetables—such as ageratum, impatiens, marigolds, peppers, tomatoes, and zinnias—whenever temperatures are forecast to dip below 40°. Use old sheets or commercial frost blankets.
Fertilize perennial flowers and ornamental grasses one last time before they start to go dormant. Choose any balanced, organic product labeled for general garden use.
After harvesting raspberries, prune all canes down to the ground and mulch with several inches of straw or pine needles.
Northern California
Plant
You would be hard-pressed to find a better month to add plants to your yard. Visit a local nursery for a wide variety of groundcovers, shrubs, trees, and vines best suited to your region or microclimate.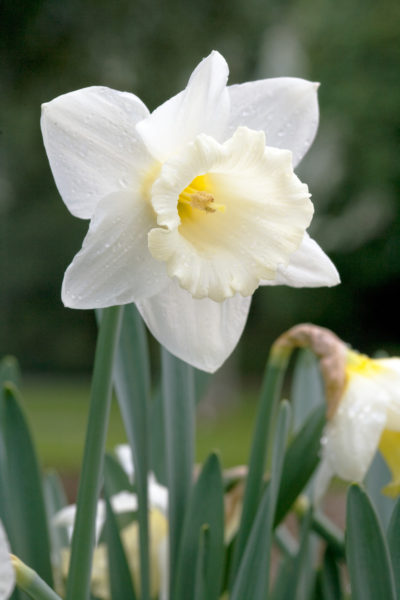 Get daffodils in the ground to ensure cheerful late-winter blossoms. Or branch out with South African choices, including freesia, montbretia, and watsonia. 
Seed sweet peas this month to be the envy of your neighborhood next spring. They will establish healthy roots and first growth in the fall before overwintering. We're obsessed with the selection offered by Renee's Garden.
Maintain
Feed azaleas, camellias, and rhododendrons with a fertilizer for acid-loving plants.
Adjust irrigation down as days grow shorter, but don't neglect watering if temps shoot up.
In mild-winter areas, fertilize hybrid tea and other repeat blooming roses for a fall flush of blooms. In cold-winter areas, stop deadheading and let the blossoms turn to hips to harden the plants off before frosts hit.
Harvest
Apples are ready when they separate easily from the tree. There should be no need to yank or pull aggressively.
Southern California
Plant
Set cool-season edibles that will resist light frosts; try beets, carrots, Swiss chard, kohlrabi, leeks, lettuce, green onions, parsley, peas, radishes, spinach, and turnips.
Transplant perennials, groundcovers, shrubs, vines, and trees while the soil and air temperatures are still warm, to let their roots develop over a full season before temperatures cool.
Choose spring-color bulbs now for the best quality. Big, plump bulbs have more stored food and will produce larger blooms over the longest period of time.
Maintain
Pinch out new blossoms and growing tips of melons, winter squashes, and determinate tomatoes to redirect energy into the fruits that have already set. Any new ones that develop from now on won't ripen sufficiently before cool weather is here to stay. But leave indeterminate cherry tomatoes be, since the little fruits mature quickly.
Feed citrus for the last time this year, and water trees less as the weather cools and the rains take over.
Increase the spring bloom size of azaleas, camellias, and dahlias by removing half of their new flower buds.
Southwest
Plant
Start sweet peas from seed now as they are slow to become established and need warm temperatures to germinate. Consider proven fragrant heirloom varieties such as 'April in Paris', 'Cheri Amour', and 'Painted Lady'.
Early fall is the time to order and sow seeds for cool-season greens in the low desert. Try arugula, 'Black-seeded Simpson' and 'Freckles' lettuce, frisée, lacinato kale, rainbow Swiss chard, and tatsoi. Find at Arizona-based Terroir Seeds.
In the warmest low-desert cities, some traditional corms and bulbs such as crocuses, daffodils, and tulips need chilling prior to planting.  Refrigerate in paper bags for their allotted time before sinking.
Maintain
Take the time to refresh your mulches. In vegetable and herb beds, add a 6- to 8-inch layer of compost over the surface; then work into the soil to a depth of 12 to 18 inches. 
Keep Reading: