Hardy and Sustainable Kitchen Countertops That Are Surprisingly Stylish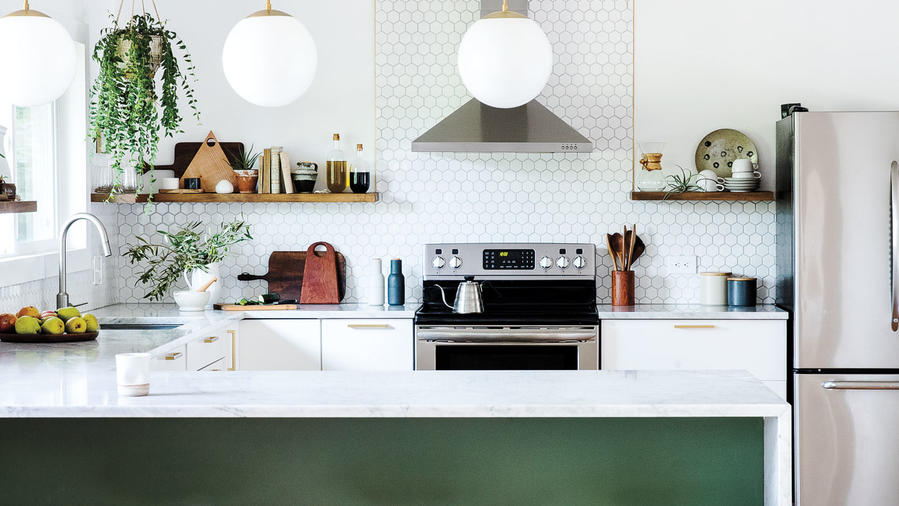 It's easier than ever to have countertops that are easy on both the eye and the planet. Here are some of our favorite sustainable kitchen countertops.
Countertops are the kitchen surface that sees the most action. From spillage to scratches, they have to hold up against the toughest of situations. These do it with sustainable style.
Durat
Available in over 300 colors including speckle options, Durat is a solid material that contains recycled post-industrial plastics. It's also 100 percent recyclable once it's time to retire it. The material is seamless so it can be extended to the backsplash as well.
Elmwood Reclaimed Timber
Elmwood Reclaimed Timber reclaims wood from condemned buildings, barns, and rural structures that pre-date the 1930s. From rustic oak to ultra-modern walnut, there's a wood type and stain for every style.
PaperStone
Manufactured in an environmentally responsible manner, PaperStone makes countertops from recycled paper in 13 colors, from pewter to sand to navy. Don't let the flimsiness of paper fool you; this material is hard as rock and is less brittle than stone.
Vetrazzo
Made from recycled glass and other recycled materials, Vetrazzo offers 22 blends of beautifully colored recycled glass slabs sourced from beer and wine bottles, car windshields, and architectural glass from demolished buildings.