Meet the Paint Color of 2019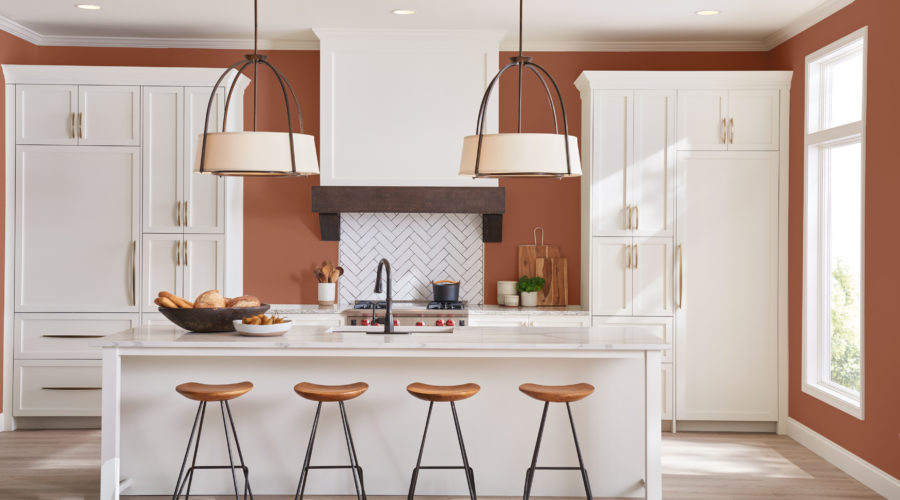 Courtesy of Sherwin-Williams
It has us dreaming of sunny days in the desert
When it comes to design, history tends to repeat itself, and that's definitely true these days, with retro-inspired pieces like macramé, shag rugs, and chic planters popping up in homes and apartments everywhere.
Along with groovy furnishings, we're also nostalgic for iconic colors that have become representative of an era. That's why we're so excited by today's much-awaited announcement for Sherwin-Williams' Color of the Year. Cavern Clay (SW 7701) has been named the shade of 2019, and we're already dreaming of the sun-drenched vibes that come along with it.
A departure from last year's choice, a bold, blue-green shade called "Oceanside," Sherwin-Williams execs chose the warm terra cotta shade as a nod to the free-flowing, creative era of the 1970s, and to "desert modern" and "new West" styles that they predict will be major trends for the coming year.
"We believe 2019 will be a renaissance of the 1970s—with a twist," says Sue Wadden, Director of Color Marketing, in a statement. "We will embrace our pioneering spirits and artisan ingenuity. Our 2019 Color of the Year, Cavern Clay, embodies renewal, simplicity and free-spirited, bohemian flair."
Wadden also says the shade, which is inspired by the warm, earthy tones of the American Southwest, can act as a transition between interior and exterior spaces, and pairs well with both balanced neutrals, like warm grays and deep browns, or other '70s-esque earth tones, like denim blue and avocado.
"Cavern Clay is an easy way to bring the warmth of the outdoors in. Envision beaches, canyons, deserts, and sun-washed late summer afternoons—all of this embodied in one color," says Wadden. "We're forecasting a shift in 2019 towards warmer, elemental, and ancient colors." 
She suggests incorporating it into your home's dining room or kitchen (see it in action above), complemented with playful, Southwest-inspired touches like bright tiles, warm stone, leather, and plenty of greenery. She also recommends pairing the color with "other natural pinks, reds, and creamy whites to make a room feel more authentic and cohesive without feeling too matchy."
The color is especially homey and welcoming, and Wadden expects it will be a popular choice for public spaces, like hotels and restaurants, looking to up their Instagram appeal.
"Cavern Clay is an ideal color for flattering and design-forward aesthetics—it plays well with many types of lighting and brings the visual of the expansive and free outside world to interiors," she explains.
Calling upon visions of the striking canyons of Arizona, the hoodoos of Utah, and the magical landscapes of Joshua Tree, we're all about the idea of capturing a bit of the desert's beauty under one's own roof.
Keep Reading: