Weekend DIY: Succulent Container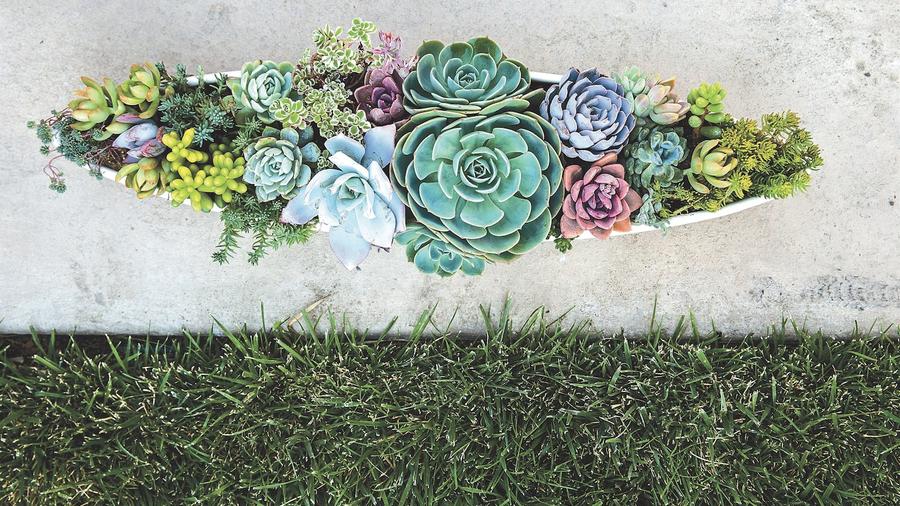 It's easy to make bespoke containers for your succulent collection.
When it comes to succulents, we can't seem to get enough. With their flower-like shapes and jewel-toned colors, these unthirsty plants make a stunning living centerpiece.
You may have noticed that the container we chose is missing a drainage hole.  Usually we'd drill one ourselves, but this is a pretty nice piece of Bauer pottery and we didn't have the heart to do so.  Since succulents only require occasional water, you can get away with the lack of drainage holes by lightly watering once a week and tilting the pot to the side to let any excess trickle out.
Here are our succulent boats ready for launch!
For more ideas, check out: Eleven stylish projects with succulents which includes how to plant a vertical succulent garden and how to create a living table runner.
Keep Reading: