Merlot: Soft Tannins, Dark Fruit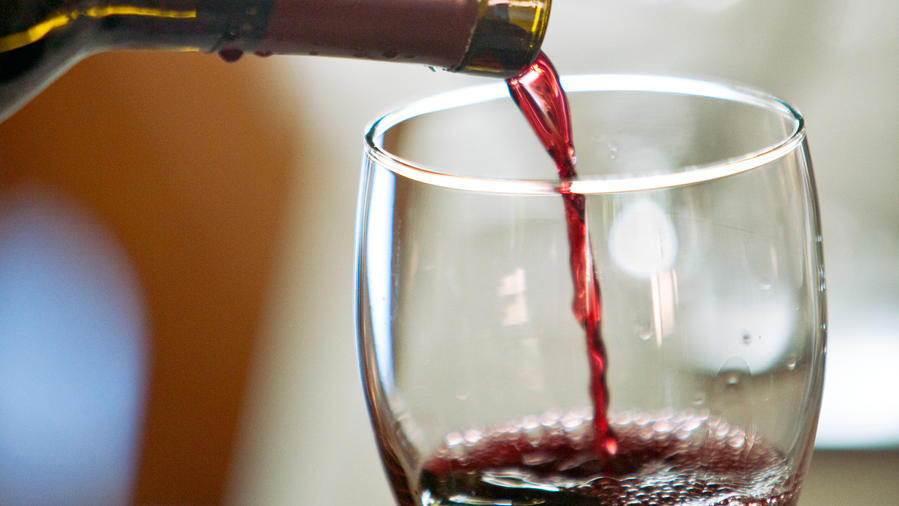 The most popular red wine in the U.S. (the Sideways effect notwithstanding), Merlot has dark fruit flavors like Cabernet Sauvignon, but is generally a little rounder and softer
Swirl and taste: Blackberries, blueberries, plums, cassis, and dried cherries combined with chocolate, cedar, and tobacco and sometimes hints of black olive.
Merlot carries the same complex flavor package that Cabernet Sauvignon does, but generally has softer, mellower tannins.
Pair with:
• Tender, milder cuts of beef, such as tenderloin
• Lamb
• Meaty fish―salmon, tuna
• Black olives
• Mushrooms
• Fresh herbs
• Grilled foods
• Meats with warm spices
• Meats with fruit sauces―berries, dried cherries
MORE TASTING NOTES Merlot is the popular wine that it is partly because of its gentle reputation. But don't write Merlot off as less than serious! The variety can be deeply concentrated, with firm, Cab-rivaling tannins―especially Merlot from Washington state.
Perfect recipe pairings
Seafood and Vegetarian
• Tuna with Tomato-Caper Sauce
• Lentil and Sweet Potato Curry
• Cheddar-Garlic Portabella Soufflés
• Hot Plum and Spinach Salad
Steak
 • Bistec Argentino al Chimichurri (Steak with Chimichurri Sauce)
• Skirt Steak with Mustard Sauce
• Garlic Flank Steak
• New York Strip Steaks with Orange and Oregano
Chicken, Pork, and Lamb
 • Lamb Shanks with Olives and Capers
• Parmesan-Herb Lamb Chops with Mint Aioli
• Sherried Mushroom Chicken Scaloppine
• Pork Scaloppine with Plum-Port Sauce
Beef
• Beef Tenderloin with Fresh Herbs
• Pastel de Choclo (Beef and Corn Shepherd's Pie)
• Plum Creek Cellars Grilled Tenderloin
• Hawaiian Beef Ribs
• Korean Barbecued Short Ribs
• Rancho Dagwood 1998
Keep Reading: