Whole Foods Is Introducing Curbside Grocery Pickup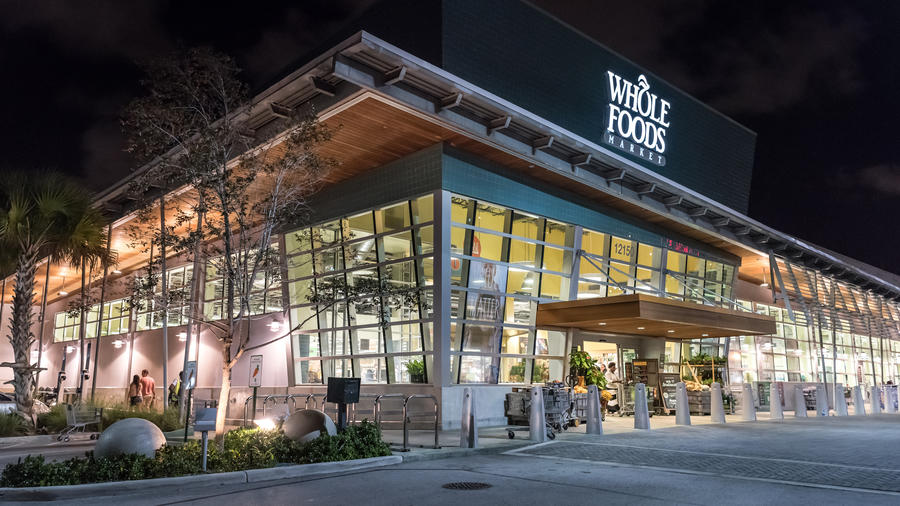 Skip the checkout lines and streamline your grocery shopping via the app
Amazon Prime makes our lives pretty easy–no matter where we are or how quickly we need something, an online order, even for dinner ingredients, is almost always within a few clicks and a couple of hours from our doorstep.
Following this year's introduction of 2-hour grocery delivery in partnership with Whole Foods, Amazon Prime members can now get their groceries via curbside pickup, eliminating the hassle of parking or waiting in the checkout line. The streamlined process begins with placing an order on the Whole Foods Market app, which also allows you to choose a time window for pick-up. Upon arrival to the store, pull up to a reserved spot, let the team know you've arrived via the handy app, and voila–a Whole Foods staff member will help you load your goods.
Since taking over Whole Foods last year, Amazon has introduced a host of changes to the grocery store, including the aforementioned delivery service and slashed prices on everyday items like eggs and avocados. The new pick-up service kicked off this week in Sacramento and Virginia Beach, but will expand to more cities in the coming year.
It's a move that will make grocery shopping in your PJ's all the more socially acceptable, and we can't wait to try it.
Keep Reading: