The Vancouver Area Has the Best Chinese Food Outside of China—Here's Where to Dine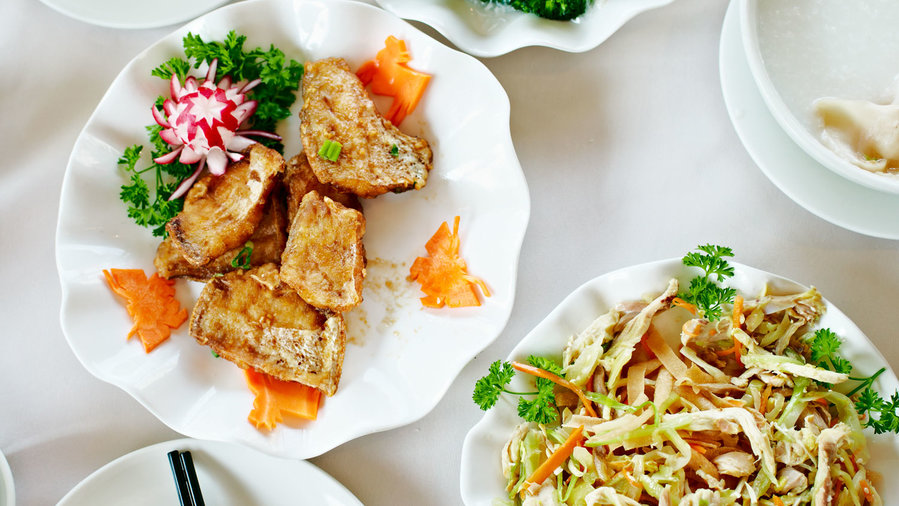 Photo by Ebbe Roe Yovino-Smith
Mei Lin, chef-owner of Nightshade, in Los Angeles, tells us about her favorite spots for authentic Chinese food in and around Vancouver
Lin, Top Chef winner and mastermind behind DTLA hot spot Nightshade, is a bona-fide Chinatown expert. "I used to live in New York's Chinatown and have gone deep in the Chinatowns of San Francisco, L.A., Vegas, Chicago, and Portland," says Lin, who recently returned from a food tour of Vancouver and is raving. "It has an old-world-meets-new-world vibe that's super exciting," she says. "And there are new restaurants opening all the time."
New Town Bakery and Restaurant 
This mom-and-pop joint makes amazing baked goods including dan tat (egg tarts) and baw law bao (pineapple buns). The dim sum is also great.
 Chinatown BBQ 
Barbecue pork and crispy pork on rice is my go-to comfort food. I always order a side of stir-fried lettuce with oyster sauce.
Fat Mao Noodles 
Great fast-casual Pan-Asian noodles from chef Angus An (this is his third restaurant in Vancouver). It's a fun spot and great place to have a quiet bite. They also have fun seasonal soft-serve flavors.
In Richmond, B.C. 
This neighborhood by the airport has some of the best Chinese food outside of China. I like HK BBQ Master for amazing siu mei. Chef Tony Dim Sum has an array of delicious and creative dim sum. Dynasty Seafood Restaurant elevates Chinese dishes and is great for large groups.