8 Pumpkin Pie Recipes to Fall For
Pumpkin pie is the quintessential autumn treat. Enjoy a slice for your Thanksgiving dessert, or for a delicious ending to a fall dinner.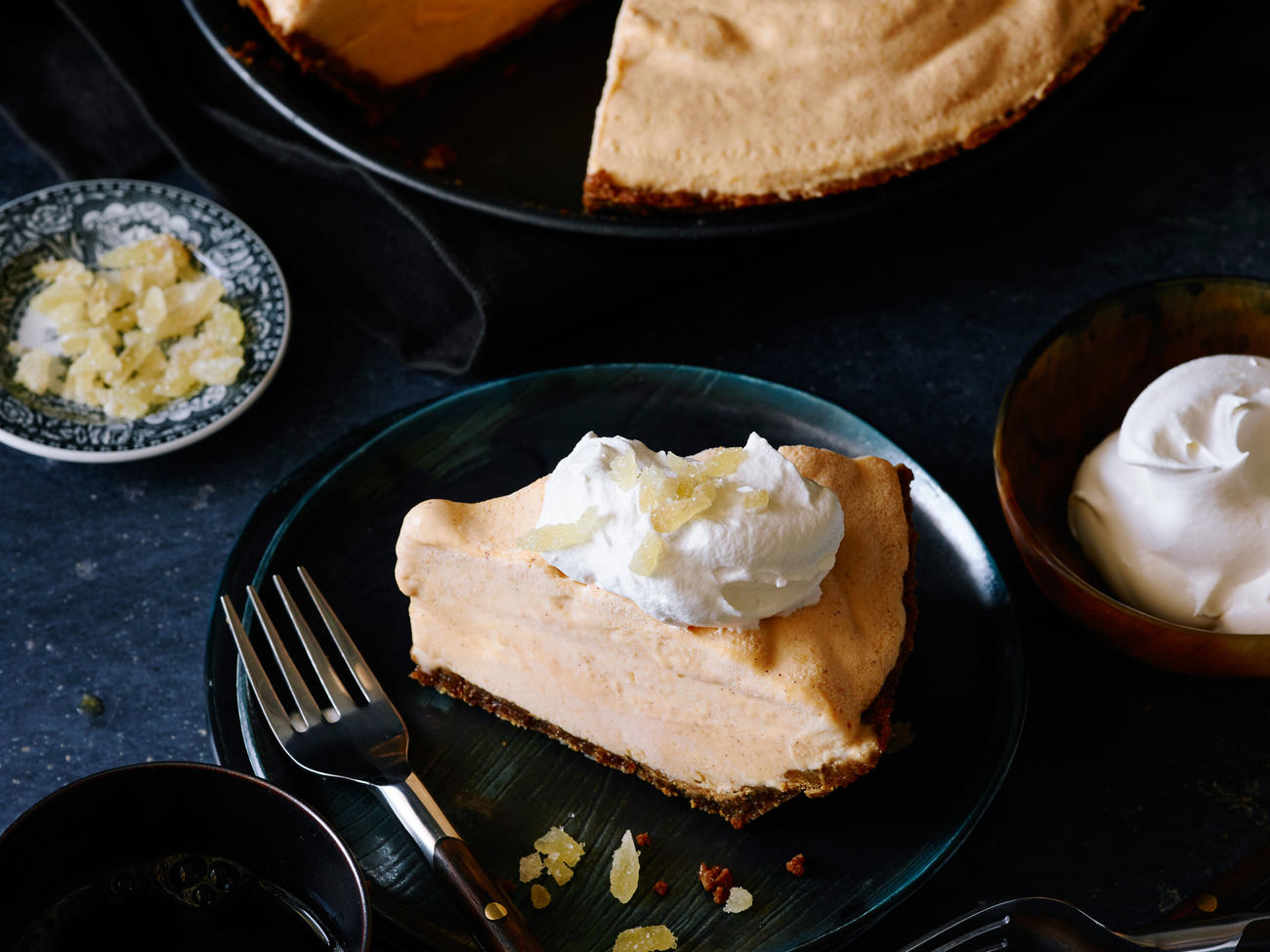 When it comes to Thanksgiving, pumpkin pie might be the most essential element there is. Sure, turkey is central to the feast, but vegetarian Thanksgiving is a thing. Pumpkin-free Thanksgiving? If that's a thing, it's a sad one about which we will speak no more.
Fun fact: Pumpkins grow on the ground and are easy to think of as vegetables, but they've got their seeds on the inside, which makes them fruit. (Even more fun fact: I learned this from the TV show Waffles + Mochi, which is ostensibly made for children but if you haven't checked it out, just please do.) 
This dual nature means that pumpkin plays well with a wide range of flavors both sweet and savory. The dense flesh is versatile and blends well with fruit, spices, nuts, and chocolate to make a wide range of desserts. You can spice it, bake it, or even freeze it into an ice cream pie that will convert anyone who thinks they don't care for pumpkin. Put it in a crust, leave it open like a tart, drizzle it with caramel, stud it with streusel…there's almost no limit to what you can do with this fall gourd. 
You may think all pumpkin pies are the same, and if you've been relying on supermarket pastry (or the recipe on the back of a can of purée), that may be true. So break out of the average pie rut this year with one of the recipes below and fall in love with this Thanksgiving standby all over again. 
---
Search All of Sunset's Recipes
Read the Current Issue Here!
Get one year of Sunset—and all kinds of bonuses—for just $24.95. Subscribe now!
Keep Reading: