Sip-Worthy Soup Recipes to Keep You Warm All Winter Long
Warm up with a comforting bowlful of our tastiest recipes.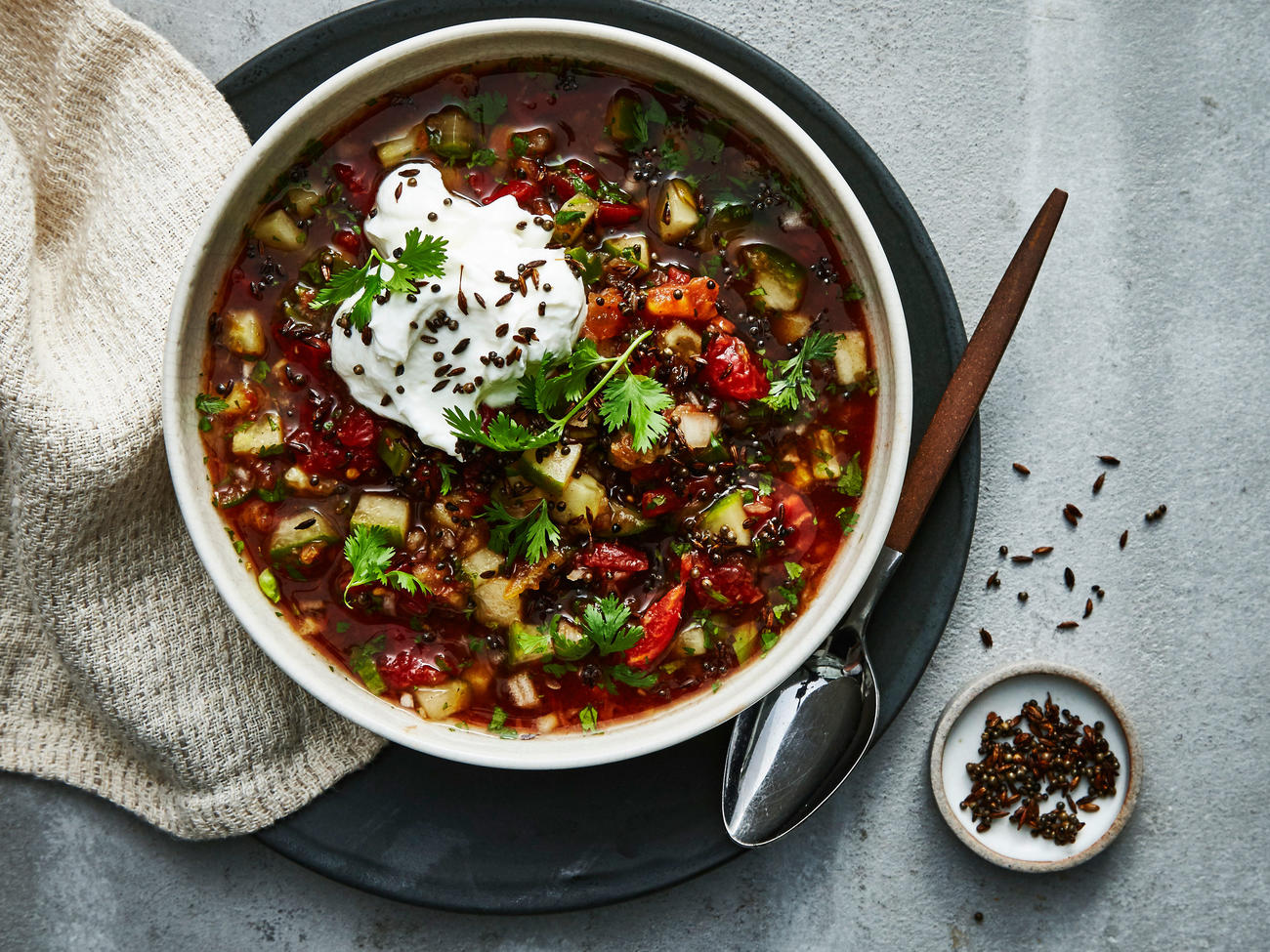 When the weather goes low, we go warm by making big batches of soups and stews to bring comfort to our stomachs and dinner tables. Maybe, as the sun seems to set later and later, it doesn't feel like winter where you reside and you're just craving a big bowl of tomato soup or a slow-braised stew—there's nothing wrong with that! We've got the recipes to satisfy any and all soup cravings. 
One of the best things about making soup is its ability to make more than just one dinner or dish. When I make a pot of chili, I first eat it topped with cheddar cheese and green onions. The next day I spoon it over buttered elbow pasta with cheese for an easy chili mac. On the third day, I smother a sausage in a bun with the final bits of chili for a delicious chili dog; that's three days' worth of dinners from one pot of quick chili.
If you're whipping up a batch of lentil soup, try serving it over brown rice with avocado and cherry tomatoes for an easy lunch bowl the following day. Soups also make a great meal-prep option for those heading into the office or on a midweek picnic because there's no better time than the present to invest in a nice thermos that will keep a homemade chicken soup warm all day.
So as you start to explore soups and stews this season, keep this list of our favorite soup recipes nearby to find a worthy, warm, and easy to serve option for any meal of the day. 

Go-to Winter Soup Recipes
---
Search All of Sunset's Recipes
Read the Current Issue Here!
Get one year of Sunset—and all kinds of bonuses—for just $24.95. Subscribe now!
Keep Reading: