The Recipes You Should Be Cooking This March
Make the most of springtime produce like radishes and little gems with these recipes you'll want to cook all month long.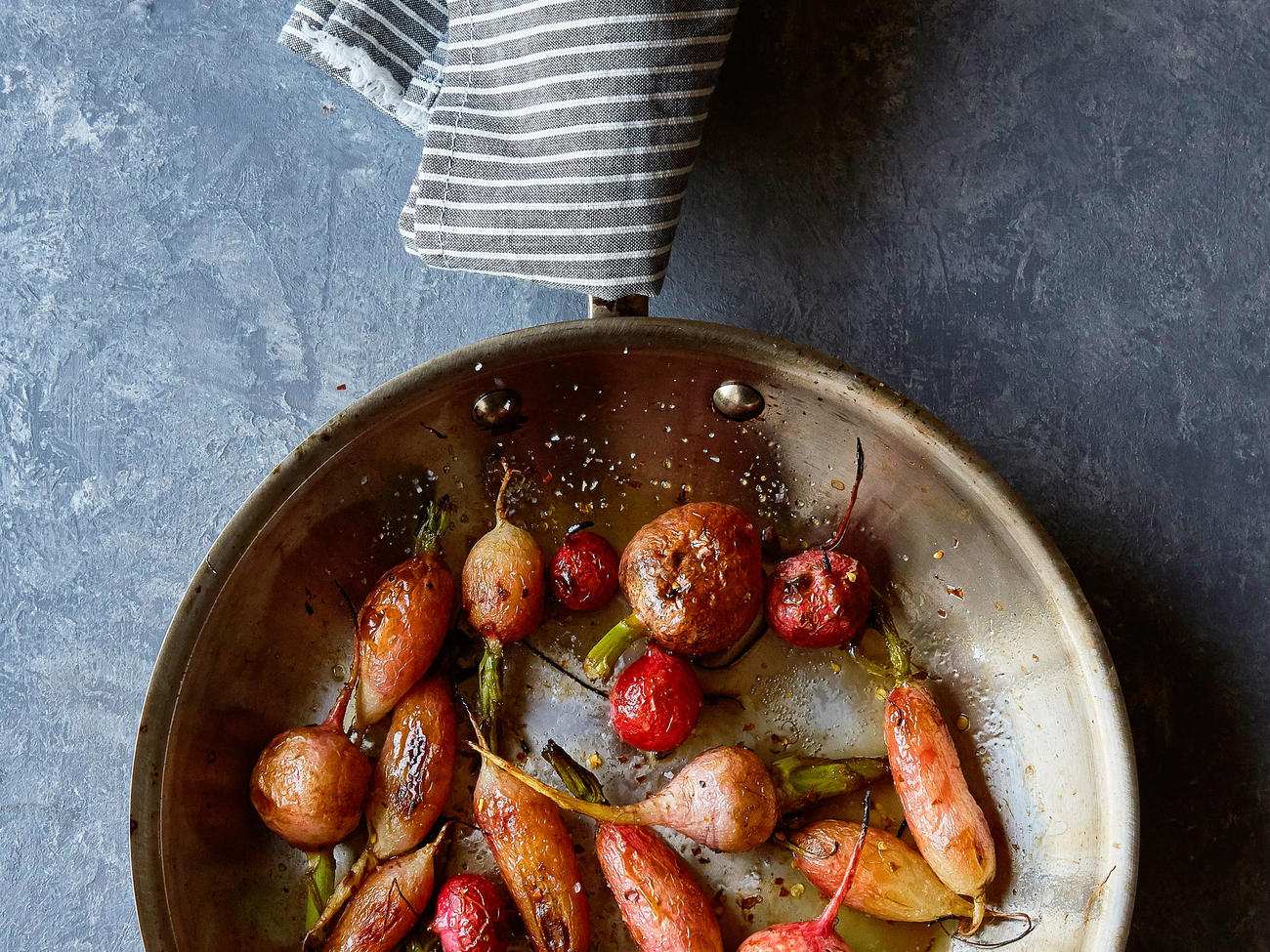 March is all about doing the most with some of the least expected ingredients. Produce like green onions, leeks, and wild mushrooms are at their peak right now and should be scooped up by the bunches to be stretched for a few meals. Try adding wild mushrooms to a pot roast on the weekend when you have the time to cook something for a few hours and can have a glass of a citrusy wine-based punch in hand.
Crisp up some more mushrooms later in the week and toss them into a warm chicken salad, mixed with goat cheese and balsamic for a flavorful lunch. Green onions are great for imparting big flavors into simple sauces. Try them charred and mixed into a cooling yogurt sauce spooned over a spiced salmon; or combined with leeks and chives on top of a grilled pizza. 
Take advantage of the variety of peppers that are in season by adding some spicy serranos to your next cocktail hour at home. Spicy margaritas made with fresh pepper would make a more-than-ideal accompaniment to a taco Tuesday get-together. Satisfy everyone's palate with a vegetarian-friendly filling of potato and seed chorizo.
Radishes will also be available in abundance through the month. Recently, I've been dipping them in fresh butter with a sprinkle of sea salt alongside a glass of wine as a pre-dinner snack, though peak season radishes really shine when roasted in brown butter, chile, and honey and served as a sturdy side.
Get adventurous with your approach to ingredients like mustard greens, fingerling potatoes, and more through the month with the recipes below. 
Salads and Starters
Main Dishes
---
Search All of Sunset's Recipes