9 Delicious Vegetarian Main Dishes to Serve This Thanksgiving
These elegant holiday entrées will never make your vegetarian guests feel like an afterthought.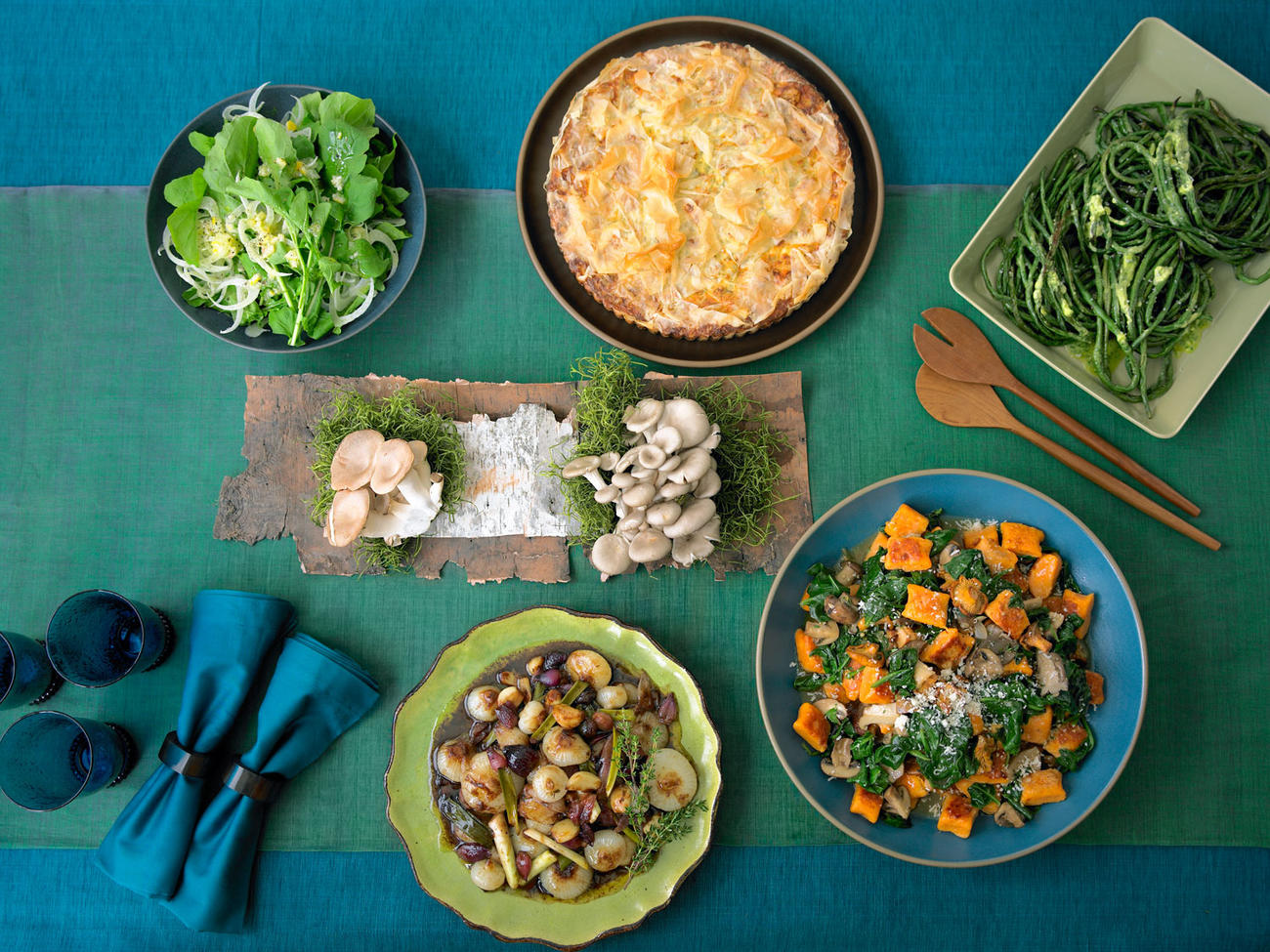 It almost feels like turkey is mandatory at Thanksgiving, but I like to look at it a different way: To me, Thanksgiving is really about sharing a feast, the more rich and filling the better. A centerpiece dish is important, but it doesn't have to be turkey, or any other kind of meat, for that matter. The important thing is that it be easily shared, adaptable for a crowd, and worthy of a celebration. (Sorry, Tofurky.)
To that end, we've come up with some hearty, tasty vegetarian dishes that are perfect for sharing at Thanksgiving. No one will miss a dry old turkey after a bite of cheesy risotto, spicy lentils, or toothsome gnocchi.
When looking to bump turkey from its accustomed position at the center of the table, cheese is a go-to ingredient, providing a burst of fat and flavor, as well as some protein. Unsurprisingly, it features in many of these dishes. Vegetable broth is your friend, too; you can almost always swap it in when meat broth is called for without sacrificing flavor. Flavorful vegetables like caramelized onion or umami-rich mushrooms provide a lot of the same flavor profiles as meat and traditional stuffing and feel satisfying at Thanksgiving while still strictly toeing the vegetarian line.
If you're looking for a high-protein substitute for the bird, try some spiced lentils. Or, if you're looking to achieve that belly-bursting feeling of satiation without necessarily indulging in a lot of fat, consider chewy gnocchi (which literally give you something to sink your teeth into), or pasta-like pearl couscous and fall vegetables.
You really can't go wrong with any of these dishes, and whatever you end up making, your guests will all be thankful for your choice.
---
Essential Thanksgiving Tools
We only recommend things we love. If you buy something through our site, we might earn a commission.
---
Search All of Sunset's Recipes
Read the Current Issue Here!
Get one year of Sunset—and all kinds of bonuses—for just $24.95. Subscribe now!