16 Healthy Thanksgiving Recipes That You'll Want to Make Every Year
Lighter fare to balance out the decadence of the traditional Thanksgiving feast.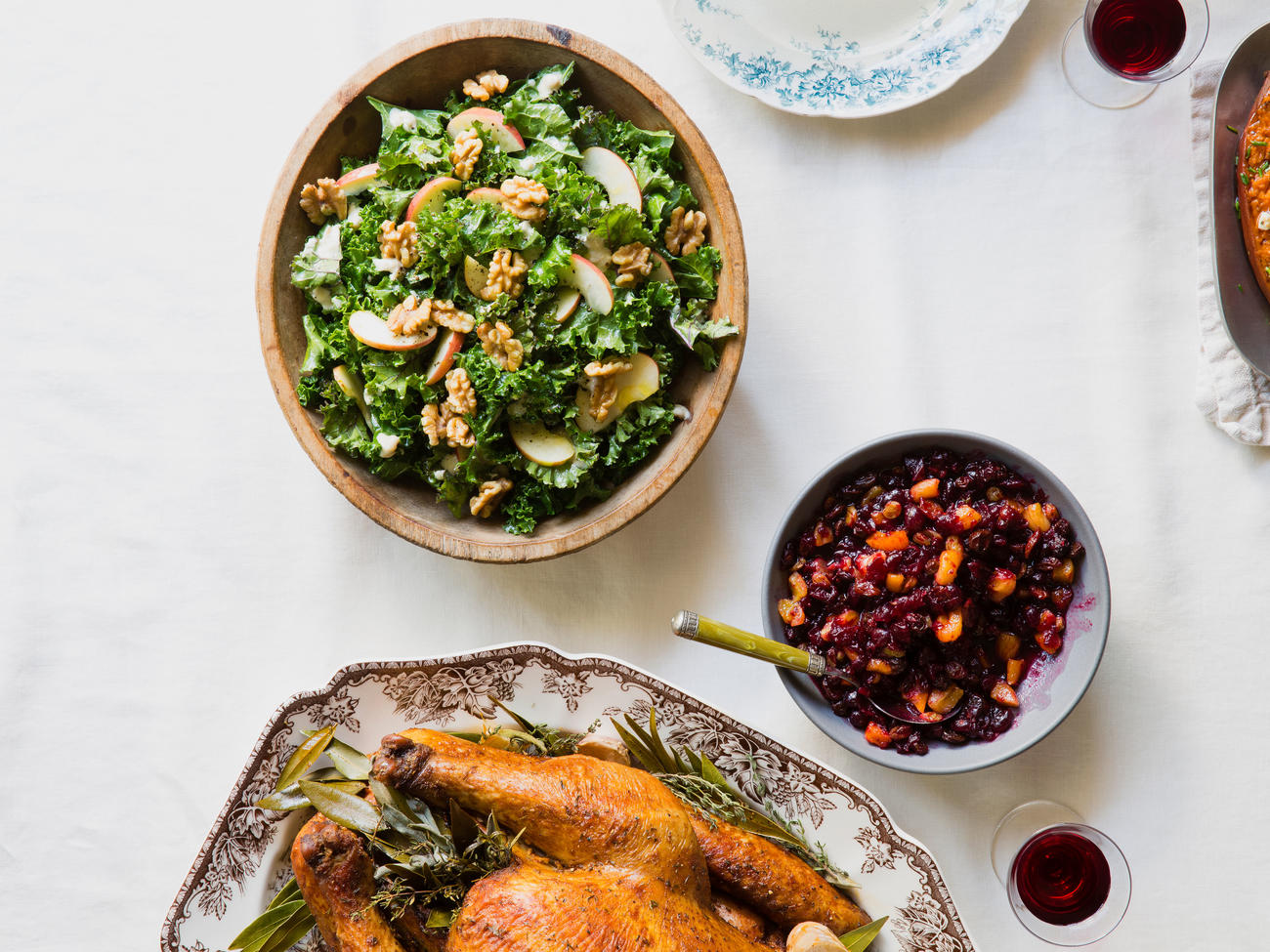 Between the turkey and gravy, the stuffing and potatoes, and the many desserts, Thanksgiving can be a very heavy meal. But it doesn't have to be. There are plenty of recipes for those looking to make Thanksgiving not only taste good but be a bit healthier too.
You can directly target the biggest sources of sugar by changing out some of the deserts. Sauvignon-blanc-poached pears bring tang and sweetness together in a delightful way along with a lovely pumpkin seed crunch, and a green apple sorbet offers a wonderfully refreshing palate cleanser at the end of such a big meal.
Side dishes are also a great place to add some healthier components to the big meal. There are great sides built from the start as healthy dishes, or you can modify some of the classics. You can improve the mashed potatoes by making them with greek yogurt or adding roasted cauliflower, or replace them outright with a golden cauliflower risotto.
And, if you wanted to go all the way and replace the turkey, there are some vegan main dishes to really shake up the menu, like a dish of spiced red lentils with caramelized onions and spinach.
However you choose to do it, there are all kinds of options to make Thanksgiving a little bit more different and interesting and a little bit healthier.
---
Search All of Sunset's Recipes
Read the Current Issue Here!
Get one year of Sunset—and all kinds of bonuses—for just $24.95. Subscribe now!